Massachusetts Sportsbook Promo Codes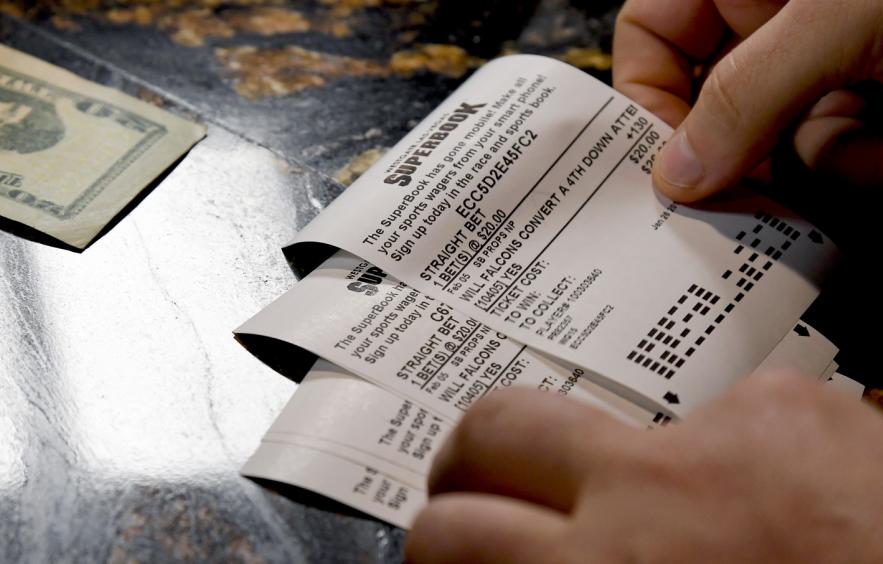 The state of Massachusetts is bringing online sports betting to life. Retail locations started accepting bets on January 31, 2023. Online sports betting got going on March 10 before March Madness. Here's what you need to know about the latest Massachusetts Sportsbook promo codes from the top sportsbooks.
Best Massachusetts Sports Betting Promo Codes
The top sportsbooks use offers and promotions to gain new users for a state launch and throughout the year. Here is what you can expect from the most popular sports betting operators in the country.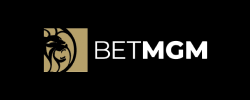 BetMGM First Bet Offer
Get a First Bet Offer of up to $1,000
BetMGM has solid offers including first bet offers, bonus bets, odds boosts, and more. Take advantage of the latest right now as a new user. You bet $1,000 on the Boston Celtics and if they lose, you will get the funds back in bonus bets.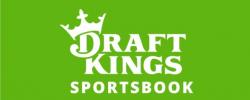 DraftKings Massachusetts Promo
Bet $5 Get $200 in Bonus Bets
DraftKings is usually giving new users a solid promotion for signing up with the sportsbook. These have included bonus bets, rewards, and more. Take advantage of this promo code in Massachusetts as a new bettor to get started off on the right foot.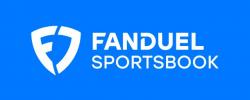 FanDuel Massachusetts Promo
$1,000 No Sweat First Bet
FanDuel is always dishing out great offers for new users. This is a great way to sign up for the sportsbook and give your account a boost to get going. Check out some of my offers which usually include a form of bonus bets, No Sweat First Bets, and more.
Top Massachusetts Sports Betting Bonuses
What can a Massachusetts sports bettor expect in terms of sportsbook promo codes and bonuses? Here are a few of the common offers bettors will see.
First Bet Insurance
This can be referred to as a Second Chance Bet, No Sweat First Bet, and more. Essentially, they all mean the same thing. Your first bet is covered up to the maximum if it loses. For example, BetMGM has a first bet offer of up to $1,000. If you lose, you receive bet credit to match your initial wager.
Odds Boost
An odds boost is a promotion offered by sportsbooks that increases the odds of a particular bet, resulting in a higher payout for sports bettors. Odds boosts are often offered on a specific event or game. It can be a useful way for a bettor to increase their winnings.
For example, you might see an odds boost on a player prop, such as the odds for Jaylen Brown to score over/under 23.5 points. The odds for this bet might be boosted from +120 to +135, which would increase the potential payout for the bettor if the bet wins.
Deposit Bonus
A deposit bonus can also be known as a "Welcome Bonus" or a "Sign-Up Bonus." This is a promotion offered by sportsbooks to new customers as an incentive to open an account and make a deposit.
Reload Bonus
A reload bonus is a type of promotion offered by sportsbooks and it usually targets its existing customers who make an additional deposit into their accounts. The sportsbook will "reload" the customer's account with a bonus for adding more money. It's a way to reward a bettor for their brand loyalty and extended use of the sportsbook.
Refer-a-friend
Sportsbooks will have a refer-a-friend bonus to reward customers who get new users to signup.
For example, if you use a referral link and get your friend to sign up on the Caesars Sportsbook, you could earn a $100 bonus bet for your work. The catch, your friend has to deposit at least $50 after registering.
These bet credits at most sportsbooks can range from $25 to $100 and may come with a rollover requirement, which means that you need to place a certain number of bets before you are allowed to withdraw the money
Refer-a-friend bonuses are a way for sportsbooks to incentivize their existing users to tell friends and family about the platform.
Pre-launch Offers
A pre-launch offer is commonly tied to a state's launch and is available before the platform goes live. For example, when Massachusetts announces an official date for online sports betting, bettors might see sportsbooks with early registration offers.
Other state launches have seen top sportsbooks giving out bet bonuses to get users to head over to their sportsbooks early. The bets are then placed into a bettor's account on launch day.
Massachusetts Sports Betting Bonus Terms & Conditions
The best promos an online sportsbook will offer come with terms and conditions. Here are concepts you should be familiar with. It will help you take full advantage of each promo offer you claim.
Qualifying bet
In order to take advantage of a promotion or offer, you need to make a special type of bet called a qualifying bet. These bets are a way for sportsbooks to get new customers to try out their platform and get comfortable with betting after accepting a promo offer.
To qualify for bonus bets, you might have to bet a certain amount or place a bet on a particular event. These qualifying bets are a way for sportsbooks to make sure that new customers place wagers and don't quickly withdraw the bonus money.
Expiration
New users entering the market will find that Massachusetts sports betting promos don't last forever. They might run for a while, but they will likely expire at some point. You need to keep up with the terms and conditions to understand when you must use your bonus or offer.
Rollover
A rollover requirement is what sportsbooks attach to a bonus offer to make sure you place a certain number of bets before you can access bonus funds.
These requirements are designed to prevent new users from simply accepting a large bonus and then immediately withdrawing the cash without using the sportsbook or placing any bets.
These requirements vary from one sportsbook to another and can range from a relatively low number of bets to a much higher threshold, depending on the specific promotion or offer.
Minimum Deposit
Sportsbooks in Massachusetts may require users to make a minimum deposit in order to claim some of the promotions and offers. The amount of the minimum deposit will depend on the sportsbook. The amount will be stated in the terms or conditions of the specific promotion or offer. So be sure to read the fine print.
Can You Use a Sportsbook Bonus on Any Sport?
Placing bets with promotions and bonuses is often possible across a wide range of sports, including popular ones such as football, baseball, soccer, basketball, and hockey, at sportsbooks. With any promotion, you should check the terms and conditions.
Some promo codes need to be bet on a particular sport or event. This is why it's always important to understand what you are getting. That way you won't make the mistake of depositing to bet and not being able to claim your bonus bets or offers.
Tips for Using the Best Massachusetts Sportsbook Promos
There are several ideas you need to consider when using Massachusetts sportsbook promotions on a sports betting platform. Here are a few tips that are worth taking note of.
Develop a Betting Strategy
Don't jump right in a start placing random bets. Do some research on what you want to bet on. Just because you have bonus bets doesn't mean you need to immediately use them. This is a common mistake for new bettors.
Compare Bonuses or Promotions
There are a lot of different promo and bonus codes available for Massachusetts bettors. You will see that each sportsbook offers something unique. It's best to compare the promotions and bonuses offered. Find the one that best suits what you are looking to bet on.
Read The Bonus Details
Before placing any bets, it is important that you thoroughly read the terms and conditions of any bonus or promotion. This will help prevent any unpleasant surprises and ensure that you can make the most of the offer.
Claim Bonuses and Promotions from Multiple Sportsbooks
There is no need to limit yourself to just one sportsbook. There are so many options available and it doesn't hurt to download more than one app. It's worth the time to sign up for multiple sportsbooks. You can load up your accounts with bonuses and promotions across the different sportsbooks. This is a nice boost to your overall bankroll to get started.
Ask Questions If You Have Them
Don't be afraid to ask questions. If you don't know the answer, ask customer support. It's not worth losing out on money by keeping quiet. Contact customer support to ask about the details of online sportsbook bonuses if you need clarification. This will make sure you are correctly claiming or using an offer.
Look for New Promotions
Sportsbooks will have ongoing promotions throughout the year. It's common to see offers pop up during major events. Stay on top of the latest offers so you can earn more rewards and maximize your winnings.
Get Started with the Best Massachusetts Sportsbook Promo Codes
With popular apps such as DraftKings, BetMGM, Caesars, FanDuel, and more planning on entering the state, there should be many offers to choose from as you look to sign up as a new user. Take a look at the different options and learn about what types of bonuses each sportsbook has to offer.
You want to be able to claim the best offers and get the best betting experience possible. Read reviews, research, and visit online sportsbooks to see what they have to offer. Many sportsbooks will allow you to see the odds and lines online without an account. You can compare before you even download an app or register.
Massachusetts Sportsbook Promo Codes FAQ
What is the best Massachusetts sports betting promo?
It is a matter of personal preference and what you are betting. Bonus bets are popular because it's money given to you from the sportsbook and usually have no attachments. First bet insurance is nice if you want to place a larger wager to start.
Will there be Massachusetts betting promos for every sportsbook
Most of the legal online sportsbooks will have some sort of promotion or offer for new users. They are running promotions throughout the year in most states that they are legal and live in.
Do I have to be a new customer to use a betting site promotion in Massachusetts?
Many of the promotions will target new users but not all. Most sportsbooks have a promotions page where you can see the latest offers.
Can you use promos on Massachusetts sports betting apps?
Yes. You should be able to claim promotions in the state's most popular sports betting apps. Be sure to keep up with the latest news and updates.
Can I bet on any Sport with a Promo in Massachusetts?
Most promo codes can be used on to bet any sport. It can vary from sportsbook to sportsbook. Restrictions might be placed on the promo as it could be for a specific sport or game.
21+. Know When To Stop Before You Start.® Gambling problem? Call 1-800-GAMBLER