FanDuel Louisiana Sportsbook Promo: Risk-Free Bet Up To $1,000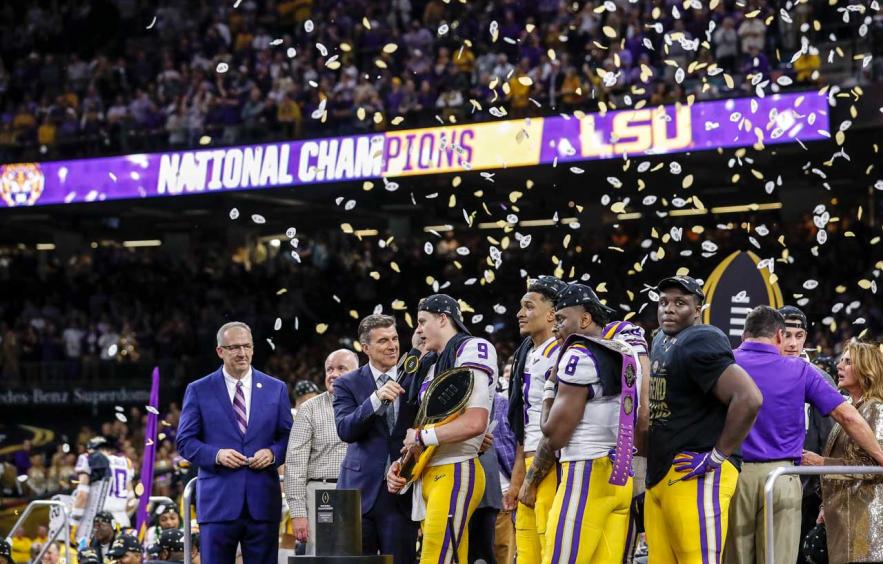 Don Juan Moore/Getty Images
FanDuel is the largest sportsbook in the U.S., and they are offering two incredible promotions to celebrate the legalization of online sports betting in Louisiana bettors.
With such a trusted and respected brand, you will have a very positive experience and will never have any concerns around getting paid out or offered the best bets. It is also very easy to deposit and withdraw funds as it is such a large and properly regulated sportsbook.
How to Get the Most Free Money From FanDuel in Louisiana
There are two specific offers to consider, depending on your risk tolerance.
1. Risk-free $1,000 bet
This will allow any first-time gambler to deposit up to $1,000 and place their first bet as a risk-free bet. This means that if you lose you get that amount back in site credits.
If you plan to gamble anywhere, from a couple of hundred bucks up to $1,000, this is the best option because the site credit is almost as good as cash if you just have to bet it once for it to turn into "cash"
2. Bet $5, get $150 on any NFL team Moneyline
This is similar to the bet $5, get $280 offer from DraftKings. However, a very important detail is different with FanDuel. The $150 is cash, not site credit—you can immediately withdraw it. If you are not a big risk taker and you'd like an extra $150, this is absolutely worth the $5 risk.
FanDuel has successfully run these two promos in other state launches and they have grown to be the largest sportsbook because of them. We highly recommend utilizing this opportunity before it disappears, saving up your winnings to bet on LSU this year!