2023 NFL Draft: First Overall Pick Odds, Predictions & Bets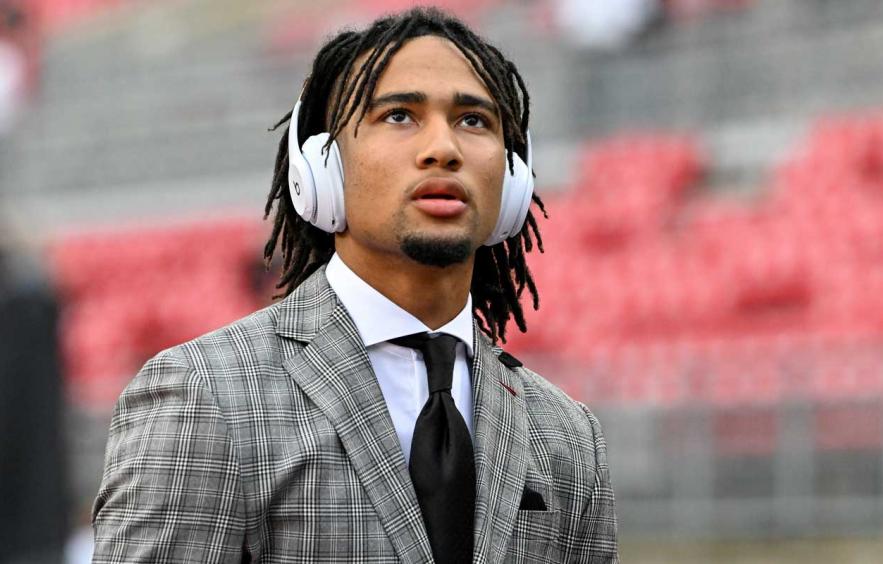 Gaelen Morse/Getty Images
This might surprise people, but betting on the NFL Draft is far and away the best event of the year to wager on. The reason is that it's an information market. These types of markets are the easiest to make money on because no game has to be played. When you bet on an NFL game, you can have the best handicap in the world and have a massive edge according to your numbers. Yet, so much can go wrong. All it takes is a few things you can't possibly account for in your handicap, like one cornerback to trip, a field goal kicker getting the yips, a few bad calls, and so many other possibilities for your bet to go sideways. Betting on the NFL Draft doesn't have that type of variance. Once you know a team is keyed in on a certain player or position, that's it. Obviously, reading the tea leaves from plugged-in reporters and getting good information is vital.
Thankfully we have that and won over 40 units on unique bets last year during the NFL Draft. You can get all of our NFL Draft bets and join our subscriber-only Discord for as low as $5 (Normally $150). Find out how, here!
For all of the latest odds on every NFL draft market, check out our NFL Draft Odds table which updates every 10 minutes!
2023 NFL Draft First Overall Pick Odds
These odds are courtesy of FanDuel sportsbook.
First-overall pick notes
C.J. Stroud

, QB, Ohio State
Odds: -115
Prior to the Panthers trading up to the No. 1 overall pick, Stroud was actually an underdog behind Bryce Young and hovered between +200 and +500. After the trade, Stroud re-opened as the favorite to be the No. 1 overall pick at -115. This was instantly steamed and reached -400 at one point. It settled in around -200-to-250 for the past two weeks until recently. Reputable NFL insider Daniel Jeremiah listed Bryce Young at No. 1 in his latest mock draft, and ESPN's Todd McShay mentioned that he was hearing Bryce Young would go No. 1. This has driven Stroud's odds down to -150, but after Ohio State's Pro Day, his odds shot back up to -250. Since then, the odds have come back down with a lot of steam coming from Houston that the Panthers will select Bryce Young! I still lean towards the pick being Stroud but there is a palpable buzz at the moment.

Bryce Young

, QB, Alabama
Odds: -115
Bryce Young was anticipated to be the No. 1 overall pick coming into the draft process, but as soon as the Texans miraculously beat the Colts in Week 17, the Bears slid into the No. 1 spot. This muddied the waters with the Bears still rolling with Justin Fields on his rookie contract. Despite having a quarterback, Young was still the favorite to go No. 1 overall in anticipation. Yet his odds tanked when the Panthers traded up because of multiple media members and rumors swirling surrounding the Panthers' preferences. Over the past week, Young has been gaining steam as the first overall pick for the Panthers.
Anthony Richardson

, QB, Florida
Odds: +2000
Richardson was 50/1 to go first overall a month ago and got as low as +300. His odds have started to climb back up with the recent Bryce Young hype and Stroud remaining the favorite. Richardson saw his odds shoot up after an impressive performance at the NFL Scouting Combine. His Pro Day didn't move the needle much and is currently on the outside looking in.
Will Levis

, QB, Kentucky
Odds: +6000
Levis is still worth listing here despite the long odds. Levis saw some steam in the pre-combine process, reaching as high as +500 to be the first overall pick. This was during a time when the NFL Draft media was fawning over his 2021 tape and upside. That hype has largely subsided, and Levis doesn't appear to be on the Panthers' radar for the first overall pick.
If you want push notifications for all of these bets, make sure to join our subscriber-only discord!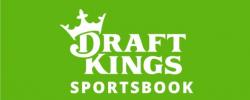 DraftKings Bonus
Get a Deposit Bonus of up to $1,000
For the most up-to-date picks, check out my Twitter and subscribe to our Discord. This sheet from Dan Rivera tracks all my betting picks and those from the rest of the betting staff. Just click on the tab with my name on it for the results.
---
This article is intended for entertainment purposes and adult users only. Call 1-800-GAMBLER if you have a gambling problem.