Week 2 NFL Pick'em & Survivor Pool Picks: Bengals and Pack are Back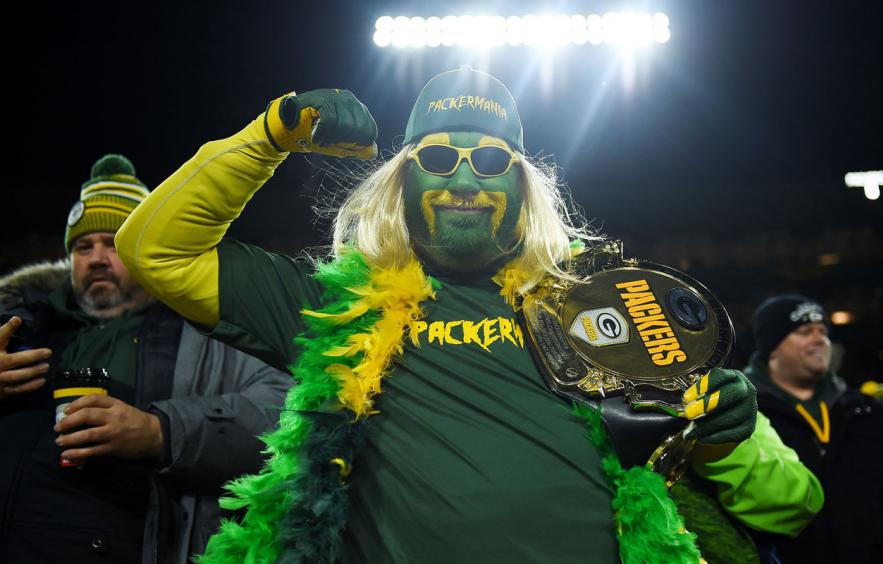 Stacy Revere/Getty Images
The opening week of the NFL season was chock-full of team upsets, and there are plenty of irrationalities to be found. This can lead to opportunities for great value picks in Week 2 when the public overreacts to the events of one week.
With the help of PoolGenius' customizable tools and data, I'll go over the best value picks for Week 2, along with the top suggestions for survivor pools. I'll do my best to give you the info to get you back on track or keep you going if your first week wasn't as disastrous as the majority of contest entrants out in the sports betting world.
---
Editor's Note: PoolGenius subscribers win football pools three times as often as expected, thanks to customized picks designed for your pool's size and rules. No one else does it.
---
Free Trial | Survivor | Pick'em | Betting Picks
Week 1 Recap
Like the Packers and Colts, I historically start out the season with a loss, and 2022 is no different. My picks in this column went a brutal 1-4 in Week 1, with the Colts, Titans, Broncos, and Panthers all losing as favorites, and my one shining star, the Vikings, taking home a win as the underdog.
Let's move forward to Week 2, where hopefully, we find success in both pick'em and survivor formats.
Pick'em Pool Breakdown
Before I get into the picks, note that I'm not suggesting you should make all of the picks listed below. The best Week 2 picks for your NFL pool depend on strategy factors such as your pool's size, rules, and prize structure, plus situational factors like your current place in the standings and the number of weeks remaining.
However, these picks do provide some of the best opportunities to differentiate your Week 2 picks from your pool opponents by taking on only a modest amount of risk, or no additional risk at all.

Favorite Favorites
LA
Rams

vs.

Falcons

It's tough to tell if the Rams have taken a step back or if the Bills are just that good after last week's contest, but LA has had plenty of time to lick their wounds and make a plan for Week 2. Back at home, the Rams are 10.5-point favorites over the Falcons, a team that did look much improved over last year's version.

Vegas is giving LA 83% win odds with PoolGenius at 81%, with the public taking the Rams 96% of the time. Sean McVay has too much talent on both sides of the ball to lose this one, so I'm sticking with the favorite here.
Denver
Broncos

vs.

Texans

I'm going back to the well with the Broncos in Week 2, despite their soul-crushing loss to Seattle on Monday night. This time they will be playing without the 12th man and get the Mile High advantage against the Texans.

The Broncos are a 10-point favorite in this AFC matchup, with PoolGenius win odds of 81%. Public pickers are on Denver 94% of the time so you will win or lose with the majority of your pool.
Sensibly Priced Favorites
Green Bay
Packers

vs.

Bears

Angry Aaron Rodgers against a not-so-great Bears team at Lambeau Field is enough for me to pick the Packers here, but I will go on. Green Bay is a double-digit home favorite (10 points) with 80% odds to win via both Vegas and PoolGenius.

Public bettors are selecting the Packers 86% of the time, which is high, but not nearly as high as the games with similar spreads like Denver (94%) and Buffalo (97%), so there is some value in this pick.
Cincinnati
Bengals

@

Cowboys

This contest looked a lot closer before Dak Prescott's hand injury, but now the Bengals are an eight-point road favorite with Vegas odds of 76% to come out victorious. Cincy looked awful to start the season, but this is a get-right spot for Joe Burrow and his weaponry.

With both teams looking rough in Week 1, only 87% of public pickers are currently taking the Bengals, which provides some value in larger pools.
Upset Gamble
Minnesota
Vikings

@

Eagles

The Vikings are underdogs for the second week in a row and I'm here for it. This should be a solid Monday Night Football matchup, with both of these teams vying for NFC power. Minnesota's newly-run offense looked strong in Week 1 and should have no trouble scoring on an Eagles defense that allowed the Lions to drop 35 points last week, while their defense held the Packers in check, which is encouraging.

Philly is favored by 2.5 points in this one, with win odds for the Vikings at just 44% via both Vegas and PoolGenius. The public is taking Minnesota 55% of the time, so is starting to swing towards the road dog, too.
Survivor Picks for Week 2
Win Odds: Top 5 Week 2 Picks
Stating the obvious here, but higher is better when it comes to winning odds. Everything else being equal, you want to pick the team with the best likelihood of making it through.
Here are the five safest teams this week, according to the PoolGenius Data Grid model (chances to win in parentheses):
Pick Popularity
Diversifying your survivor picks from the crowd is an advantageous strategy, as the pool winnings can increase significantly if your pick hits and another popular pick loses.
Here are the five most popular survivor picks for Week 2 (referencing Data Grid mentioned earlier):
Future Value
The last piece of the survivor pool puzzle is future value. If you fire off a powerful team in Week 2, you won't be able to use them later.
According to PoolGenius, here are the top five teams in future value entering this week for a 100-entry standard rules pool:
Note: The numbers in parentheses are a proprietary rating of future value found in the PoolGenius Data Grid, which is also impacted by factors such as pool size.
Get Customized Picks For Your Pool: Free Trial | Survivor | Pick'em | Betting