3 Ways to Profit From Betting on Futures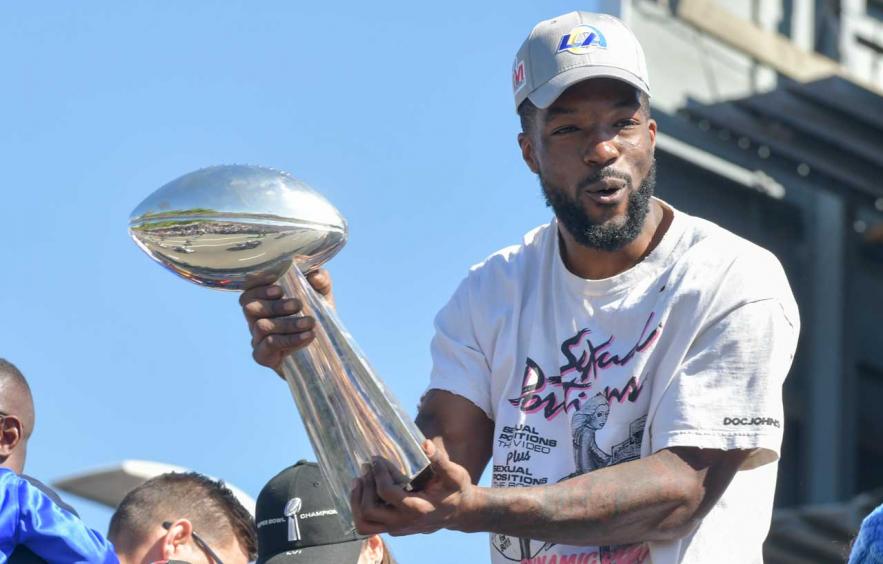 Photo by Rodin Eckenroth/Getty Images
With sports betting either legal or about to be legal in over half of the 50 states and the NFL season right around the corner, I want to talk about one area of betting I have found to be both profitable and enjoyable: Futures. The futures market offers a fun betting alternative to point spreads and totals that are offered on a weekly basis.
I've found that futures betting, while not talked about as much as other types of betting, has the potential to make as much or more money in the long term while taking on less risk. Futures betting is just what the name suggests: You're betting on an outcome that happens at some point in a season or an event, whether it's a team or individual achievement. Bets can be placed on awards such as who will be a particular league's MVP or Rookie of the Year in the NBA, NFL, NHL, or MLB, for example. You can also bet on teams to win division, conference, or league championships, or go over fixed win (MLB, NBA, NFL) or point totals (NHL) prior to or during the season. There are numerous other futures bets offered in each sport depending on which sportsbook you choose.
3 Ways to Profit Betting Futures
When it comes to making money in the futures market, I've found three ways to profit...
First Way: Your player or team wins the bet
This is obviously the goal, to win the bet you placed and cash the ticket for the full payout. Let's say you bet the L.A. Rams to win the Super Bowl last season and their odds were 12/1. A $50 bet would've won $600, so your payout would've been $650 (which includes your original $50 bet).
Second Way: Your player or team performs well enough so the value of your bet increases and a cashout option is offered by the sportsbook
This is a great option I've found only certain sportsbooks offer, like DraftKings, FanDuel, and PointsBet. If you put $20 on a longshot, let's say an MVP candidate who begins a season at 50/1 odds, and he gets off to a hot start, his odds may quickly move to 10/1. Some books may then offer you a cashout option for more than the $20 you originally put down. (That amount may vary from book to book.)
You can decide whether you want to accept the cashout and pocket the profit or let it play out. Once you cash out, however, the ticket is no longer alive and you can not win any more money should he go on and win that MVP. The risk in letting it play out is his performance may regress, he may get injured, etc., and he will not win the MVP.

Third Way: Your player or team performs well enough so the value of your bet increases so you can list it for sale
If your sportsbook doesn't offer the option to cash out, you might be able to list the ticket on a website such as PropSwap, which specializes in the futures market. There might be a buyer in another part of the country who wants to purchase it. You then send the ticket to PropSwap and they hold it until the outcome is decided. If it wins, you collect the winnings and transfer them to PropSwap and they distribute them to the ticket buyer. If it doesn't, you made money from the sale of your ticket.
Futures Betting Disadvantages
There are cons to futures betting as well. The first one is that it can be difficult to pick a winner with so many possibilities. Take last season's Super Bowl participants, the Bengals and the Rams, for example. The Bengals, off a 4-11-1 season in 2020, were a triple-digit underdog in some spots to win the Super Bowl before the season while the Rams were among the favorites in the NFC but slumped late in the season, casting doubt on their playoff outlook.
Both teams, however, righted the ship and navigated their conference to advance, prevailing in several thrillers. Another potential con is that your money can be tied up for as long as six months, depending on the bet. If you make a pre-season NFL bet in August on who you think will win the Super Bowl, it won't be decided until February. This is why I like to use sportsbooks that offer cashout options during the season as I explained above. Also, if you bet smaller amounts, and that depends on what each bettor can afford, you can make several bets in each market to increase your chances of profiting, which can make that season-long wait worth it.
Bottom Line
The three ways I listed above have proven to be profitable in the past, and can be profitable for you as well. Make sure to check out 4for4 frequently before and during the season for our futures plays, tips, and strategies. Good luck and let's cash some winners!
---
This article is intended for entertainment purposes and adult users only. Call 1-800-GAMBLER if you have a gambling problem.