Tight End Target Hunt: Eric Ebron is a Fantasy Value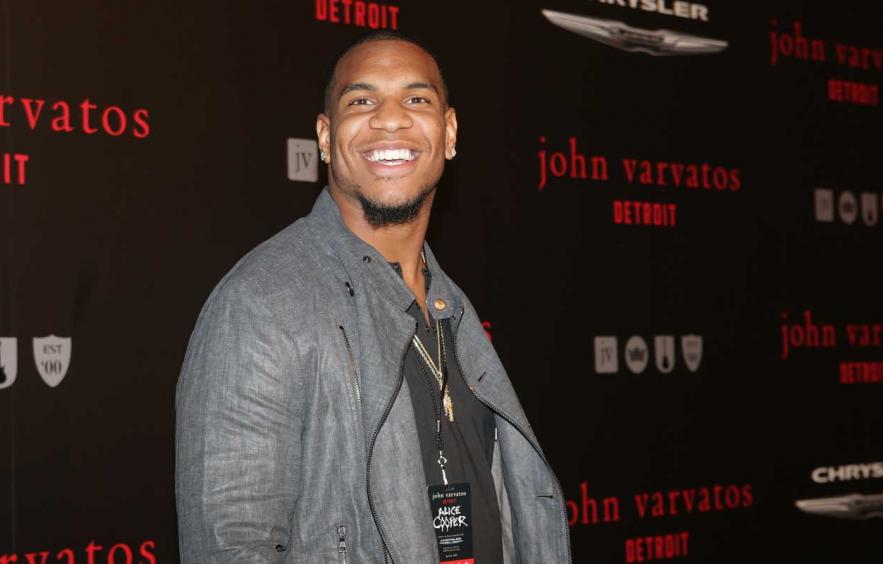 Loreen Sarkis/Getty Images
I'm the guy who barges into complex fantasy football back and forths to remind everyone that—well, actually—opportunity is all the matters. People like me. I have many friends. More friends than you've ever seen. Bigly friends.
So naturally, this series is going to be about volume of opportunity that hasn't been incorporated into a player's average draft position. Over the next couple weeks, I'll write about late-round tight ends most likely to see the sort of opportunity that could translate to every-week usefulness in 10- and 12- team leagues.
The tight ends highlighted in this space will certainly prove valuable as streaming options in leagues where the waiver wire doesn't resemble grocery store shelves during a pandemic. But I'm writing about these tight ends because I think there's a fairly straightforward path to them becoming plug-and-play options for those who don't go all-in on Travis Kelce, George Kittle, or Mark Andrews.
Steelers Recent Tight End Production
The Steelers haven't had anything resembling a high-volume tight end since Heath Miller was dad running around the middle of the field while Pittsburgh's receivers hogged coverage on the outside.
Eric Ebron has a chance—however slight—of emerging as a Steelers tight end who sees target volume in an offense that has thrown the ball a ton over Ben Roethlisberger's past few seasons. And even if Ebron doesn't become an every-week fantasy asset, his basement-dwelling 17th-round average draft position means you won't have to pay much to find out.
For the purposes of analyzing what Ebron can do in Pittsburgh, I'm throwing out the 2019 season, which saw the team's offense descend into the deepest depths of fantasy football hell with some of the most abysmal quarterback play imaginable after Roethlisberger suffered a season-ending injury in Week 2. The quarterback who got smacked in the face with a helmet and the guy they called Duck weren't great for fantasy purposes, it turns out.
First, let's see what kind of opportunity tight ends have seen in Roethlisberger-led passing attacks over his past five full seasons.
Steelers TE Target Share, 2014–2018

| Year | Total tight end targets | Tight end target share |
| --- | --- | --- |
| 2014 | 97 | 16.2% |
| 2015 | 95 | 16.3% |
| 2016 | 115 | 19.5% |
| 2017 | 98 | 16.8% |
| 2018 | 111 | 17.6% |
With the past three seasons of Pittsburgh tight end targets being split between two or three guys, these aren't the most hopeful numbers. But injuries and depth chart fluctuations played an outsized role in those three seasons, and when a tight end has emerged as the go-to tight end, he's been fine for fantasy managers.
In 2018, after Vance McDonald took over as the team's main pass-catching tight end, he saw at least six targets in six of his final 10 games. In 2017, Jesse James averaged 5.5 targets per game over the season's final two months after being integrated into the Steelers passing offense. James's season-long pace of 88 targets isn't exactly mind-bending; it was useful opportunity for those scrambling at tight end late in the 2017 season though.
Before the Steelers' recent tight end shuffling, it was Miller seeing nearly all of Roethlisberger's tight end targets. From 2012-2015, Miller was between 80 and 101 targets, with the lower totals coming in injury-shortened seasons. So there is recent precedent for a tight end absorbing fantasy-viable opportunity in a Roethlisberger-led offense. Even if he was the prototypical plodder who looked like he could've played on Terry Bradshaw's Steelers.
Eric Ebron

: Route Runner, Target Getter

I don't think I'm breaking news to report that Ebron's upper-end range of outcomes hinges on his playing time split with McDonald. The same thing was true two years ago, when Ebron emerged as a no-brainer fantasy starter for the Colts during Jack Doyle's injury-riddled campaign. Ebron reeled in a baker's dozen touchdowns (for the zoomers: that's 13) on 110 targets on his way to a top-five fantasy finish. It's a near certainty that Ebron would have been a fringe streamer tight end if Doyle had been healthy in 2018.

There's at least some reason to believe the Steelers could use Ebron as their main pass-catching tight end over McDonald, based on how the team has used McDonald during his two seasons in Pittsburgh. In 2017, McDonald ran a pass route on just 41% of his snaps for the Steelers. In 2019—his 2018 campaign was lost to injury—McDonald ran a route on 57% of his routes. Ebron, meanwhile, isn't employed for his blocking abilities, it seems. The 2017 Lions had Ebron running routes on almost 74% of his snaps and the 2018 Colts sent him into a pattern 70.5% of the time. He ran a route on 65% of his offensive snaps for the run-heavy 2019 Colts while losing five games to injuries.

This doesn't mean we're hoping for a McDonald injury in 2020—that's bad karmic process. But drafting Ebron in the final couple rounds and seeing if he becomes a steady part of the Pittsburgh offense is very much worth the cheap investment. If Ebron is going to be on the field for Pittsburgh's rejuvenated offense, he's likely going to run pass routes (without which there are no fantasy points), and if McDonald is relegated to a blocker or misses time, we could see Indianapolis Ebron—probably without his absurd 2018 touchdown rate.