Dead Weight Report: Week 7 Droppables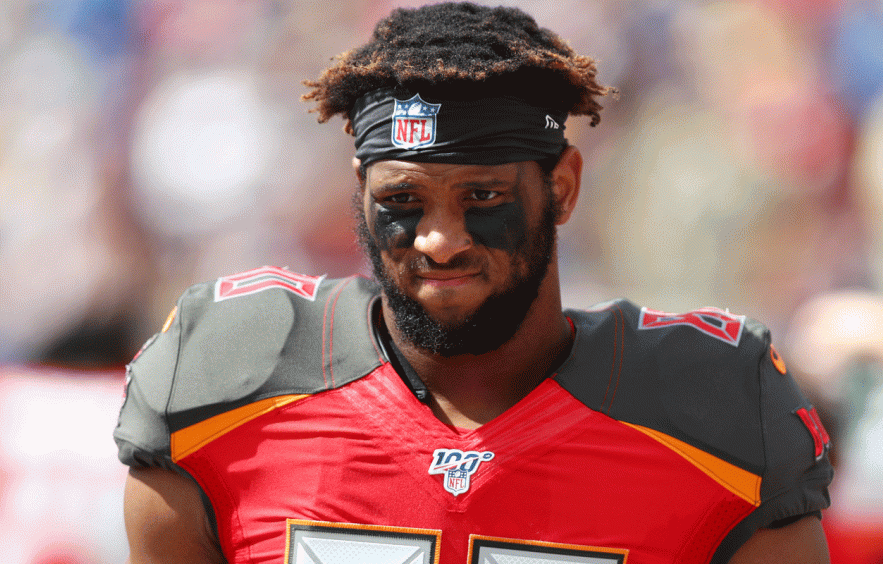 Joe Scarnici/Getty Images
Whether they've made the starting lineup or have been hanging out on the bench, we all have players who've underperformed so far in 2019. Should you hang on to them for another week or cut them loose now?
In this weekly article, I comb through the weak and underwhelming performances to see who's droppable in favor of some waiver wire magic. There are many variables in determining a player's remaining worth, including their own production, offense, and health among others, and all will be taken into consideration when determining each week's dead weight.
Baker Mayfield

, QB –

Browns

Through six weeks, Mayfield sits as the QB25 in fantasy points, with no more than one touchdown pass in any contest. I know you probably drafted him with wild optimism, but it may be time to move on. He gets to rest after a mediocre performance against the Seahawks last Sunday, then heads to New England for a brutal bout with the NFL's toughest defense when it comes to defending quarterbacks in Week 8.

If you're in a 2QB or Superflex league, keeping the second-year signal-caller makes sense, but if you play in a league with just one quarterback, it could be time to let Mayfield be someone else's headache come lineup-setting time.
O.J. Howard

, TE –

Buccaneers

I've wanted to include Howard in this column for weeks now, but have held off in the hopes he can turn it around since tight end is so gross this season. The time has finally come to let him go, though. Tampa Bay has a bye so you'll need to find another option in the event you're still trotting him out there each week, plus his outlook is foggy, at best, moving forward. Howard is being outscored by teammate Cameron Brate by 1.2 PPR points per game and the latter has a better target rate per snap by 5.3%.

You can try to move Howard instead of straight-up dropping him, but it will probably be a really tough sell unless you find someone not paying attention at all. Do your roster a solid and set Howard free.
Byron Pringle

, WR –

Chiefs

Pringle's value has always hinged on the health of Tyreek Hill and Sammy Watkins. Hill is most certainly back and Watkins is rumored to return in Week 7 against Denver. With Mecole Hardman and Demarcus Robinson fighting for the scraps after Hill, Travis Kelce and Watkins, that leaves Pringle with the broken chips at the bottom of the can that your hands can't reach. (Sorry, I couldn't resist.)

For the 14% of you still rostering the Chiefs wideout, swap him out for a player with more weekly potential like Auden Tate or Jamison Crowder.
Deebo Samuel

, WR –

49ers

Samuel hasn't been relevant since Week 2 and there's nothing to indicate he'll gain any volume moving forward. San Francisco is showing a run-heavy offensive approach and is continuing to win with it. Their receiving corps is a big guessing game after George Kittle as it is and picking the right pass-catcher can be difficult.

Ease your mind when setting lineups by sending Samuel back to the waiver wire in favor of a wideout with more guaranteed work in his offense.
Trey Burton

, TE –

Bears

Another season, another let down for those who drafted Burton. He received a fair amount of hype again this offseason but has yet to eclipse 20 receiving yards in any contest thus far and has also seen four or fewer balls per tilt in 2019. Despite tight end being so sparse, there are better options out there right now including Hunter Henry, Chris Herndon or even Cameron Brate.

For the 25% of you still hanging onto the Bears tight end, breathe deep and click that drop button. Your roster would thank you if it could.