Dead Weight Report: Week 5 Droppables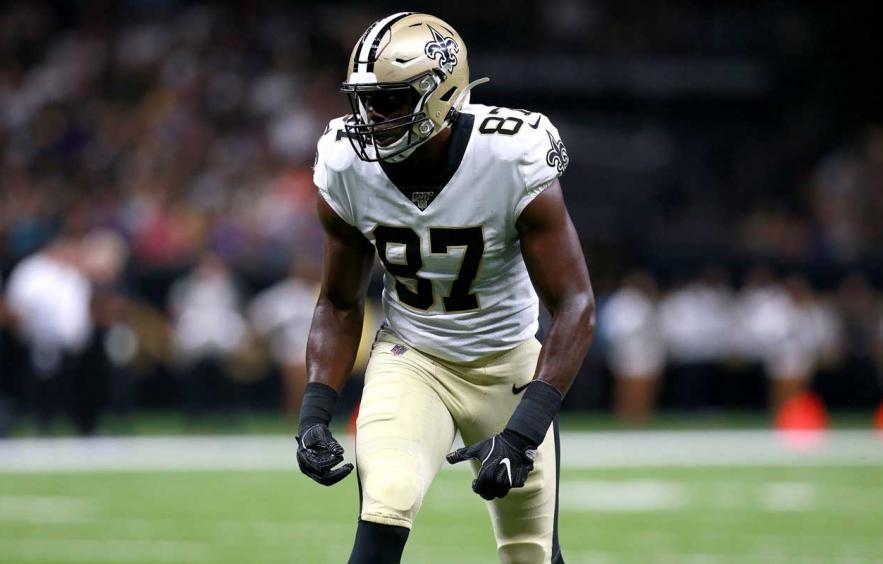 Sean Gardner/Getty Images
Whether they've made the starting lineup or have been hanging out on the bench, we all have players who've underperformed so far in 2019. Should you hang on to them for another week or cut them loose now?
In this weekly article, I comb through the weak and underwhelming performances to see who's droppable in favor of some waiver wire magic. There are many variables in determining a player's remaining worth, including their own production, offense, and health among others, and all will be taken into consideration when determining each week's dead weight.
Randall Cobb

, WR –

Cowboys

After a strong start for Dallas in Week 1, Cobb has petered out to non-relevancy fairly quickly. Even with Michael Gallup currently sidelined, the former Packer only caught five of his 10 targets for 64 yards in the past two games, and there's no reason to believe things will pick up for Cobb anytime soon. With the wideout position as deep as it is, there have to be other options with more upside sitting on your waiver wire at this very moment such as Cole Beasley or Preston Williams.
Justice Hill

, RB –

Ravens

As painful as it might be, Hill doesn't appear to be the thing we all thought he would be this season, at least while Mark Ingram and Gus Edwards are healthy. Some have already sucked it up and let him go, but many are still hanging on and hoping for more workload ahead. If you have a super deep bench and want to wait Hill out, go right ahead, but his 5.0 PPR points per game average will not cut it when trying to win fantasy matchups this season.
Kalen Ballage

, RB –

Dolphins

Despite a surge in hype towards the start of the regular season, the Ballage experiment is over. Through four games, he has a dismal 29 rushing yards on 19 carries, along with three receptions, also for 29 yards. Ballage saw just 15.4% of Miami's snaps in Week 4, behind both Kenyan Drake and fellow second-year back Mark Walton. There are still 15% of you folks hanging onto the 23-year-old back, so do yourself a favor and send him packing in favor of a back with greater potential like Darrel Williams or even Ronald Jones.
Jared Cook

, TE –

Saints

With a sixth-round ADP as TE7, Cook has been a major bummer for those who drafted him. Tight end is a tough position as it is, so I know letting go of a potential starter may be tough to get behind. However, after four games, Cook sits as the TE33 in total PPR points with just 17 and his 4.3 PPR points per game output ranks him as the TE37 in that category. If you're winning and want to hang on until Drew Brees returns and have the room, that could work out, but if you need immediate points it may be time to let Cook go.
Antonio Brown

, WR – FA

What are you waiting for? Even more of an implosion than what has already gone down? A whopping 51% of Yahoo! players still have Brown on their benches—a spot that should really go to someone actually playing in the NFL. Sure, there's always a chance of him signing with another team, but is there really? He's made an enormous hippopotamus-sized hole for himself that will be really difficult to crawl out of, at least for the immediate future. Brown can't get you points from his couch, his classroom or whatever he's doing these days, so go ahead and click that drop button.