The Top DFS Contrarian Stacks: Week 1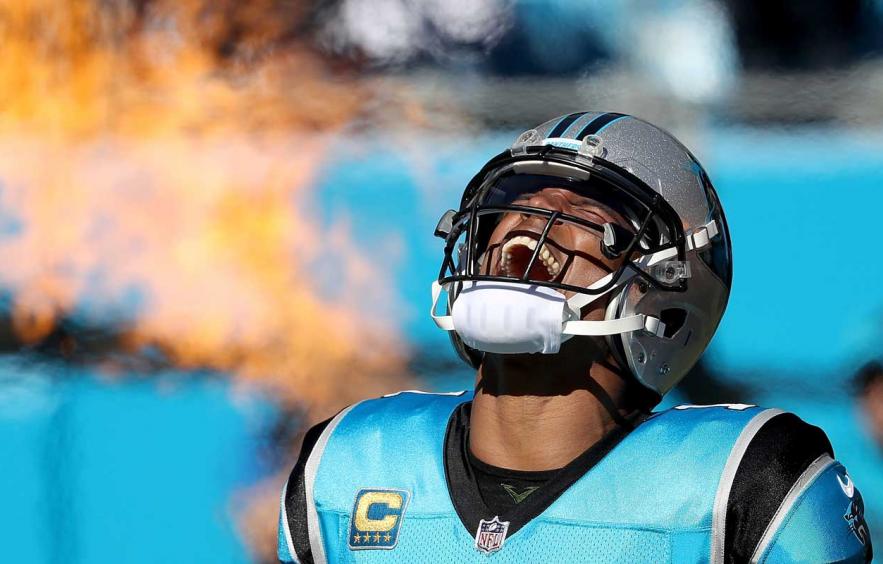 This is a free sample of premium weekly content contained in the 4for4 DFS subscription. Not a subscriber? Sign up now!
When laying out contrarian stacks, I'll be using a combination of our Stack Value Reports and GPP Leverage Scores to find unique stacks that can take down a tournament. I encourage you to read the series on how to win a GPP in the DFS Strategy Hub. You'll quickly realize that taking down a tournament requires a balance of players ranging from low-owned to chalky. I like building contrarian stacks around my chalkier core of players because you only have to get one instance correct for it to hit. For example, if we hit on a contrarian quarterback play while having a pass-catcher or two from that same game, the positive correlation of those stacks is technically getting one contrarian play correct despite filling multiple roster slots. I feel this is easier than having a chalkier stack while trying to hit multiple individual low-owned plays throughout the rest of your lineup. Keep in mind that these are contrarian stacks, so you don't have to use these stacks in a large percentage of lineups to be overweight on the field.
QB1/RB1/WR1/Opp WR1 Stack
QB
Case Keenum

($6,300 FD/$5,100 DK)
RB
Royce Freeman

($6,000 FD/$4,500 DK)
WR
Emmanuel Sanders

($6,300 FD/$5,000 DK)
WR
Doug Baldwin

($7,500 FD/$6,200 DK)

This four-man game stack checks in as one of the top stack values available. Look for the Broncos to have their way on offense with the eviscerated Seahawks secondary. The Seahawks won't have KJ Wright, Earl Thomas, Kam Chancellor or Richard Sherman from last year's team. You can get all three Broncos on DraftKings for less than $15,000 and it opens up massive amounts of salary to jam in studs. Keenum has locked onto Sanders in the preseason which makes him the WR1 production-wise. Denver named Freeman the starter this week, which was no surprise after his stellar preseason as well. The Seahawks' offense may struggle a bit on the road, however, Doug Baldwin should see plenty of targets, especially if Seattle is in catch-up mode. Freeman and Sanders will most likely carry decent ownership, but all four of these players will not be in many lineups together. If you feel Demaryius Thomas is a better play in this stack than Sanders, that likely makes this group even more contrarian.
QB/RB1/WR1 Stack
QB
Cam Newton

($8,100 FD/$6,900 DK)
RB
Christian McCaffrey

($7,500 FD/$6,400 DK)
WR
Devin Funchess

($6,400 FD/$5,200 DK)

The one caveat I'll make here is that you can swap out Funchess with Greg Olsen if you see fit, but I like Funchess. Last season, he and McCaffrey combined for 44% of the teams total targets. Newton has one of the highest chances of meeting GPP value while only projecting to be around 5-10% owned. McCaffrey presents one of the safest floors along with the highest ceilings for his current price. He's going to be chalky, but he's one of the heavily-owned players I don't mind rostering. Add in Devin Funchess who was on the receiving end of 22% of Newton's targets last year and you have a very unique game stack that can soak up three or four touchdowns. The Cowboys' linebackers are a very solid unit, so I think they may be able to funnel targets away from Greg Olsen.
QB/WR1/Opposing WR1 Stack
QB
Kirk Cousins

($7,800 FD/$6,500 DK)
WR
Stefon Diggs

($7,400 FD/$6,300 DK)
WR
Marquise Goodwin

($6,400 FD/$4,600 DK)

I don't expect Kirk Cousins and Stefon Diggs to be low-owned, but adding in Marquise Goodwin in a negatively perceived matchup makes the stack as a whole contrarian. The 49ers proved last year they can move the ball through the air against tough defenses as Jimmy Garoppolo showed against the Jaguars. This stack just screams tournament flyer. Both Diggs and Goodwin can turn a bubble screen into an 80-yard touchdown. Each receiver commands a large percentage of their team's target market share at 19% and 17% respectively last year. The Vikings have an implied team total of 26.5—I wouldn't be surprised if Diggs is on the receiving end of at least one touchdown in this one. On the flip side, the catch-up mode game script favors Goodwin as he should be peppered with targets in the second half.
QB1/WR1/WR2 Stack
QB
Andy Dalton

($6,800 FD/$5,800 DK)
WR
A.J. Green

($8,400 FD/$7,300 DK)
WR
John Ross

($5,100 FD/$3,900 DK)

It seems as though the Andy Dalton to A.J. Green stack has picked up steam as the preseason has rolled on. Dalton and Green connected on a touchdown in the preseason while flashing a chemistry that appeared to be missing last year. Dalton also connected on a beautiful long touchdown bomb to John Ross in the preseason. Ross is was makes this stack unique because I do think Dalton/Green will be somewhat chalky. Even a Dalton, Green and Joe Mixon stack may be somewhat popular. Adding the deep threat in Ross, who has had a massive camp, makes this stack a bit unique. The Colts defensive backfield grades out as one of the worst in the league so Dalton should have no problem finding Green and Ross. The Bengals had the fourth-most concentrated passing attack in the league last season with Dalton feeding Green and Brandon LaFell on 45.5% of all targets. Ross takes over for LaFell and if Dalton's top two receivers approach half the target share in this game, they should pay off handsomely.

Photo by Streeter Lecka/Getty Images.