Best NFL Betting Promo Codes and Bonuses for Week 2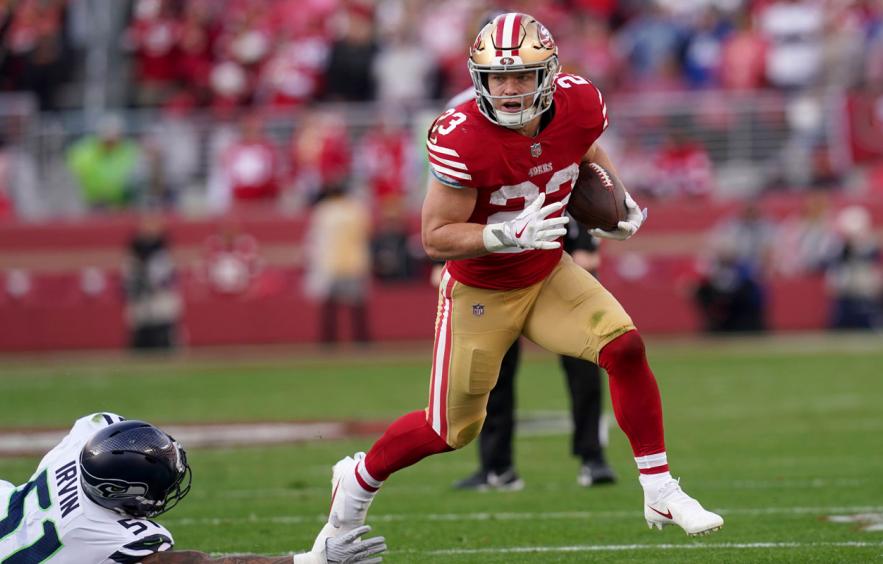 Cary Edmondson-USA TODAY Sports
Week 2 of the NFL season is an exciting time for sportsbook betting. After months of anticipation, fans and bettors alike are eager to see how teams will perform on the field. With a full slate of games to choose from, there are plenty of opportunities to place bets.
From the New York Jets taking on the Dallas Cowboys to divisional matchups like the Cincinnati Bengals facing off against the Baltimore Ravens, there is no shortage of intriguing matchups. It's crucial for bettors to stay informed about any last-minute changes to the schedule or player availability. Whether you are a seasoned bettor or just starting out, it's important to do your research and carefully consider your wagers.
Looking at team trends, injury reports, and previous head-to-head matchups can provide valuable insights. Additionally, keeping an eye on betting lines and odds movement can help you gauge where the money is flowing and make more informed decisions. As always, responsible gambling is key, and it's important to set a budget and stick to it. With the NFL season finally kicking off, it's time to get in on the action and enjoy the thrill of sportsbook betting.
---
Get a full year of our subscription for as low as $10, or 2 months for $5! Find out how.
---

September 17th NFL Slate Preview
Baltimore Ravens @ Cincinnati Bengals
San Francisco 49ers @ Los Angeles Rams
Best NFL Sportsbook Bonuses for Week 2 Kickoff
As the NFL season's highly anticipated Week 2 kickoff approaches, football enthusiasts and sports betting aficionados are gearing up for an exhilarating ride filled with thrilling games and wagering opportunities. To make this kickoff even more exciting, various sportsbooks are rolling out their best NFL bonuses to entice both seasoned bettors and newcomers alike.
These Week 2 NFL sportsbook bonuses are designed to add an extra layer of excitement to your football-watching experience. They often include enticing offers such as risk-free bets, enhanced odds, and generous deposit bonuses.
For instance, some sportsbooks may offer risk-free bets, where you can place your wager with the assurance that you'll receive a refund in site credits if it loses. Others might provide enhanced odds on specific games, boosting your potential winnings substantially. Additionally, many sportsbooks are known to offer deposit bonuses, which can effectively double or even triple your initial deposit, providing you with ample ammunition for your Week 2 NFL betting adventures.
To make the most of these bonuses, it's essential to carefully review the terms and conditions, including any wagering requirements or expiration dates. Each sportsbook may have its unique offer, so exploring multiple options can help you maximize your bonus potential.
With the NFL season finally kicking off, now is the perfect time to scour the sports betting landscape for the best Week 2 bonuses and elevate your game-day excitement to new heights. Whether you're backing your favorite team or hunting for value bets, these bonuses can be a game-changer in your NFL betting strategy.
FanDuel Sports Betting App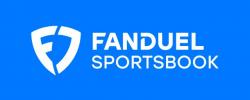 FanDuel Promo and Offer
Bet $5 Moneyline, Get $150 if your team wins!
The FanDuel Sportsbook app is a mobile betting platform where users can place wagers on their favorite sports teams or events. The app offers a wide range of betting options, including live in-game betting, parlays, and prop bets. Users can also take advantage of generous promotional offers, such as risk-free bets and referral bonuses. The interface is user-friendly and easy to navigate, with clear and concise betting lines for each game.
The app is available for iOS and Android devices, allowing convenient platform access from anywhere. The FanDuel brand is well-respected and trusted, giving users peace of mind when making transactions on the platform. The FanDuel Sportsbook app is a great option for sports betting enthusiasts looking for a reliable and enjoyable mobile betting experience.
Bet365 Sports Betting App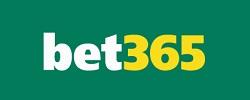 bet365 Promo and Offer
$1,000 First Bet Safety Net or Bet $5, Get $150
The Bet365 Sportsbook Promo Code is a great way for new users to get started with their online sports betting. Users can unlock special bonuses and promotions that enhance their betting experience by entering the promo code during registration. These promo codes often provide new users with a deposit match or free bet credits, giving them extra funds to use when placing bets.
With Bet365 being one of the leading sports betting platforms, the promo code helps attract new users and provides them with added value. It's a win-win situation for both the user and Bet365, making it a popular choice among bettors.
DraftKings Promo Code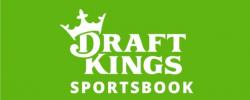 DraftKings Promo and Offer
Bet $5 Get $150 + Daily SGP No Sweat Bet
DraftKings Sportsbook is an online platform that offers sports betting opportunities to its customers. They are currently running an offer for 150 in bonus bets. It is a legal sports betting platform that is available in various states in the United States. It is known for its user-friendly interface, extensive sports coverage, and strong customer support. New customers can place bets easily on various sports events and get access to a variety of promotions and bonuses offered by the platform. DraftKings Best Sportsbook will give its users live game statistics, betting trends, and other relevant information to help them make informed betting decisions.
The platform has quickly become one of the most popular sports betting sites due to its ease of use and innovative features. Overall, DraftKings Sportsbook is a highly recommended platform for sports betting enthusiasts.
BetMGM Sports Betting App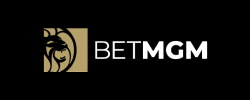 BetMGM Promo and Offer
First bet offer up to $1,500
BetMGM is one of the major players in the sports betting industry and one of the best online sportsbooks. You'll find that the BetMGM sportsbook has live betting, competitive odds, a smooth interface, and more when betting on your favorite NFL teams.
BetMGM has offered promotions and bonuses in the past, such as First Bet Offers of up to $1,000 bonus bet credit, which it is currently running through the NFL preseason. The sportsbook will cover your first bet up to the maximum if it loses, making BetMGM a great place to start as we head into the NFL season.
Caesars Sports Betting App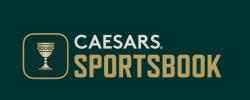 Caesars Promo and Offer
$1,000 First Bet on Caesars
Caesars Sportsbook is one of the most popular sports betting apps in the United States, offering a smooth and user-friendly experience for both novice and experienced gamblers. The app is free to download and is available on both iOS and Android devices. Caesars Sportsbook offers a wide range of sports to bet on, including football, basketball, baseball, hockey, soccer, and many more. Users can place bets on soccer lines, over/under, spread, and various futures and prop bets. The latest Caesars promo code offer is one of the best betting promos currently running. Its sports betting promotions allow for up to $1,250 as a first bet offer.
The app also provides users with real-time scores and odds, making it easy to keep track of all ongoing games and betting events. In addition, Caesars Sportsbook offers a variety of promotions and bonus bets to new and existing users, which can be redeemed directly through the app. Overall, if you're looking for a reliable and enjoyable sports betting experience, Caesars Sportsbook is definitely worth a try.
Best NFL Sportsbook Bonuses for Week 2 of the 2023 Season - FAQ
What is a sportsbook bonus?
A sportsbook bonus is an incentive offered by sports betting platforms to attract new users or reward existing ones. It can come in different forms, such as bonus bets, bet credits, or welcome bonuses.
How can I activate a sportsbook bonus?
To activate a sportsbook bonus, you typically need to sign up for an account on the platform, make a qualifying deposit, and enter a promo code (if applicable). The specific activation process may vary depending on the sportsbook.
Are there any promo codes for NFL betting?
Yes, many sportsbooks offer promo codes specifically for NFL betting. These promo codes can provide additional bonuses or enhanced odds for NFL games. Make sure to check the promotions section of your chosen sportsbook for any available promo codes.
Which sportsbook has the best NFL betting promotions?
There are several sportsbooks that offer great NFL betting promotions. Some popular options include Caesars Sportsbook, DraftKings, and FanDuel Sportsbook. These platforms often have a variety of bonuses and promos throughout the NFL season.
Can I get bonus bets for NFL Week 2?
Yes, many sportsbooks offer bonus bets for NFL Week 2. These bonus bets allow you to place a wager without using your own money. Keep an eye out for sportsbook promos that include bonus bets for Week 2 of the 2023 NFL season.
What is the best sportsbook for NFL betting?
The best sportsbook for NFL betting can vary depending on individual preferences. Some factors to consider when choosing a sportsbook include the available betting options, user interface, odds, and promotions. Top options to consider include Bet365 Sportsbook, DraftKings, and Caesars Sportsbook.
Are there any specific promotions for the 2023 NFL season?
Yes, sportsbooks often introduce special promotions for specific NFL seasons. In the case of the 2023 NFL season, it's likely that there will be unique bonuses and promos available to enhance the betting experience for fans.
21+ and Gambling problem? Call 1-800-GAMBLER.