Massachusetts Sports Betting Sites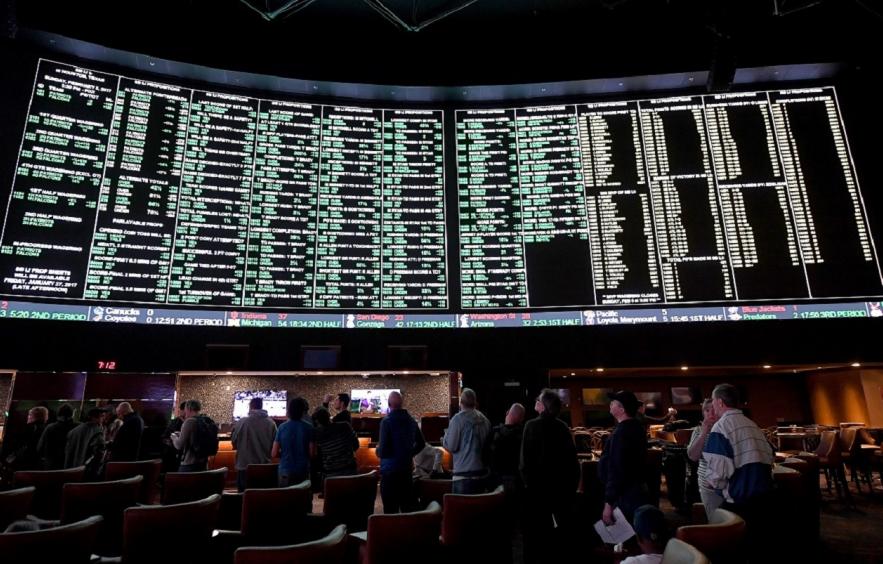 Massachusetts introduced legal sports betting and let a select number of brick-and-mortar establishments accept bets starting January 31, 2023. It's the latest state to legalize sports betting as it moves its way across the country. Online sportsbooks went live on March 10 right before March Madness.
Here's what you need to know about the best Massachusetts sports betting sites.
Latest News for Massachusetts Sports Betting
A couple of retail locations opened their doors on January 31, 2023. These locations included the MGM Springfield, Encore Boston Harbor, and Plainridge Park Casino. They partnered with BetMGM, WynnBet, and Caesars respectively.
Massachusetts Online Sportsbooks
Here are some of the sportsbooks expected to compete for licenses in the state for Massachusetts online betting.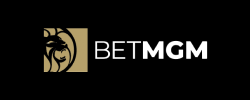 BetMGM Massachusetts Promo
$1,000 First Bet Offer
BetMGM received a mobile license to complement its retail license at MGM Springfield. The online sportsbook is a solid place for new bettors as it has included offers such as a first bet offer, bet bonuses, and more to get bettors into the action. Check out the offer and take advantage.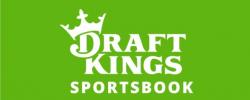 DraftKings Massachusetts Promo
Bet $5 Get $200 in Bonus Bets
DraftKings is headquartered in Boston and the company currently offers Daily Fantasy Sports contests. It's a leading sportsbook in many legal states and a prominent name in the sports betting world. DraftKings has solid promotions such as bonus bets, a deposit match, and more.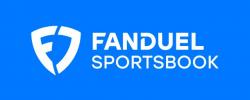 FanDuel Massachusetts Promo
$1,000 No Sweat First Bet
FanDuel Sportsbook has a strong platform known for great live betting and its same-game parlay. With odds and lines on many sports, FanDuel is a solid choice for Massachusetts bettors looking to get in on the action. Take advantage of this latest offer right now!
How to place a bet with a Massachusetts Sportsbook
For online sports betting options, you must be a resident of the state of Massachusetts. Next, you need to download a sports betting app or visit an online sportsbook.
Follow this by completing registration and providing personal information such as your name, birthdate, and address. This will verify your identity, allowing you to start betting.
After you've completed the sign-up process, you can fund your account and benefit from any available promotions. You're now set to participate in legal online sports betting in Massachusetts. You can explore popular wagers or research professional sports teams to place bets on.
There are many sports betting sites to choose from, and if you're new to sports betting, it's a good idea to get familiar with the rules before placing any bets.
Retail Sports Betting in Massachusetts
With the legalization of sports betting in Massachusetts, three casinos have been authorized to function as retail sportsbooks and have partnered with established sportsbook providers.
Each casino will also receive two online "skins", or online betting platforms. As of January 31, 2023, these casinos started accepting sports bets in-person. There is a likelihood that other sportsbooks will establish physical locations in the state in the future.
In 2023, retail locations are starting first, with online sportsbooks having to wait to launch in the state. This provides an opportunity for in-person sports betting in Massachusetts to establish customer loyalty before the launch of online sports betting in March.
MGM Springfield – BetMGM
Back in August 2018, MGM opened its Springfield complex. A multi-million dollar sportsbook was built at the casino. The sportsbook lounge has an island bar and over 70 theater seats.
Encore Boston Harbor – WynnBET
The casino offers 10 live betting windows at its WynnBET sports bar. The area also has a 123-foot-long video wall that opened back in September of 2021. The sportsbook includes betting kiosks and a WynnBET kiosk room.
Plainridge Park Casino – Barstool Sportsbook
Plainridge is the oldest gaming venue in the state of Massachusetts. It has a slot parlor that opened in 2015 and is operated by Penn National Gaming. Penn owns Barstool Sports.
There has been some controversy over the relationship with Barstool but Plainridge was able to receive the green light.
Launch Date for Massachusetts Online Sports Betting
As it stands, it's expected that Massachusetts residents will be able to access online sports websites and apps for the NCAA basketball tournament known as March Madness. A launch before the tournament would be desirable for sports betting companies. That's why it had a March 10 launch date for mobile sports betting.
15 online sports betting sites will receive licenses, as stipulated in the agreement when the Massachusetts sports betting bill was passed in 2022.
Betting Massachusetts and College Sports Restrictions
In Massachusetts, there are limitations on betting on college sports teams. Currently, wagering on college sports teams located within the state is not allowed, except during tournaments.
For instance, you won't be able to place a bet on a regular-season game of the Boston College football team.
The legislation regarding sports betting and college teams in Massachusetts have been a matter of discussion, and there have been modifications. There is a possibility that the laws could change in the future. As of now, the only opportunity to bet on in-state college teams is during major events like March Madness.
Major Sports Leagues in Massachusetts to Wager on
Sports bettors in Massachusetts will have a solid amount of professional sports leagues to choose from when placing bets at sportsbooks. These include the MLB, NBA, NFL, MLS, NHL, PGA Tour, and many others. If you have any questions about which sports will be available, you can contact customer support at your chosen sportsbook for more information.
Professional Teams for Massachusetts Sports Betting
When sports betting becomes available in the state of Massachusetts, there will be more than a few professional sports teams for bettors to wager on. These will include popular sports teams based in Massachusetts such as the Boston Red Sox, Boston Celtics, Boston Bruins, New England Patriots, and the New England Revolution.
It's worth mentioning that as of now, betting on college teams within Massachusetts is not permitted except during major college tournaments. Nevertheless, wagers can be placed on college teams located outside of Massachusetts, such as Penn State, USC, Texas, and others, during important college sports events.
Massachusetts Promotions for Online Sportsbooks
When online sports betting is officially launched in Massachusetts, you will likely encounter various promotions and offers from sportsbooks. These offers tend to change often, so it's essential to stay updated on the newest deals. Here are some examples of promotions that sportsbooks may provide:
First Bet Insurance
This type of promotion is also known as a "Risk-Free Bet" where the sportsbook gives a refund in case of a losing first bet. Usually, the refund is provided as a betting credit with a limit set by the sportsbook. If the first bet wins, the payout is based on the betting odds.
Different sportsbooks may have different names for this promotion such as "Second Chance Bet," "First Bet Offer," "First Bet Insurance," etc., but they all refer to the same concept of refunding the money if the first bet loses.
It's crucial to read the fine print of each offer to comprehend the restrictions, requirements, and maximum refund amount. Some sportsbooks may also require playing through the winnings before the withdrawal.
Bonus Bets
A bonus bet is one of the most common offers provided by sportsbooks and it's easy to claim. To get ready for sports betting to launch, sportsbooks might offer this type of bonus for early signup or registration.
You receive bonus bets just for creating an account. For example, a sportsbook might dish new users $200 in bonus bets. The bonus betting would be split up. You might receive 8 $25 bonus bets.
Deposit Match
It's common to see sportsbooks offer what is called a deposit match. This is a dollar-for-dollar on the first deposit you make up to a specific amount. It is a quick way to boost your bankroll before placing any bets.
Odds Boosts
Sportsbooks will sometimes offer an odds boost on a bet that usually requires betting more money to win. For example, Mac Jones' over 1.5 touchdown passes might be boosted from -130 to +100. An odds boost usually comes with a specific limit a user can wager.
Referral Bonuses
You can earn money each time your referral link is used by someone such as a family member or friend to sign up. This is a good way for new Massachusetts bettors to earn some extra money for their sportsbook accounts as they get started.
Bet Types for Sports Betting in Massachusetts
With online sports betting in Massachusetts, bettors will have several different bet types and betting markets to choose from. Here are some of the bet types sportsbooks will offer.
Moneyline
A moneyline bet is when you bet on the outright winner of an event or game. All that matters is what team wins or loses the game. Favorites are usually represented by negative odds while underdogs will have positive odds.
Point Spreads
A point spread is the type of bet that represents how much a team will win or lose a game by. For example, the Celtics might be -6.5 point favorites vs the Lakers. If you choose the Celtics to cover the spread, they need to win by 7 points or more for you to win your bet.
Totals
This is usually referred to as an over/under bet. Oddsmakers will set a score/points total for a game. As a bettor, you can select whether the combined final score of both teams will be over or under that line.
For example, sports bettors in Massachusetts might see the total line for the Patriots and Ravens game to be 52.5. If 53 or more points are scored in the game, an over bet would win.
Parlays
A parlay is a bet that combines multiple picks into one single wager. The odds will increase with each pick you add, but all the picks have to end up being correct for you to win.
If you get just one bet wrong, you lose the entire bet. For example, you pick USC, Oklahoma State, Kansas State, and Miami to win on a college football Saturday. All three of the teams have to win for you to get your payout and win the bet.
Live Betting
This bet type is known as live betting or in-play betting. It allows bettors to place wagers on events that are in progress and make adjustments based on what's happening.
With live betting, the odds and lines are continually updated to reflect the current score, amount of time remaining, and other in-game factors that may affect the outcome. This can make for an exciting and dynamic betting experience while watching the game. You can make decisions based on the live action as it unfolds.
There are many different types of wagers available for live betting, including point spreads, money lines, over/under (totals), and prop bets.
Some sportsbooks will also offer unique live betting options, such as the ability to bet on the next team to score, the next player to get a yellow card or the exact final score.
Prop Bets
A prop is betting on a specific outcome involving a team, game, or player. For example, Jaylen Brown's total points might be set at 27.5 for a game. You bet the over. He needs to score 28 or more points for you to win the bet.
Futures
This is a bet that will conclude on a future date down the road. An example of a future would be betting on a specific team to win the Super Bowl or win the World Series. Futures bets can be placed at almost any point throughout the season and a long way out from the event. The odds change throughout the season based on how teams are playing, injuries, and more.
Signing up for multiple sportsbooks
There are a few benefits to having more than one sportsbook account as sports betting goes live in the state. Most experienced bettors will have several online apps or websites to choose from. Here are a few things to consider when mobile betting and why you should get more than one sportsbook.
Expand your bet offerings
It's important to remember that different sportsbooks may offer different options and types of bets. It's a good idea to research and compare the offerings of various books before deciding where to place your bets.
It's also crucial to ensure that the sportsbook you choose offers the specific bets or sports that you're interested in placing. This is why you should check the sportsbook's offerings before making your first deposit.
Find the best lines and odds
The lines and odds offered by online sportsbooks can vary for each event, game, or contest. To ensure you get the best value for your bet, you need to compare the options at multiple books. For example, one book might offer the Patriots moneyline at +125 while another has them at +135.
Rules of the sportsbook
It is valuable to learn the rules of different sportsbooks you have accounts with. Not all bets are paid out based on the same exact rules. It is not uniform across the board in the industry.
The Sportsbook Feel
When it comes to sports betting, your level of comfort is almost as important as any other factor. You should choose a sportsbook that you feel comfortable using. You want to be familiar with how it works. This could be based on factors such as the design and functionality of the website or mobile app.
Conclusion: Massachusetts Sports Betting Sites
Sports betting legislation was passed and Massachusetts online sports gambling is finally on the way. Continue to research the best betting sites and apps before launch day. For mobile sports bettors, March Madness and live betting is just around the corner.
Massachusetts Sports Betting FAQ
How old do I need to be to bet on sports in Massachusetts?
You have to be over 21 years of age to place wagers and sports bet in Massachusetts. This applies to mobile sports betting and in-person locations.
Where can I bet on sports in Massachusetts?
Retail sports betting locations have been taking wagers since January 31, 2023. As of now, the casinos at Encore Boston Harbor, MGM Springfield, and Plainridge Park accept bets. Online sports betting will launch in March.
Who oversees sports betting in the state of Massachusetts?
Massachusetts lawmakers have placed the Massachusetts Gaming Commission in charge of regulating sports betting in the state. They will be handling the launch of online sports betting in March 2023.
Can I bet on sports with mobile apps in Massachusetts?
Yes. Mobile betting launched on March 10, 2023, just in time for NCAA March Madness.
21+ and Gambling problem? Call 1-800-GAMBLER