NFL Week 8 Lookahead Lines Report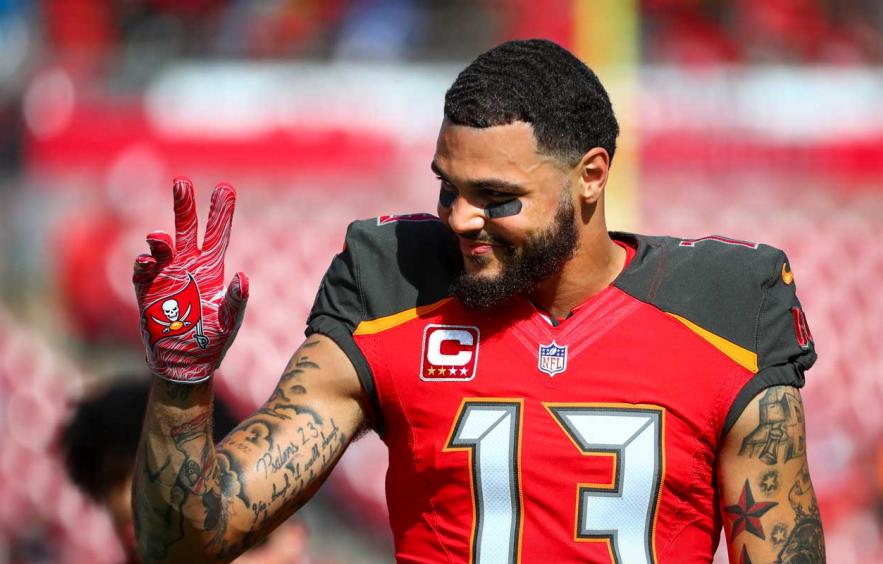 Will Vragovic/Getty Images
Trying to predict where each game's line is going to re-open isn't complicated, but it's invaluable. Friends don't let friends bet NFL sides on game day. I understand the appeal of getting action down on a game that's about to kick off, but please, for the love of all things sacred, don't do it. I know that the majority of the casual bettors out there don't have time to comb through every news blurb and injury report the moment it comes out. It's difficult for most bettors to feel informed early in the week, or even more, right when next week's line is posted on Sunday evening for the following week's games.
In my opinion, the only way to consistently put yourself in a position to gain positive expected value (+EV) while betting on NFL sides is to beat the closing line. Sportsbooks gradually increase the limits they let bettors get down as the week progresses, which is an indication the book feels they've priced the game correctly. Unless you're waiting later in the week because you're betting five to six figures on a side, your +EV increases if you can get down on a number before it's sharpened by the whales.
Each week of the season, I'll be providing a first glance at the upcoming NFL slate through the lens of lookahead lines. This brief lookahead window provides a sneak peek at how teams are valued by bookmakers prior to the start of the week. It's also an opportunity to act before the games are posted and sharpened on Sunday evening after the previous week's games are complete. These lines are a true indicator of how bookmakers value each team, without the influence of the recency bias that comes after watching eight hours of football earlier in the day. Depending on the bookmaker, and bettor for that matter, you may or may not be able to get the type of action down that you'd like, depending on your unit sizing. The key is understanding where the value is on the board in any given week, and that is easier to do once you know what the opening number was.
When I take a position on a lookahead line, I believe the current number will beat the closing line. At times, it ends up being the best of the number, which is ideal. Basically, I'm parlaying my handicap. In essence, if I'm right in my Week 7 evaluation of the team and market, I'm going to have an advantage in predicting where the line movement will come first in Week 8. Aggressive action in Week 7 would've brought you closing line value on the Buccaneers, Rams and Chiefs.
For reference, I'll be using the initial odds released by Westgate back in May to show you how the game opened. You can use the game tiles below to find the best number, and the spread listed is based on the home team:
Week 8 Lookahead Lines Takeaways
I'm always on the hunt for scheduling and travel advantages. For the most part, these quirks are already baked into the number, but there are instances each week that aren't accurately accounted for in the market.
Packers

@

Cardinals

(-3)

Though not divisional rivals, playoff seeding could be at stake in this one. Both clubs are massive home favorites in Week 7, so it's unlikely that their Week 7 matchups impact this line. This should be a good one.
Bengals

@

Jets

(+3.5)

This is the third straight road game for the Bengals, an unusual and unfortunate scheduling quirk that pops up a few times each season. Fortunately for Cincinnati, Week 7's matchup with the Ravens was book-ended with trips to Detroit and New York, so it could've been worse. The metrics want you to believe that this Bengals defense is elite and I'm just not there yet. They enter play against Baltimore in Week 7 at 4-2, with four of their six opponents to date ranking 25th or worse in offensive EPA per play. Baltimore doesn't fall into this category, but the Jets certainly do, ranking dead-last in offensive EPA through the first six weeks. I think both of these clubs lose in Week 7, so this line should stay stagnant, bearing injuries.
Titans

@

Colts

(-2)

A hugely important AFC South matchup. The Colts defense leads the league in rush defense DVOA and is second in rushing success rate allowed, making this one of Derrick Henry's more difficult matchups. Tennessee has the harder Week 7 matchup at home against the Chiefs, while the Colts are live dogs in San Francisco on Sunday night. A Colts win and Titans loss moves this to 3 or 3.5.
Rams

@

Texans

(+14)

This is the third straight week where the Rams are double-digit favorites. I believe there's a chance Tyrod Taylor is back under center here for the Texans, but I'm not sure where this number would need to get to in order for me to feel confident laying the points in this spot. The Rams have shown a propensity for stepping on their opponents' throats when they're up big, which makes the likelihood of a backdoor cover from the Texans even less likely than normal.
Dolphins

@

Bills

(-11)

Everyone, I need to come clean. I couldn't keep my big mouth shut or my money in my pocket, and now this one is up to -11. I bet this weeks ago when it was Bills -7. I've written and spoken about this spot multiple times this season, dating back to the offseason. Miami is at a severe rest/travel disadvantage, and it's going to catch up to them here. After declining to take a Week 7 bye post-London, they return home to face the Falcons this week, who are wisely coming off of a bye after their trip to London in Week 5. Now, Miami is back on the road, catching another club coming off of a bye—this time, it's the Bills. The Bills have won the past two matchups here by a combined score of 91-26. I'm comfortable with my 7, but I'd likely still lay the 11.
Buccaneers

@

Saints

(+4)

I'll admit I have absolutely no read on the Saints. I've considered just pretending they don't exist to ensure they don't find their way onto my betting card, but alas, here we are. The Saints' offense is 30th in yards per drive this season but they top the league in scoring a touchdown on 93%(!?!) of their red-zone trips this season. That is not sustainable, folks. They're not built to attack the weakness of this Tampa Bay defense, and even with a depleted secondary, I believe the Buccaneers are a far superior team. I'll lay the four with confidence, and DraftKings is nice enough to give me a 3.5.
Cowboys

@

Vikings

(+2.5)

A fun Sunday night matchup that brings the 'Kirk Cousins in primetime' stats back into our lives. He's been better on Sunday night than Monday night, but the sample on these spots is obviously noisy and not actionable on to itself. The interesting thing here is both of these clubs miss out on any rest advantage after their Week 7 byes. Give me the Cowboys laying less than a field goal.
---
This article is intended for entertainment purposes and adult users only. Call 1-800-GAMBLER if you have a gambling problem.