DFS Core Four and Value Stacks: Week 18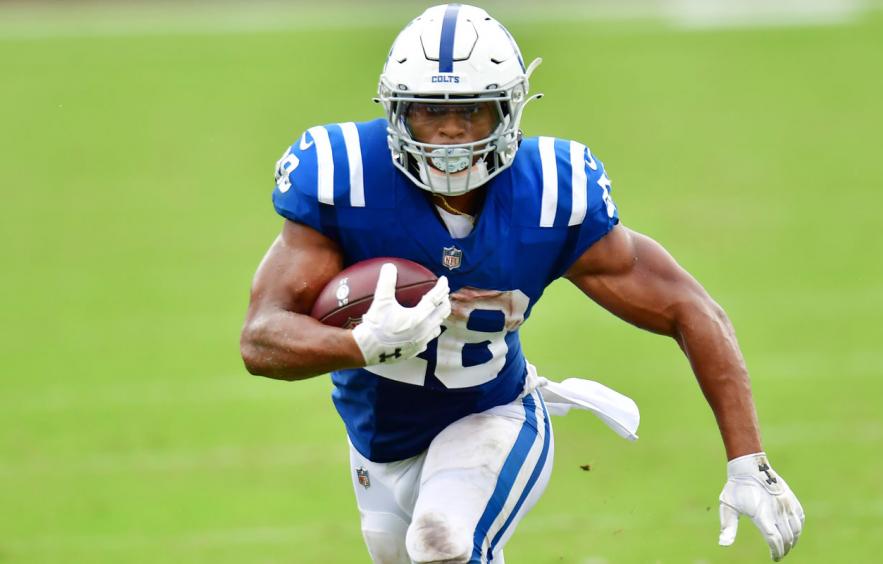 Julio Aguilar/Getty Images
This Week 18 NFL DFS article consists of two parts, the "Core Four" and value stacks. The Core Four are my four favorite plays on the main slate for any game format, regardless of price or projected percent rostered. All four will almost assuredly be in my cash lineup and be an integral part of my GPP core plays (though they probably won't all be in the same GPP lineup).
For the value stacks, I'll be using 4for4's Stack Value Reports to find stacks that can take down a tournament. I like building contrarian stacks around my chalkier core of players because you only have to get one instance correct for it to hit. Though there may be a chalkier player or two within the value stack, I will usually add a piece from the game that makes the stack a bit contrarian.
For example, if we hit on a contrarian quarterback play while having a pass-catcher or two from that same game, the positive correlation of those stacks is technically getting one contrarian play correct despite filling multiple roster slots. I feel this is easier than having a chalkier stack while trying to hit multiple individual low-rostered plays throughout the rest of your lineup. Keep in mind that these are contrarian stacks, so you don't have to use these stacks in a large percentage of lineups to be overweight on the field. They should be used in tandem with a chalkier core of players.
For up-to-the-minute and Sunday morning updates, be sure to join the 4for4 DFS subscription-only Discord channel.
Core Four Plays
NOTE: The week 18 situation is very fluid with many teams not having much to play for. Some teams that are eliminated will turn to their second and third units for evaluation and some will play it as a normal regular-season game. It's important to be alert to news from beat writers and coach interviews indicating plans for playing time. I will adjust this article as news becomes available.
RB
Jonathan Taylor

($10,200 FD/$9,300 DK)

The Colts need to beat the Jaguars to clinch a playoff spot so they'll be playing their starters. In addition, Taylor could be looking at chasing 2,000 yards. He needs 260 yards so it's not something that's well within reach, but if he starts the game with a couple of long runs the Colts may keep him in the game an extra series or two to attempt getting there. The point being, Taylor will be out there and he'll be getting fed. The Jaguars are allowing almost 130 yards per game on the ground to opposing running backs. Taylor has been seeing all the volume recently but hasn't been as supremely efficient as he was during the beginning of the season. He also has been a bit unlucky with touchdowns. With uncertainty looming amongst many of the league's running backs heading into Week 18, locking in Taylor puts the mind at ease.
WR
Cooper Kupp

($10,000 FD/$9,700 DK)

Another extremely expensive stud in the core four? The value presented by teams playing their reserves should alleviate salary cap issues when jamming in Kupp and Taylor. The Rams are in need of a win for the division and the second seed in the NFC. The 49ers also need a win, so it's not like they'll be laying down with the reserve units, so a complete blowout is probably not in the cards. The motivation is there for the Rams and also Kupp individually. Despite downplaying its significance, Kupp needs 12 catches for about 130 yards to break single-season marks previously set by Calvin Johnson. The 49ers have been absolutely smoked by team's top receivers this season and I don't expect that to change with Kupp set to break records and help the Rams lock up the No. 2 seed.
WR
Cyril Grayson

($5,600 FD/$4,400 DK)

We need some value on this slate if we are jamming in studs and Grayson provides that. With Antonio Brown wildin' out and Chris Godwin done for the season, Grayson has become a trusted target of Tom Brady's. Brady found him in the end zone to beat the Jets as time expired last week. He had eight targets in the game and he should approach that number again against the Panthers given that he'll have the whole game to work without Brown playing in front of him. Grayson has put up back-to-back 80+ yard games and he's headed for a third. The one aspect I really like about Grayson is that he isn't a receiver I would expect to sit if the starters are pulled. If the Buccaneers are cooking the Panthers in the second half, maybe Gronk, Brady, and some other veterans take a seat, but Grayson should be out there no matter what.
RB
Devin Singletary

($7,000 FD/$6,000 DK)

This recommendation will probably be the first one to get replaced if some type of supreme value opens up. I know that's not a ringing endorsement of Singletary, but he did impress me last week with the way he ran as well as the snaps he played. He has taken over the lead-back role by a wide margin. The only issue is that Josh Allen has all the goal line touchdown equity. With that said, the Bills should have their way with the Jets in a must-win game. The Bills have the widest range of outcomes during Week 18, from securing the No. 2 seed to falling all the way to the last team in. The Jets are the worst team in the league against the run, allowing 136 yards per game to opposing backs and allowing the most raw fantasy points to running backs this season.
Value Stacks to Target
QB
Kirk Cousins

,

Vikings

($7,200 FD/$6,100DK)

WR

Justin Jefferson

,

Vikings

($8,500 FD/$8,100 DK)

WR

K.J. Osborn

,

Vikings

($6,400 FD/$5,500DK)

WR

Darnell Mooney

,

Bears

($6,300 FD/$5,900 DK)

This stack is going to be pretty unique because this game isn't on anyone's radar as a game that means anything or with teams that have much motivation. However, we've seen in years past that teams often will play their starters if they are eliminated and don't need them for the postseason. This game will also be in the climate-controlled dome in Minnesota while a host of other games has to deal with the elements.

Cousins will return from the COVID list and have his top two targets over the last month in Jefferson and Osborn to sling it to. Dalvin Cook will be active, and he may get a decent bit of rostering in tournaments so this stack is a nice pivot. Jefferson and Osborn have combined for 75% of the air yards and 55% of the targets over the last month. We've already seen the ceiling that Jefferson can hit and Osborn and Cousins provide some value in the stack.

Darnell Mooney is going to play anywhere from 85-95% of the snaps and be peppered with targets from Andy Dalton. Last week he saw 13 targets, and he leads the team over the last four weeks with a 24% share of targets and 34% share of air yards. If this game gets into a back and forth, you're going to need Mooney as he's the volume receiver for the Bears that Dalton will look to in a pace-up atmosphere. He's averaging nearly 10 targets per game since the Bears' bye and it seems as though Dalton has an affinity for him as well.
QB
Josh Allen

,

Bills

($8,800 FD/$8,100DK)

WR

Stefon Diggs

,

Bills

($7,700 FD/$7,800 DK)

WR

Gabriel Davis

,

Bills

($5,200 FD/$4,900DK)

The Bills are still fighting for seeding in this game as they can get up to the second seed or drop all the way to seven, so they'll be playing full throttle against the lowly Jets' defense. We all know about Josh Allen's stranglehold on the usage in this offense. He's going to accrue all the fantasy points through the air and he's also probably their best runner, especially at the goal line. When the game is still in doubt, they trust Allen on QB power or QB sweeps more so than their running backs.

Stefon Diggs has some incentives that he can hit in this game and being that he and Allen are very close, you better believe these incentives have been discussed amongst them. Diggs needs six catches and 231 yards to hit earn himself a big extra payday. At the very least, I think he'll have six catches in this game. Gabriel Davis has been right there with Diggs in air yards share and has been a more dominant end zone threat as of late. They've combined for a 62% air yards share over the last month and also have nearly the same expected touchdown rate of .60. I could see swapping out Davis for Dawson Knox if you are running multiple iterations of Bills' stacks.

It's viable to slot in maybe Keelan Cole or a running back, but I am going to have most of my Bills exposure unstacked because I can see this game getting out of hand and the Jets not contributing to the stack.