NFL Week 18 Lookahead Lines Report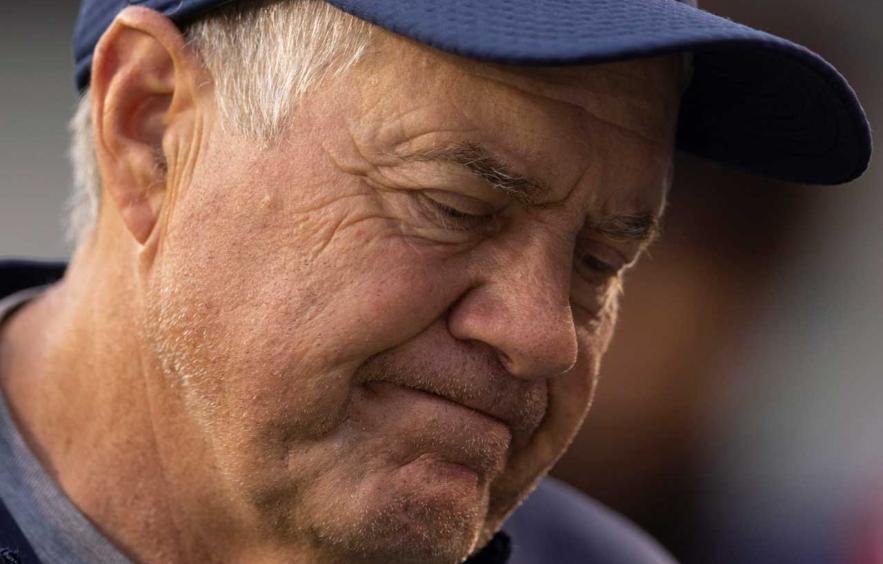 Mitchell Leff/Getty Images
Trying to predict where each game's line is going to re-open isn't complicated, but it's invaluable, though these are unique days.
In a normal year, betting on a side within 48 hours of kick-off is a long-term losing play for 99% of casual bettors. This season, and especially this month, my desire and edge in getting down early are slowly diminishing. I believe the tenants of betting lookahead lines are strong, but in the current climate, you have to be willing to accept the added layer of variance COVID-19 brings.
With that said, I still believe the only way to consistently put yourself in a position to gain positive expected value (+EV) while betting on NFL sides is to beat the closing line. Sportsbooks gradually increase the limits they let bettors get down as the week progresses, which is an indication the book feels they've priced the game correctly. Unless you're waiting later in the week because you're betting five-to-six figures on a side, your +EV increases if you can get down on a number before it's sharpened by the whales.
Each week of the season, I provide a first glance at the upcoming NFL slate through the lens of lookahead lines. This brief lookahead window provides a sneak peek at how teams are valued by bookmakers prior to the start of the week. It's also an opportunity to act before the games are posted and sharpened on Sunday evening after the previous week's games are complete. These lines are a true indicator of how bookmakers value each team, without the influence of the recency bias that comes after watching eight hours of football earlier in the day. Depending on the bookmaker, and bettor for that matter, you may or may not be able to get the type of action down that you'd like, depending on your unit sizing. The key is understanding where the value is on the board in any given week, and that is easier to do once you know what the opening number was.
When I take a position on a lookahead line, I believe the current number will beat the closing line. At times, it ends up being the best of the number, which is ideal. Basically, I'm parlaying my handicap. In essence, if I'm right in my Week 17 evaluation of the team and market, I'm going to have an advantage in predicting where the line movement will come first in Week 18.
For reference, I'll be using the initial odds released by Westgate back in May to show you how the game opened. You can use the game tiles below to find the best number, and the spread listed is based on the home team:

Week 18 Lookahead Lines Takeaways
I'm always on the hunt for scheduling and travel advantages. For the most part, these quirks are already baked into the number, but there are instances each week that aren't accurately accounted for in the market. Week 18 is exclusively divisional matchups, with some mattering more than others. Again, the climate of COVID-19-related news makes me extremely hesitant to take any early action right now, but let's talk through these spots.
Cowboys

@

Eagles

(+3.5)

This is a rare Week 18 spot with clear motivation for both clubs regardless of Week 17's results. The Cowboys are playing for playoff seeding, while the Eagles are still jockeying for a spot in the dance.
Packers

@

Lions

(+11)

The Packers will still need to win this one to stave off the Cowboys, Buccaneers and Rams for the conference's top spot.
Colts

@

Jaguars

(+8.5)

The Jaguars have been playing out the string since September, so they're not any more or less motivated here than they are on a typical Sunday afternoon. The Colts need to secure a playoff spot but could do so in Week 17 with a win against the Raiders.
Football Team @
Giants

(+4)

If the Football Team knocks off the Eagles in Week 17, this one matters. Washington will need this win and some help, but they could backdoor their way into the playoffs.
Bears

@

Vikings

(-6)

For this one to matter, Minnesota needs to win on the road in Green Bay on Sunday night. Otherwise, this is a fancy exhibition game.
Panthers

@

Buccaneers

(-16.5)

We just saw this matchup in Week 16, and it was ugly. The Buccaneers are playing for seeding and still have an outside shot at the conference's top spot, so expect a full effort here.
Patriots

@

Dolphins

(+2.5)

New England will lock up a playoff berth with a win at home against Jacksonville in Week 17, but seeding is still very much up in the air. Miami has a number of avenues open to lock up the AFC's seventh seed, but it gets trickier if they don't win in Tennessee this week.
Saints

@

Falcons

(+3.5)

The Falcons are double-digit dogs in Week 17 against the Bills, and they'll need to win in order to keep their slim playoff hopes alive. The Saints could need this one if the Falcons, Eagles and Vikings lose in Week 17.
Titans

@

Texans

(+10)

The Titans likely want revenge from their embarrassing loss to Houston a few weeks ago, and they need to win out to maintain their spot as the AFC's No. 2 seed.
Steelers

@

Ravens

(-6.5)

Week 17 dictates this game's relevancy. The Steelers need to win out, so this only matters if they knock off the Browns on Monday night, but if the Bengals lose to Kansas City this week and Cleveland in Week 18, the Pittsburgh Steelers are your AFC North champions. Stranger things have happened.
Jets

@

Bills

(-17)

A classic interstate rivalry you're sure to tell your children about. The Bills will be division champs with a Week 17 win against Atlanta, but will likely need to win this for seeding purposes. They can likely do that without four quarters from their starters, though.
Bengals

@

Browns

(-1.5)

The Bengals are currently the No. 3 seed in the AFC, but they're underdogs in both of their remaining games, keeping the door open for all of their AFC North foes.
Chargers

@

Raiders

(+2.5)

The Chargers had a stranglehold on the last playoff spot in the conference heading into last week, but Davis Mills and Rex Burkhead were just too much, and now the Chargers need wins and help over the season's final two weeks.
49ers

@

Rams

(-6.5)

The Rams can lock up the AFC West with a win in Baltimore in Week 17, but they're likely still a full-go here against a 49ers team that seems to have their number of late. Playoff berths are all but assured, but seeding remains in flux for both clubs.
Chiefs

@

Broncos

(+3)

It took a while, but the Chiefs are right back where they always are come the first week of January, atop the AFC staring at a Wild Card bye. The Broncos shut the door on their playoff hopes with the lackluster performance last week in Las Vegas.
Seahawks

@

Cardinals

(-5)

A Week 17 loss in Dallas would make the Cardinals losers of four straight. No one wants to head into the playoffs on a five-game losing streak, so expect the Cardinals' best effort in this one.
---
This article is intended for entertainment purposes and adult users only. Call 1-800-GAMBLER if you have a gambling problem.