Week 10 NFL Pick'em and Survivor Pool Picks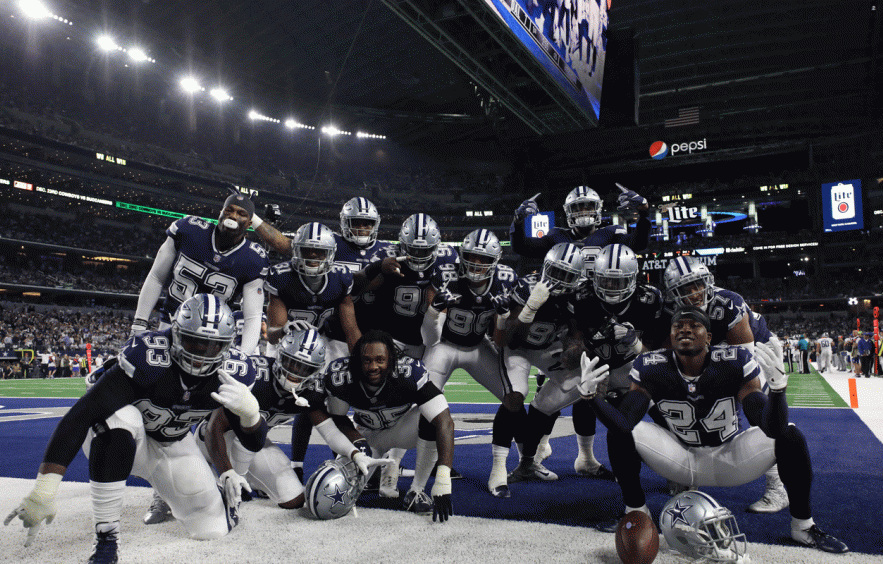 Ronald Martinez/Getty Images
This week we have some huge spreads with a lot of value, as the public may overreact to last week's crazy outcomes. There are four teams off again in Week 10, but we still have plenty to choose from.
With the help of TeamRankings' customizable tools and data, I'll go over the best value picks for Week 10, along with the top suggestions for survivor pools. With this info, you should be able to make smart decisions in order to get back on track or keep you going if you've had a strong start to the season thus far.
---
Editor's Note: TeamRankings subscribers win football pools three times as often as expected, thanks to customized picks designed for your pool's size and rules. No one else does it.
Free Trial | Survivor | Pick'em
---
Week 9 Recap
Well, the streak had to end sometime and it came crashing down like most picks last week. My selections went 2-3 on the week with only Pittsburgh and Miami winning, while the Cowboys, Rams and Raiders all lost their contests.
This brings my season total to 29-16. Onto Week 10, where hopefully we get back on track in both pick'em and survivor formats.
Pick'em Pool Breakdown
Before I get into the picks, note that I'm not suggesting you should make all of the picks listed below. The best Week 10 picks for your NFL pool depend on strategy factors such as your pool's size, rules and prize structure, plus situational factors like your current place in the standings and the number of weeks remaining.
However, these picks do provide some of the best opportunities to differentiate your Week 10 picks from your pool opponents, by taking on only a modest amount of risk, or no additional risk at all.
Favorite Favorites
Buffalo
Bills

@

Jets

The Bills haven't been fantastic of late, but they are in the perfect spot to get right in Week 10. New York is down a few quarterbacks and just doesn't have the talent to topple an angry Buffalo team. This contest features the largest spread of the week at 13 points, with the Bills boasting an implied team total of 30.3, the third-highest of Week 10.

Both Vegas and TeamRankings have the odds of winning at 86% for the Bills, with 97% of the public also on board.
Indianapolis
Colts

vs.

Jaguars

This game has the second-highest spread on the slate set at 10.5, with 81% win odds via both TeamRankings and Vegas. The Colts seem to be putting it all together with a top-five run game and Carson Wentz making it happen through the air.

This should be another lay-up pick, but with 97% of public bettors also rolling with Indy, you'll win or lose with your pool.
Sensibly-Priced Favorite
Dallas
Cowboys

vs.

Falcons

The Cowboys let everyone down in Week 9 but that shouldn't happen again. Dak Prescott is another week healthier and despite the fact this Atlanta team has shown plenty of fight, the Cowboys come out on top in this one.

Dallas is a nine-point favorite, with Vegas odds currently set at 78% to come out victorious. The public is in on the Cowboys 94% of the time, which is high, but not as high as Arizona (98%) and Pittsburgh (97%), who both have similar spreads.
L.A.
Rams

@

49ers

Both of these teams are coming off tough losses, but the Rams should see a bounce back in Week 10. San Francisco has the sixth-most turnovers in the NFL and they'll face a stout Rams defense with the possible addition of Von Miller.

L.A. is a four-point road favorite in this matchup with TeamRankings win odds of 61%. Public pickers are taking the Rams 92% of the time, so there is some value compared to the Ravens and Steelers, which are both at 97% backing.
Value Favorite
New England
Patriots

vs.

Browns

This game is basically a pick'em with the Patriots a one-point favorite. Win odds are only at 55% for New England with the public picking them 48% of the time.

I'm taking Bill Belichick at home. He'll find a way to take the Browns' strength (the run) away and leave it up to a hurt Baker Mayfield to get it done. This could be a close one, but I think the Pats pull it off in the end.

Survivor Picks for Week 10
Win Odds: Top 5 Week 10 Picks
Stating the obvious here, but higher is better when it comes to win odds. Everything else being equal, you want to pick the team with the best likelihood of making it through.
Here are the five safest teams this week, according to the TeamRankings Data Grid model (chances to win in parentheses):
Pick Popularity
Diversifying your survivor picks from the crowd is an advantageous strategy, as the pool winnings can increase significantly if your pick hits and another popular pick loses.
Here are the five most popular survivor picks for Week 10 (referencing Data Grid mentioned earlier):
Future Value
The last piece of the survivor pool puzzle is future value. If you fire off a powerful team in Week 10, you won't be able to use them later.
According to TeamRankings, here are the top five teams in future value entering this week for a 100-entry standard rules pool:
Note: The numbers in parentheses are a proprietary rating of future value found in the TeamRankings Data Grid, which is also impacted by factors such as pool size.
Get Customized Picks For Your Pool: Free Trial | Survivor | Pick'em
TeamRankings has released a book on Survivor Pool Strategy, check out the e-version by clicking here.