Prophet Exchange: The Future of Peer-to-Peer Betting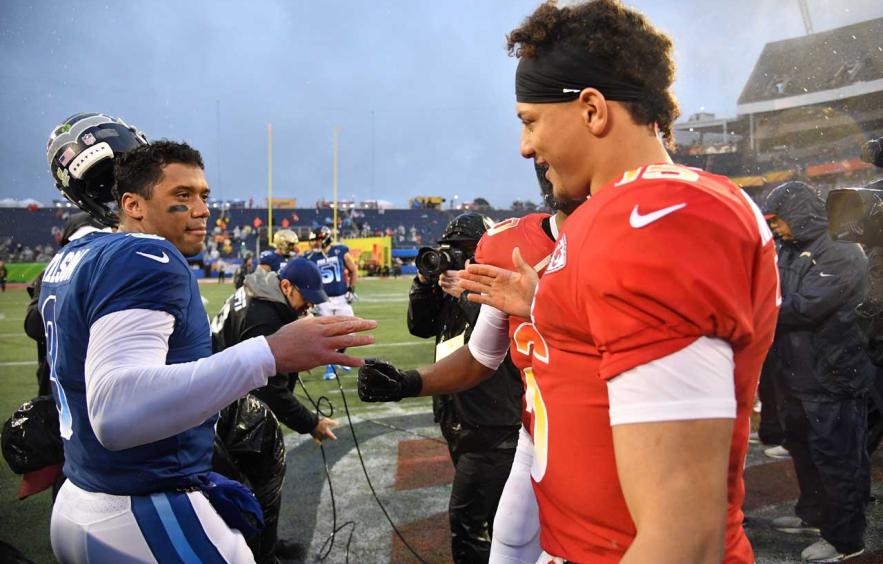 Mark Brown/Getty Images
Sportsbooks are important to bettors and vital if you are looking for a wide variety of betting options like futures and props. A lot of traditional bettors prefer to focus on sides, totals and Moneyline bets. For them, sportsbooks and their vigorish—aka vig or juice—are a necessary evil.
Let's say I open my favorite sportsbook app, and I'm offered odds of -110 to bet on a side. That's an implied probability of 52.4%. The thing about that is, you're betting on a spread or a total that should have an implied probability of 50%, meaning it should be, theoretically, +100 and not -110. Over time, that 2.4% difference adds up. Stretch it out to -115 (53.5%) or -120 (54.55%), which is common in the marketplace, and it's starting to get easier to see why a sportsbook is willing to throw crazy promotions around to get your business, ideally creating a customer for life.
What if you were the oddsmakers, though?
That is where Prophet Exchange comes into play. At its core, Prophet Exchange is a two-way market that facilitates peer-to-peer betting. It eliminates the vig—that 2.4+%—that lines the pockets of every sportsbook every time you place a bet. It allows you to skip the middle man and bet against another person instead of against the sportsbook, allowing the bettor to dictate the odds and price, not the bookmaker.
How Does Prophet Exchange Work?
Let's say you want to bet on this week's AFC Championship game. You, Bettor A, likes the Bengals +7 at +100, so you place that bet on Prophet Exchange for $100. What's different from your typical sportsbook wager is that bet is now on the exchange, but it's not active or official until someone comes along and takes your action. It's what Prophet Exchange refers to as a 'request'. When Bettor B comes along and takes the other side of your request, betting the Chiefs -7 at +100, your bet, or request, is officially live. On Prophet Exchange, you control the market price.
You can post +100 odds on spreads and totals, and even create your own spread or price as you see fit. You can also wager on an already existing request created by someone else on the exchange. If you decide to be the oddsmaker and your request isn't matched by someone else, your wager will lapse. When your wager lapses, your money goes back into your account. No harm, no foul.
You can also take partial action on someone's request at a level that's comfortable for you. For example, you like the Bengals, but someone posts a request on the Chiefs -7.5 at +100, but at $10,000 stakes. If your budget for this play is only $100, and you're interested in the Bengals at +7.5 at +100, you can take $100 of this request, leaving $9,900 left for others to stake.
Another huge appeal of Prophet Exchange is you won't be limited. That's right, no limits! Prophet Exchange doesn't care how good a bettor is because you're not wagering against them like you are when placing bets at a sportsbook. Prophet Exchange makes money by taking a cut of transactions, far less than the 10-20% common at most books, not beating its customers.
Is Prophet Exchange Legal?
Yes, the Prophet Sports Betting Exchange is legal where available. New Jersey will be first to launch, with Indiana not far behind. Prophet Exchange is tied to Caesars' sports betting license in each of these states, and more states should roll out soon after. As part of the initial rollout, a Prophet Exchange promo code should be released with their mobile apps (iOS and Android) and be available via web browser. Currently, Prophet Exchange is running a pre-live promotion called "Exchange The Love" where they will increase the go-live deposit match offer by $25 for every 500 people that pre-register before launch.
---
This article is intended for entertainment purposes and adult users only. Call 1-800-GAMBLER if you have a gambling problem.