Week 7 NFL Pick'em and Survivor Pool Picks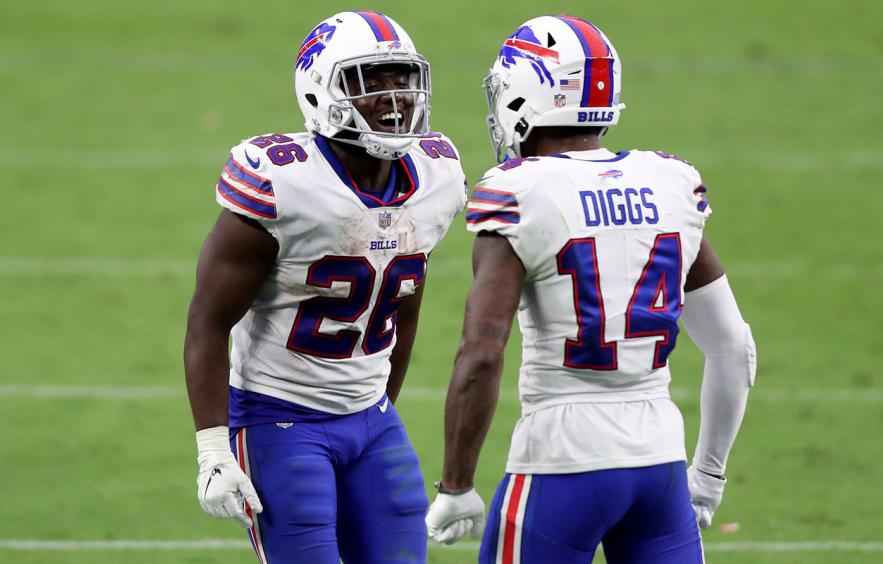 Mathew Stockman/Getty Images
The Week 7 slate has a few big spreads, followed by a bunch settling around field-goal range. Let's see if we can find some value based on what the public has been doing early in the week.
With the help of TeamRankings' customizable tools and data, I'll go over the best value picks for Week 7, along with the top suggestions for survivor pools. With this info, you should be able to make smart decisions in order to get back on track or keep you going if you've had a strong start to the season thus far.
---
Editor's Note: Try TeamRankings with a Week 7 free trial.
---
Week 6 Recap
My picks went 3-1 last week, with Miami, Baltimore and Pittsburgh securing their matchups. The Rams were a letdown, losing 24-16 to the 49ers in Santa Clara.
Through six weeks, my picks in this column are 18-8 overall—with three of those losses coming the first week.
Pick'em Pool Breakdown
Before I get into the picks, note I'm not suggesting you should make all of the picks listed below. The best Week 7 picks for your NFL pool depend on strategy factors such as your pool's size, rules and prize structure, plus situational factors like your current place in the standings and number of weeks remaining.
As usual, these picks are sorted according to where they sit on the risk/reward spectrum. I try to provide some of the best opportunities to differentiate your Week 7 picks from your pool opponents, by taking on only a modest amount of risk, or no additional risk at all.
Favorite Favorites
Buffalo
Bills

@ New York

Jets

The Jets are bad. That's probably all that needs to be written in this portion of the column, but I will go on. Buffalo is coming off a tough loss to the Chiefs, and this is the perfect get-right spot for this team to return to what they do best.

This game has the highest win odds in Week 7, with both Vegas and TeamRankings showing 86% for the Bills. The public is also on Buffalo at 97%, so you'll win or lose with most people in your pool.
Los Angeles
Chargers

vs.

Jaguars

I know the Jaguars were a popular team to latch on to this season with Minshew Magic and all, but they just aren't very good. This team historically doesn't play well on the West Coast, even when chock-full of talent, and they head to L.A. to face a rested Chargers team with some of their previously injured weapons now healthy and back in uniform.

The Chargers are favored by just over a touchdown in this contest, boasting 72% win odds via TeamRankings. The public is behind the Chargers at the fourth-highest rate this week (95%), so they will also be a popular play.
Sensibly Priced Favorite
Tampa Bay
Buccaneers

@

Raiders

Las Vegas is coming off a bye and the Bucs are riding high after they put a beatdown on the Green Bay Packers. Tampa Bay seems to be getting better as the weeks go on, and are finding success on both sides of the ball. They're a 2.5-point road favorite in this tilt with 59% odds to take it down. With 39% of the public backing the Raiders, there's some value in taking the favored Bucs this week.

Also, betting against Rob Gronkowski in his natural habitat may not be the best decision, unless he hits every club in town the night before with his whole offense.
Value Favorite
Pittsburgh
Steelers

@ Tennesee

Titans

This is a re-scheduled game due to COVID and gives us a battle of two undefeated AFC teams. The Titans are playing well on offense but lost one of their best offensive linemen, Taylor Lewan, to a knee injury, while the Steelers defense is stout and has the potential to slow them down. Also, Tennessee's defense is not great, in fact, they posted negative fantasy points last week against Houston, killing many fantasy teams.

The Steelers are a 1.5-point favorite in this one, with 52% win odds by both Vegas and TeamRankings, while only 46% of the public is backing them, with 54% on the Titans.
Survivor Picks for Week 7
Win Odds: Top 5 Week 7 Picks
Stating the obvious here, but higher is better when it comes to win odds. Everything else being equal, you want to pick the team with the best likelihood of making it through.
Here are the five safest teams this week, according to the TeamRankings Data Grid model (chances to win in parentheses):
Pick Popularity
Diversifying your survivor picks from the crowd is an advantageous strategy, as the pool winnings can increase significantly if your pick hits and another popular pick loses.
Here are the five most popular survivor picks for Week 7 (referencing Data Grid mentioned earlier):
Future Value
The last piece of the survivor pool puzzle is future value. If you fire off a powerful team in Week 7, you won't be able to use them later.
According to TeamRankings, here are the top five teams in future value entering this week for a 100-entry standard rules pool:
Note: The numbers in parentheses are a proprietary rating of future value found in the TeamRankings Data Grid, which is also impacted by factors such as pool size.