Gearing Up for the Fantasy Playoffs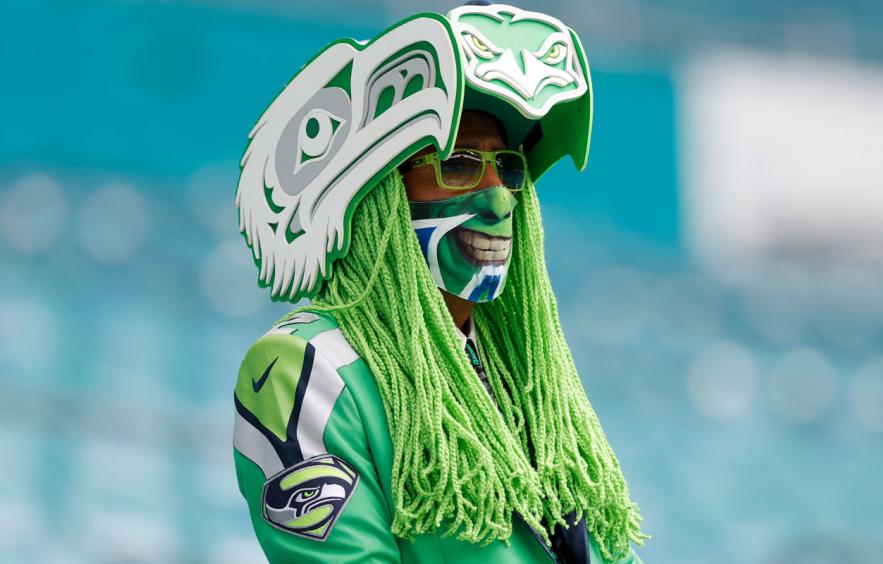 Michael Reaves/Getty Images
The trade deadline has come and gone in Yahoo! leagues and now you're on your own to procure the best possible roster heading down the final stretch towards the fantasy postseason. I've been told ESPN's trade deadline is not until Week 12, so I'll address a final stab at swapping players a bit further into this piece.
Week 11 is not the time to get complacent and ride solely with the team that got you here, unless of course it's stacked with studs and somehow you escaped any injury issues through the first 10 weeks of the season (which, without actual data or evidence, I deem pretty darn near impossible).
Below you'll find a few suggestions that could help in your quest for a championship this season because that's what this is all about, right? And we can't forget the money, prizes and bragging rights that come along with that title.
Final Push to Trade for Studs
Depth has been essential at getting your team through both the bye week gauntlet and the insane amount of injuries this season. After Week 11, we get a free space with no byes, and then there's just one week of rested teams remaining. After that, it's all hands on deck for the fantasy playoffs.
With those pesky byes almost out of the way, your focus should be on procuring the strongest roster possible. Target the teams in the lower third of your league, as they may be frustrated with their team's performance but could think they are just a piece or two away from contending. These teams may have a stud or two who could benefit you, but not necessarily have the depth of your roster. So a deal where they get two or three starters, and you upgrade your starting lineup with a stud makes sense for both parties.
---
Editor's Note: Read Alex Gelhar's weekly trade advice column for more specific trade ideas.
---
Managers at the top are obviously less likely to part with an elite player this time of year, so dealing with a team on the fringe of success may seem counterintuitive, but you want the best roster moving forward, without worrying about bettering any other rosters.
4for4's rest of season rankings and trade evaluator tool are solid resources to utilize when consolidating depth. It's very possible your league mates are holding on to name value or relying on recency bias when they evaluate players, so consulting these tools allows you to see trades in a more educated, unbiased way as you prepare for the fantasy playoffs.
Look at Playoff Matchups
Glancing ahead to a player's matchups during Weeks 14, 15 and 16 is another way to gain an edge over your potential opponents. Our Hot Spot tool lays it out in a color-coded, easy-to-read format, and you can filter it by specific players or the teams as a whole.
While someone like Matt Ryan has been a decent quarterback for fantasy purposes and he's gotten you this far, we see in Weeks 15 and 16 he faces the Buccaneers and Chiefs, who rank eighth and ninth, respectively, in QB aFPA—schedule-adjusted fantasy points allowed to the quarterback position—in 2020.
In a single-elimination playoff format, playing the matchups can be a difference-maker in whether you move on, win it all, or go home empty-handed and are forced to stew for another offseason on how close you were at the ultimate victory.
While matchups are a wonderful way to gain an advantage, they aren't everything. Looking at Vegas odds, along with the location of contests a la DFS, can also be useful in predicting how players will perform in those final weeks. For example, we see the Saints are at home in Weeks 15 and 16, and New Orleans has historically put up an obscene amount of points at home during the latter part of the NFL season.
Checking out which teams play where and how those teams have scored in their contests this season could also provide a leg up on your competition come playoff time.
Round Out Your Bench
Similar to the regular season, you want to fill your bench with players from positions with more starters like wide receiver and running back. Streaming tight ends, kickers, defenses and quarterbacks are still optimal strategies, as opposed to carrying extra players from those onesie positions into the fantasy playoffs.
Focus on players with the potential to be difference makers, as in they're one injury away from being a fantasy starter at their position, or emerging in an offense with an easy schedule down the stretch. Tony Pollard, Michael Pittman or even Jamaal Williams (who faces the 32nd, 28th and 29th defense in aFPA in Weeks 14, 15 and 16) come to mind.
Bottom Line
This season has been one for the record books and congrats to all of us for making it this far, considering we weren't even sure there would be an NFL season in 2020.
As we enter Week 11, fantasy managers need to get prepared for what's ahead by doing everything they can to secure the best possible roster moving forward. If you can still trade, throw some offers out there and see what flies, otherwise use the strategies above to put yourself in the best possible spot to hoist that elusive championship trophy in 2020.