6 Draft-Worthy Fantasy Players With Injury Concerns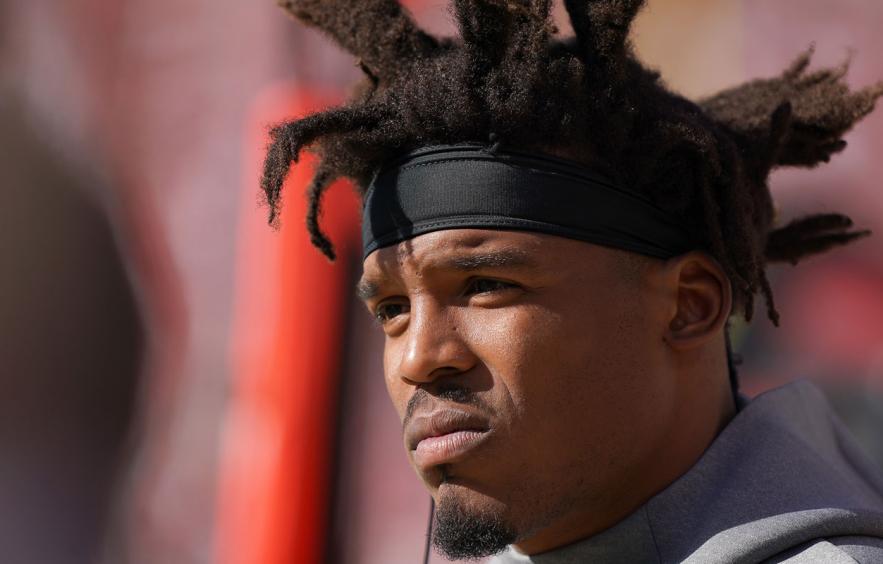 Thearon W. Henderson/Getty Images
To say we are experiencing the strangest time in sports history would probably be the understatement of the year. I am happy to be back for another year with the best fantasy football team put together and in this article, we are going to cover some injuries that need to be considered as you start to get your draft board ready. Even with the uncertainty around the season and all that is going to happen leading up to it, coming into this season unprepared due to COVID is a poor excuse!
Create or join a 2020 Yahoo Fantasy Football League for free today
While injuries are nothing new in the football world, this season could be more unique in that there has been significantly less football based activity, as well as players basically on their own over the past few months to train and maintain their fitness. Soft tissue injuries are to be expected, probably more so than in years past due to what we just discussed but we want to cover some injuries to players that are going to require some more attention as the season draws closer.
Quarterbacks
Cam Newton

,

Patriots

Injury: Lisfranc Surgery

Cam has made this list more times than we'd like to admit. His ability to stay healthy over the last few years has definitely been a concern but he's starting with a clean slate in New England where they'll try and revive his career. Healthwise, Newton looks to be completely recovered from both the shoulder surgery he had two years ago in addition to the Lisfranc surgery he had this past year. I'd say he's a prime candidate for bouncing back given his health doesn't fail him. Newton's style of play does make him a little more susceptible to having things pop up during the season, but he seems more motivated than ever to prove all his doubters wrong.
Tua Tagovailoa

,

Dolphins

Injury: Hip Dislocation/Fracture

Tua's hip injury is not a common injury you see in football. Yes, there have been instances of hip fractures and dislocations (Dennis Pitta comes to mind), but the type of hip fracture suffered is usually seen in bad motor vehicle accidents. Bo Jackson sustained the same type of injury as Tua, but the difference is the advances in medicine and identifying these types of injuries before they become more complicated and problematic. He's passed his physical and is able to practice without limitations, although he will continue to be brought along slowly to not risk aggravating the hip. It seems as if it's only a matter of time before Tua sees snaps under center. Reports have been nothing but positive about his mobility and the rookie looks to be trending in the right direction. I'm not sure you take a risk in a standard 1-QB league, but in a Superflex format, he could pay dividends to your team down the road.
Ben Roethlisberger

,

Steelers

Injury: Forearm Flexor Reconstruction

Big Ben has been back to throwing with minimal issues over the past few weeks. Some reports out of training camp have seen him altering how he's throwing the deep ball. While it's not something to be overly concerned about, it's something to keep an eye on. No quarterback that I am aware of has ever had this type of surgery so it will be interesting to see how effective he'll be this year. As players age, the recovery timetable does get longer in most cases, so hopefully, he'll continue to progress and feel more confident in his ability to make all the necessary throws. The deep ball is the one thing I'd keep an eye on as training camp progresses to ensure he's able to drive the ball downfield and feel confident doing so.
Matthew Stafford

,

Lions

Injury: Low Back Fractures

Stafford appears to be healthy and over the low back fractures he sustained last year during the regular season. He's had enough time to rehab and regain his durability in his low back for this upcoming year that it shouldn't post too much of a problem. Low back issues can be tricky in that there is always a chance he suddenly moves to maneuver the field or take a hit, but fantasy owners should feel pretty confident in getting a fully healthy Stafford on their roster if they choose to grab him for 2020.
Wide Receivers
Marquise Brown

,

Ravens

Injury: Screw Removal From Foot

Brown had Lisfranc surgery before being drafted by the Ravens. This past February, Brown had a screw removed from his surgical foot in hopes to regain the speed and explosiveness that he was lacking due to the foot not being 100% last year. I'm not overly concerned about this type of surgery. It's fairly common for athletes to have hardware removed from an area as sometimes the hardware can actually be the source of irritation. Also, throw in the fact that the foot doesn't have a ton of support or padding and you can see why Brown may have struggled to return to form last year. There have been questions about Brown's frame and whether or not he can hold up to the 16 game NFL season, but it is hard to deny his upside. Reports out of camp so far are really positive and that should only continue to be the case as we get closer to the season.
Jarvis Landry

,

Browns

Injury: Hip Labral Repair

Landry was activated off the PUP list at the beginning of the month which puts him in line to hopefully be ready for the start of the year. Hip labral repairs can be tricky as fatigue and lingering soreness play a factor if returning to activity too quickly, so be sure to check on his status as we go on.