IDP Waiver Wire: Week 17 Pickups and Matchup Plays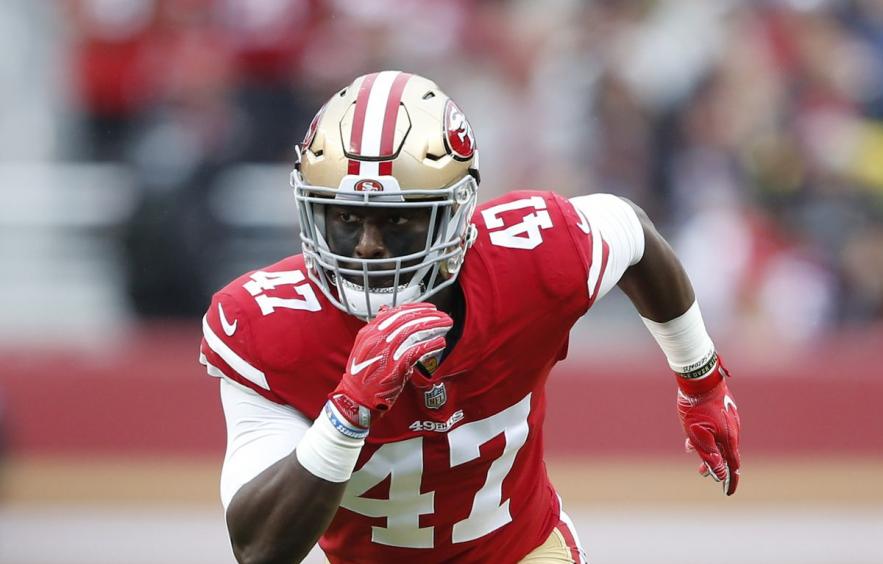 Well, Week 17 is here. The final week of the NFL's regular season, and for some of you, the end of your fantasy season. Week 17 can be tricky, as sometimes, it can be viewed as the regular season's version of Week 4 of the preseason. Teams have playoff spots sewn up, and don't want to risk injury heading into the postseason. Luckily, we have several teams vying for spots and seeding. You can take a look at Jen Eakin's article to get an idea of who'll be playing and resting. With waivers running on Wednesdays, I wanted to get a jump on the guys to target for the week. If you are in your championship game, good luck and bring home the title!! I hope everyone has a safe and Happy New Year.
Week 17 IDP Waiver Wire Pickups
Defensive Line
Henry Anderson, DE, New York Jets (73 snaps/80 percent)
Anderson doesn't appear to be a fluke, and could be a streamer in deeper leagues this week. Over the last three weeks, Anderson has generated a 14.2 percent pressure rate and it's led to 4.5 sacks. He'll contribute a safe amount of tackles to give him a solid floor, so he's worth adding in balanced/big-play leagues this week.
Larry Ogunjobi, DT, Cleveland Browns (36 snaps/77 percent)
Ogunjobi's breakout season has been as advertised. Playing alongside Myles Garrett has opened holes and is giving him single-coverage on opposing offensive lines, while they focus on Garrett. He recorded a sack against the Bengals last week and has a favorable matchup if he can get lined up over Matt Skura on most of his pass rush snaps.
Jonathan Allen, DT/DE, Washington Redskins (40 snaps/71 percent)
Allen continues to be a surprise on the Redskins' interior line. Allen has recorded sacks in consecutive games and produced an 11.1 percent pressure rate over the span. Overall, he's producing a 7.7 percent pressure rate, but has converted 24 percent of his pressures into sacks. He's shaping up to be a solid DL2/3 against the Eagles, especially if he can get lined up on Stefen Wisniewski, who has been below average in pass protection this season.
Linebacker
Elijah Lee, ILB, San Francisco 49'ers (64 snaps/100 percent)
Once again, Lee appeared in 100 percent of the snaps and finished with elite stats against the Bears. When the clock hit 0:00, Lee finished with 12 tackles (11 solo) and an 18.8 percent tackle rate. Sure, the 49'ers are done, but he's the type of player the 49'ers are looking at to complement Fred Warner next season, so he's getting an audition. Over the last two games, Lee has registered 10 or more tackles and could be a sneaky streamer if you need to replace a starter who could be resting.
Tae Davis, ILB, New York Giants (67 snaps/100 percent)
With the Giants eliminated from the playoffs, and Alec Ogletree battling a concussion, Davis got some extended run at ILB. He ended up as the three-down LB, while BJ Goodson appeared in 82 percent of the snaps. Davis had an efficient day, registering seven tackles and a sack, resulting in a 10.4 percent tackle rate. The Giants have no reason to rush Ogletree back, and if he misses this week, Davis is the LB to own.
Eric Wilson, ILB, Minnesota Vikings (72 snaps/96 percent)
If you're an Eric Kendricks owner, you'll want to grab Wilson. Kendricks is dealing with a hamstring injury that forced him out in Week 16. Wilson appeared in 72 of the 75 defensive snaps last week and notched seven tackles, while recording a sack and three TFL. He seemed to be everywhere the ball was going. If Kendricks misses this week, Wilson is the LB to pick up from the wire heading into the final week of the season.
Defensive Back
Josh Jones, SS, Green Bay Packers (60 snaps/100 percent)
Well, this is the Josh Jones I was hoping for when I pegged him as a breakout during the offseason, it just came a bit late. However, he's getting the snaps and has produced at the right time. This isn't the first time he's made the wire list. Since Week 14, he's notched 24 tackles over those last three games. He should continue to get the usage at strong safety, so he's looking like a solid plug-and-play DB3.
Ha Ha Clinton-Dix, SS, Washington Redskins (56 snaps/100 percent)
In what can only be described as a shocking move, the Redskins released DJ Swearinger on Monday, so that leaves HHCD as the safety to do most of the heavy lifting in Week 17. Clinton finished with eight tackles against Tennessee and has recorded 27 tackles over the last four weeks. Without Swearinger, he could be in line to capitalize on more opportunities.
Tarvarius Moore, CB, San Francisco 49'ers (64 snaps/100 percent)
Going back to the Bay Area, Moore has recorded double-digit fantasy points in two straight games and has a favorable matchup against the Rams this week. He's seen increased snap usage, which has led to IDP production. Over his last 131 snaps, he's recorded 14 tackles/1 FF/2 defended passes.
Week 17 IDP Matchup Plays
Defensive Line
Chris Jones, DE, Kansas City Chiefs vs. Kolton Miller, Oakland Raiders
The Chiefs should be highly motivated to win this game. With a win, they secure the top-seed and the coveted home-field advantage throughout the playoffs. Jones should lead the way for the defense and should be in your lineup. He should find himself matched up on Miller or Kelechi Osemele for most of his rush snaps. They've combined to allow 17 sacks and 77 QB pressures. Jones is generating a 14.3 percent pressure rate and is converting 22 percent of his pressures into sacks. Jones is shaping up to be a DL1 this week.
Danielle Hunter, DE, Minnesota Vikings, vs. Bobby Massie, Chicago Bears
Hunter recorded five tackles in their first go around, but looking at that game, Hunter was a beast, although he didn't register a sack, he generated a 21 percent pressure rate and was in the offensive backfield consistently. He should be able to take advantage of Massie this week and the Vikings need a win to get the wild card.
Denico Autry, DT, Indianapolis Colts vs. Josh Kline, Tennessee Titans
Colts win, and they're in the playoffs. Luckily, Indy's defense is playing some of their best football and could be facing a third-string QB. Autry had his sack-streak broken last week, but has a favorable matchup heading into Week 17. Autry is generating an 11 percent pressure rate and he should find himself matched up on Kline, who's been responsible for four sacks and 37 total QB pressures. Autry notched a sack in their first tilt in Week 11.
Yannick Ngakoue, DE, Jacksonville Jaguars vs. Julie'N Davenport, Houston Texans
Ngakoue has personal motivation this week, as a big game elevates him to the double-digit sack plateau. He has a good matchup to produce this week, as well. Ngakoue is generating a 12.6 percent pressure rate this season, so he's getting into the backfield. Davenport has been responsible for 10 sacks and 63 QB pressures.
Linebacker
Joe Schobert, ILB, Cleveland Browns vs. Baltimore Ravens
Schobert has been the defensive captain for Cleveland's defense and they'll be motivated in this AFC rivalry game to keep the Ravens out of the playoffs. Schobert has his own incentive to reach the 100-tackle mark, despite missing three games. He's producing an 11.1 percent tackle rate and the Ravens are allowing the third most points and 17 solo tackles/gm to the LB position.
Cory Littleton, ILB, Los Angeles Rams vs. San Francisco 49'ers
Littleton has probably carried your IDP squad and I think you can fire him up with confidence this week against the 49'ers. The third-year LB is generating a 13.1 percent tackle rate and faces a 49'er offense that's allowing 15 solo tackles/gm to the LB position. Littleton racked up 10 tackles and two sacks in their first go around in Week 7.
Jordan Hicks, ILB, Philadelphia Eagles vs. Washington Redskins
Hicks missed the first tilt with Washington, however, he's back after missing four games. The Eagles are fighting to get into the playoffs, so a win is mandatory. Hicks appeared to be eased in last week, playing just 66 percent of the snaps, but I see him playing every down this week. Hicks is efficient with his snaps, producing a 12.9 percent tackle rate and the Redskins are giving up 20 total tackles and nearly a sack per game to the LB position.
Roquan Smith, ILB, Chicago Bears vs. Minnesota Vikings
The Bears can finish no worse than the third seed, but they have the opportunity to keep their division rival out of the playoffs entirely. The rookie has been as advertised, and since Week 9, has recorded seven games of 15 or more fantasy points including four games of 19 or more. He's producing a 13.9 tackle rate and should be busy against Dalvin Cook or Kyle Rudolph.
Defensive Back
Ha Ha Clinton-Dix, SS, Washington Redskins vs. Philadelphia Eagles
It's all about opportunities and HHCD will get the usage and opportunities against the Eagles - especially with DJ Swearinger out of the picture. The Redskins have a chance to knock their division rival out of the playoff hunt. He played 24 snaps up near the line of scrimmage last week and could see similar usage this week. The Eagles are giving up the eighth-most points to the DB position and 12 solo tackles/gm to the safety position.
Kevin Byard, FS, Tennessee Titans vs. Indianapolis Colts
The Titans are fighting for the last spot with the Colts. In their first matchup, Byard went for eight tackles, so he does provide a decent floor. His big play production has been on the rise over the last four weeks - producing two sacks and two INTs over the last three weeks. Byard has played 95 snaps up near the line of scrimmage, which will help his tackle upside. The Colts are sixth in points allowed to the DB position and safeties are averaging 12 solo tackles and nearly two defended passes per game.
Marshon Lattimore, CB, New Orleans Saints vs. Carolina Panthers
We'll have to see who of the starters rest heading into the week. The entire New Orleans secondary is in a good spot against Carolina and their "starter", Kyle Allen. If Lattimore gets his normal usage, he has upside for some big plays against a third-string QB. The Panthers could even rest their normal starters, including Christian McCaffery. Even before the myriad of QB injuries in Carolina, they were allowing 19 solo tackles and nearly an INT per game to the CB position.
Shawn Williams, SS, Cincinnati Bengals vs. Pittsburgh Steelers
The Bengals don't have much to play for, however, they can play spoiler to Pittsburgh and knock them out of the playoffs if they happen to win. Since the bye week, Williams has recorded seven straight games of double-digit fantasy points and is generating an efficient 12.1 percent tackle rate. He's playing the majority of his snaps in the box, and that should continue with Vontaze Burfict dealing with an injury. The Steelers are allowing the most points to the DB position.