Finding Draft-Day Value by Comparing MFL's Sharp ADP to ESPN's ADP Imagine you are an NFL scout. As you're getting your draft board ready for the big night that will make or break your franchise's future, you have a database of information at your disposal that tells you where every team in the league would draft every prospect. It would be a cheat code.
That's exactly what we have at our disposal in fantasy football. Average Draft Position (ADP) tells us exactly where the majority of "scouts" select each player. ADP is critical to savvy fantasy drafters. It is the key to finding value but also recognizing overpriced talent when compared and contrasted to your trusted rankings.
That's exactly one of the staples I wrote about in our tutorial on finding sleepers. ADP is critical to finding sleepers. When you use ADP in conjunction with rankings that are tailored to match your specific league's scoring system, value players to target become apparent. The flip side of that is also true. Savvy owners must use that same ADP-rankings junction to find players to avoid in fantasy drafts.
4for4's Multi-Site ADP Tool takes that valuable information to the next level. Subscribers can find it under the Tools tab on 4for4.com, then under "Draft Day". What makes this tool so unique is that it organizes ADP data from each major fantasy football outlet (ESPN, Yahoo!, NFL.com, CBS, and MFL) but also the composite of all five into one easy-to-read table. It then breaks down the ADP of each player for both 10- and 12-team leagues.
In this series, we will study the differences between My Fantasy League ADP data with each of the four other major ADP sources. What makes this series poignant is drafters in MFL leagues have a vested interest, with teams in each league/draft always requiring an entry fee, compared to the other four ADP sources who compile ADP data from a large number of mock drafts on their sites.
This can tell us which players may be drafted sooner or later when it comes time for you to draft for real in your leagues. It also illustrates why ADP varies from site to site: because when you source ADP data from mock drafts, there is an inherent bias towards that site's own rankings, which populates the default list of players. Are you looking at rankings inside your fantasy league's draft application that are for standard scoring when your league has some form of PPR?
Compare that to MFL, which sources its list of players in drafts from real ADP of previous MFL drafts. Is that perfect? No, because it's a compilation of opinions of drafters; however, at least those drafters are using various sources for rankings that are more tailored to the scoring format of that particular league. And again, those MFL drafters tend to care more than those in a mock draft on ESPN, NFL.com, Yahoo!, or CBS.
In the end, this will allow you to use the 4for4 Multi-Site ADP Tool to get a better sense of where other teams in your league are drafting players, allowing you to get the jump on those you are targeting or knowing to pass on other players.
ESPN Average Draft Position Data
ESPN's mock drafts have evolved to include more variety: both standard and PPR, multiple league sizes, and snake versus auction. However, its rankings list in each real/mock draft is the same, regardless of whether it is a standard or PPR mock draft. Therefore, the ADP is being sourced from draft picks deriving from ESPN's standard league rankings, even though the site also offers PPR rankings.
Comparing ESPN ADP to MFL ADP, which is derived from picks from sharp managers in MFL's PPR scoring format, can shed light on which players in ESPN leagues are not being properly evaluated in PPR scoring. Using 4for4 Multi-Site ADP tool makes this as simple as one click of the mouse.
Let's take a look at which players in ESPN drafts have more than a round ADP difference in early rounds when compared to MFL ADP, with a couple additions for early first round contrasts.
Rounds 1-3: MFL vs. ESPN ADP
WR
A.J. Green

(MFL 5 vs. ESPN 13)

Right out of the gates, we have a big difference on where an elite WR is being drafted, with savvy PPR drafters in MFL taking Green in the middle of the first round but dropping towards the 1/2 turn on ESPN. 4for4 agrees with the MFL ADP on Green, as the elite WRs this year are projected to score more than our #1 ranked PPR RB. Even in standard leagues, we have Green ranked slightly higher among WRs than ESPN.
RB
Adrian Peterson

(MFL 13 vs. ESPN 4)

Whereas MFL is higher on Green than ESPN, ESPN is higher on Peterson than MFL. This is a product of Peterson being ranked as ESPN's #1 RB in standard leagues. That ranking in ESPN draft room lists has led to drafters choosing him over other backs that may be more deserving. 4for4 does not think that Peterson should be the first RB off the board. Many 4for4 writers this offseason have also written against the strategy of taking a RB early in the first round over a WR, regardless of scoring format. In MFL, Peterson has dipped into the 2nd round in some drafts and is the fifth RB being selected in this PPR format.
WR
Keenan Allen

(MFL 15 vs. ESPN 34)

Allen is the 15th WR off the board in ESPN drafts compared to the 9th WR off the board in MFL drafts. Behold the difference between a standard rankings list in the draft room and PPR drafters seeing a guy who was on pace for 134 receptions before injury last year. ESPN drafters are a little low compared to where 4for4 has Allen, even in our standard rankings. Once again, MFL drafters are right in line with 4for4's ranking for Allen in PPR leagues (we promise MFL drafts aren't just made up of 4for4 employees).
WR
Mike Evans

(MFL 18 vs. ESPN 28)

Evans is being drafted as the 12th WR off the board in ESPN drafts. Even in standard leagues, that's too low by our projections, creating an opportunity for some standard league upside for ESPN drafters who like Evans. In MFL drafts, Evans is being drafted very close to our PPR WR rankings.
RB
Devonta Freeman

(MFL 20 vs. ESPN 12)

This is an interesting one, because you would think MFL drafters would be higher on Freeman than ESPN leagues, since MFL is PPR and Freeman was third among RBs with 73 receptions. Clearly, MFL drafters are downgrading Freeman due to offseason reports that Tevin Coleman will be more involved in the Falcons offense. 4for4 has Freeman slightly higher in PPR among RBs than where MFL is drafting him. However, ESPN standard drafters should probably pass on Freeman based on his ADP there as the sixth RB selected, which is significantly higher than 4for4's standard ranking for Freeman.
WR
Brandin Cooks

(MFL 21 vs. ESPN 31)

Reports are that Cooks has a floor this year of 1,200 yards, but 4for4 believes those reports are exaggerated. That's because the Saints haven't had a 1,200-yard receiver since 2007. Cooks is the 14th WR drafted in ESPN drafts and 12th WR taken in MFL drafts. 4for4 agrees more with ESPN drafters in this case than MFL, regardless of standard or PPR.
WR
T.Y. Hilton

(MFL 24 vs. ESPN 36)

One format could cost you a 2nd-round pick for Hilton and in another he is dropping into the 4th round in many drafts. 4for4 is higher on Hilton than ESPN and many other rankings in PPR, as a potential WR1, like he was in 2014. That also applies to standard leagues, presenting solid value for those getting Hilton as their third or fourth pick as a WR2 in ESPN drafts.
WR
Jarvis Landry

(MFL 29 vs. ESPN 45)

Once again, PPR drafters in MFL leagues value the 110-reception receiver from 2015 more than ESPN drafters using standard rankings in the draft room. If you are in an ESPN PPR league, Landry should definitely be on your radar in the 4th round.
WR
Randall Cobb

(MFL 30 vs. ESPN 48)

At this point, you notice WR2 candidates dropping to 4th-5th round territory in favor of RBs. That has not been the case in MFLs, where there is not only PPR scoring, but also a 3WR starting lineup. That provides opportunity for ESPN PPR drafters to draft three top-20 wide receivers in the first four rounds. Cobb is included in that discussion.
WR
Golden Tate

(MFL 31 vs. ESPN 56)

Tate dropping into the 5th round of ESPN drafts shows he simply is not being valued enough there. We see him as a solid WR2 in both formats with Calvin Johnson gone (along with his 150 targets).
RB
Doug Martin

(MFL 33 vs. ESPN 18)

Noticing a pattern here? RBs being valued higher than WRs on ESPN versus MFL. Where Martin is being drafted in MFL leagues is pretty close to where we have him ranked in PPR. In fact, our standard ranking is also tight with where ESPN drafters are taking him among RBs, giving standard league drafters there the chance to get an RB1 in the 2nd round.
WR
Jeremy Maclin

(MFL 34 vs. ESPN 49)

Like Tate, behold a top-20 WR, regardless of scoring format, that is dropping into the 5th round of ESPN leagues. As this article goes on, we're finding that if your draft at ESPN, you are going to have a great opportunity to get three top-25 WRs fairly easily, so long as you don't mind drafting just one RB in the first four rounds.
Rounds 4-9: MFL vs. ESPN ADP
Let's take a look now at the middle rounds and players who have a contrast in ADP of larger than two rounds between MFL and ESPN drafts.
WR
Donte Moncrief

(MFL 39 vs. ESPN 68)

Moncrief is absolutely a breakout candidate to us in 2016 with a healthy Andrew Luck back in the fold, considering Moncrief scored in five of Luck's seven games. You don't see that value built into his price in MFL drafts, but you certainly see the value in his ESPN ADP, regardless of scoring format.
Top-3 Quarterbacks
Simply put, MFL drafters do not take quarterbacks before the 4th round, but that is not the case in ESPN drafts, where Cam Newton and Aaron Rodgers have a 2nd-round price tag and Russell Wilson costs a 3rd-rounder. 4for4 has stressed how deep QB is -- it is not in your best interest to draft a quarterback in the 2nd or 3rd round (or in the 1st, which is still happening in many leagues).
WR
Jordan Matthews

(MFL 47 vs. ESPN 77)
WR
Tyler Lockett

(MFL 59 vs. ESPN 89)
WR
Marvin Jones

(MFL 68 vs. ESPN 94)

As we began to see with 5th-round WRs above like Tate and Maclin, WR2 and WR3 candidates are getting pushed very far down in ESPN ADP due to drafters favoring RBs and QBs in those rounds, and even TEs in some cases. That creates value for the three names here. Matthews is not worth his MFL ADP according to our rankings, but 30 picks later on ESPN? Sure. Lockett and Jones are similar top-40 WRs: breakout candidates who have justifiable ADPs on ESPN, especially in PPR leagues, but receivers who it will be difficult to get a solid return on investment at their current MFL ADP.
RB
Duke Johnson

(MFL 50 vs. ESPN 83)
RB
Danny Woodhead

(MFL 56 vs. ESPN 84)
RB
Giovani Bernard

(MFL 57 vs. ESPN 90)
RB
Jonathan Stewart

(MFL 77 vs. ESPN 39)

Which one of these is not like the other? If you answered Stewart, you are correct. The other three are pass-catching backs who are very much knocked down the totem poll in ESPN drafts -- and wrongfully so. Danny Woodhead was the RB3(!) in PPR leagues in 2015, and John Paulsen told you why Woodhead has top-12 upside again in 2016, yet he is being drafted in the 7th or 8th round in ESPN?! Score. Woodhead, Johnson, and Bernard should be on all drafters' radars in ESPN leagues as perhaps the best values on the board at RB. Stewart, on the other hand, is only a low-end RB2 in standard, or a flex in PPR, based on our projections. We vehemently disagree with Stewart's ESPN ADP.
ESPN Late-Round Sleepers vs. MFL ADP
Moving on to the late rounds, where so often you are chasing upside to unearth a sleeper. This is when we dive deep into players with ADPs in double-digit rounds on ESPN to find the players being valued much more in both MFL drafts and our own 4for4 rankings.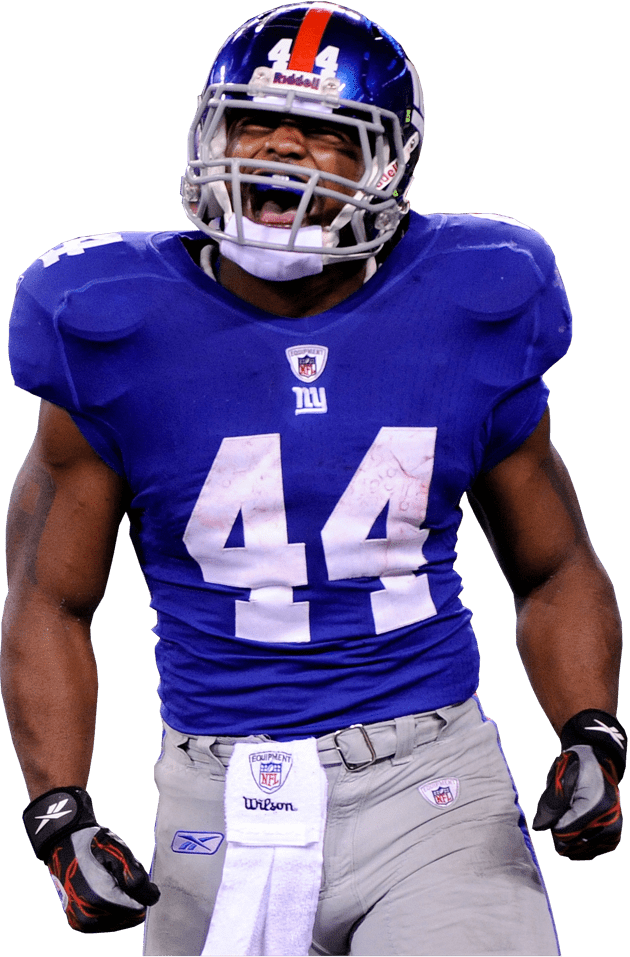 You're Missing Out!
Get access to this article and all our tools and rankings:
All Premium Content
The Most Accurate Rankings Since 2010
Expert Draft Picks w/ Draft Hero
Highest Scoring Lineup + Top Available Players w/ LeagueSync
...and much more!