UFC Fight Night Dern vs Yan: 4 Props to Target at Prize Picks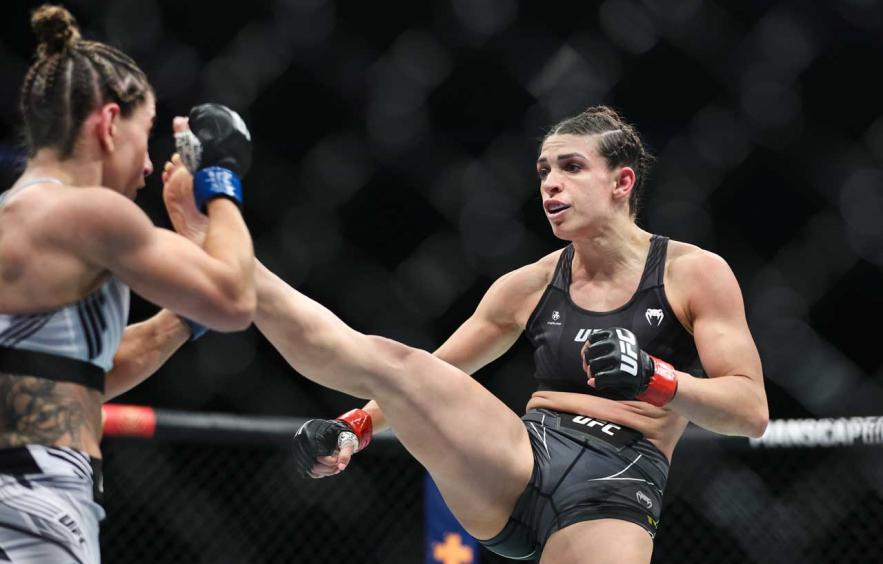 James Gilbert/Getty Images
UFC Fight Night returns after a one-week hiatus. Mackenzie Dern and Xiaonon Yan take center stage in what should be an exciting main event. With several mid-level fighters on this card, fans could be treated to a number of exciting under-the-radar fights. The staff at Prize Picks have set some tough lines this week but let's take a look at three to target.

Randy Costa over 25.5 significant strikes.
If you combine this number with Costa's fantasy points projection, it's clear the oddsmakers think this fight is a first-round finish. That may be the case, but 25.5 is a low bar to reach. If this fight goes anywhere past the first round then Costa should be able to cruise past this line. Costa lands nearly seven significant strikes per minute so this one may not even have to get out of round one to win.
Mackenzie Dern under 103.5 fantasy points.
It's submission or bust for Dern with this line. Dern is the best jiu-jitsu player in women's MMA but her takedowns are often telegraphed, and Yan should be able to defend. Dern has completed less than 10% of her takedown attempts while Yan defends nearly 66% of attempts against her. Those numbers project this fight to be a stand-up battle, and Yan will have the advantage in the striking department. Yan can very easily win this fight provided she keeps it standing.
Sodiq Yusuff over 100.5 fantasy points.
Yusuff enters this weekend as the biggest favorite on the card. Taking on a short-notice newcomer in Don Shainis will give Yusuff the opportunity for a finish. Shainis is a durable, tough fighter, but the majority of his wins are against lower-level regional competition. Yusuff will be in a showcase position where he will be the more experienced and more athletic fighter. His striking skills should be on display and will give him the opportunity to finish this fight in any round and surpass this number.