Best March Madness Site Promos: Grab $3,600 in Bonuses for Tonight's Final Four Matchups!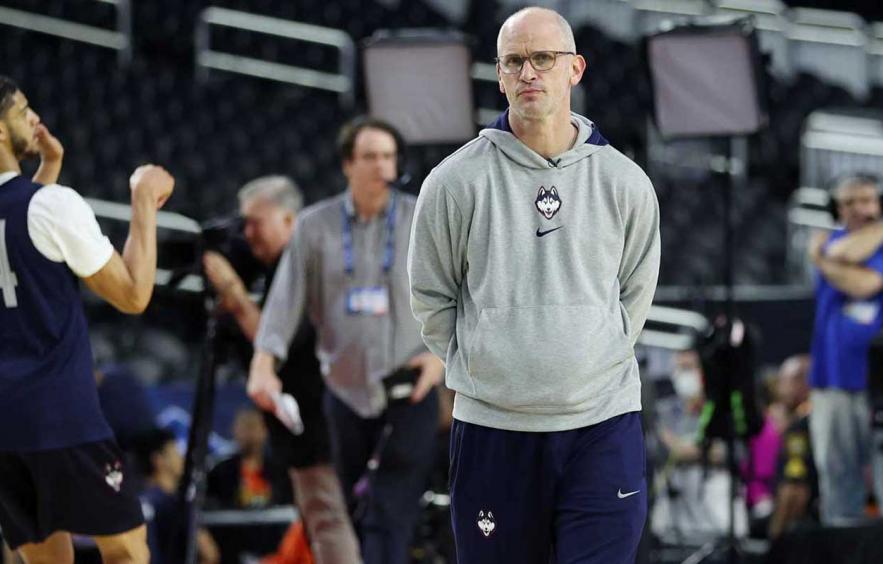 Gregory Shamus/Getty Images
March Madness is a popular annual event in the world of sports betting. As the Final Four is finally upon us, many bettors are scrambling to find the best March Madness betting sites. With so many different options available, it can be difficult to know which sites will provide the best betting experience.
These sites offer competitive March Madness odds, plenty of betting options, and easy-to-use interfaces. Additionally, they often run special promotions and bonuses during the tournament, which can help bettors maximize their winnings. Before placing any bets, it is important to do thorough research and choose a reputable site that fits your individual needs and preferences
College Basketball Final Four Preview
Best Sportsbooks to Bet March Madness Online
The top March Madness sportsbooks will have lines, odds, promotions, and more bets for the NCAA college basketball tournament. Here are some of the top sportsbooks and offers to take a look at for the big dance.
BetMGM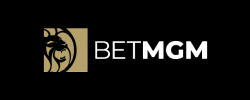 BetMGM Bonus
Get Up To $1000 Paid Back in Bonus Bets, If You Don't Win
BetMGM is one of the major players in the sports betting industry and one of the best online sportsbooks. You'll find BetMGM has live betting, competitive odds, a smooth interface, and more when betting on your favorite college basketball teams.
DraftKings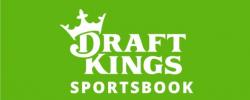 DraftKings Bonus
Get a Deposit Bonus of up to $1,000
DraftKings is a great sports betting option with plenty of betting options and an easy user interface. It's a solid option for college basketball bettors. Promotions in the past at DraftKings have included bonus bets and a deposit bonus. It's a great option for your NCAA March Madness betting.
Caesars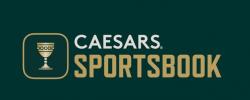 Caesars Sportsbook Bonus
First Bonus Bet up to $1,250 and earn 1,000 Reward Credits and 1,000 Tier Credits regardless of the outcome of the bet.
Caesars has a tremendous rewards program, solid March Madness betting odds, and a strong sports betting app for users. In the rewards program, you can earn points for placing bets on the platform. These can be redeemed for rewards and bonuses.
PointsBet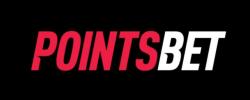 PointsBet $50 Second Chance Bets
5 Second Chance Bets up to $50 each.
The PointsBet Sportsbook has made a name for itself with some unique betting options that separate the book from its competition. Users can participate in what is called "Points Betting." You can earn more money than the traditional -110 college basketball odds on point spread bets.
FanDuel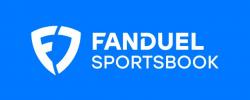 Fanduel Sportsbook Bonus
$2,500 No Sweat First Bet
FanDuel Sportsbook is highly regarded as one of the best sportsbooks available, known for its live betting options. Their introduction of the same-game parlay feature has had a significant impact on the industry, with other sportsbooks following suit.
Betfred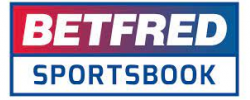 Betfred Promo Code
Up to $1,111 in Fred Bets
After you fill out your March Madness bracket, you can check out Betfred to bet on the 2023 NCAA Tournament. The sportsbook has solid college basketball betting with features that include live betting and early cashouts for select markets.
BetRivers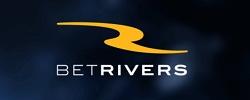 BetRivers Ohio Promo Code
2nd Chance Bet up to $100
BetRivers is making moves with its live betting, live streaming, and early cashouts. The sportsbook also has an iRush Rewards system where you can get rewards for online betting. The sportsbook has had promotions such as 2nd Chance Bets to get new users to sign up with a bonus.
How to Sign Up and Bet on March Madness Online
To start March Madness betting, the first step is to sign up for a sportsbook. During the sign-up process, you'll need to enter your personal information and allow geolocation tracking to confirm your location in a legal sports betting state. It's also crucial to compare sportsbooks to offer the best promotions, March Madness odds, betting markets, and features that suit your betting strategy.
Once you've signed up for a sportsbook, check for available promotions. Promo codes may be automatically claimed or require a specific code. Be sure to read the terms and conditions carefully, as some promotions may require a qualifying bet or minimum deposit to unlock bonus bets.
It's crucial to understand how the promotion works before placing your bets. Some promotions are game-specific, while others may offer a percentage-based deposit match bonus. For instance, if a sportsbook offers a 25% deposit match bonus and you deposit $100, you'll receive $25 in bonus bets.
Take your time to find the best wager for you when placing your first bet. Add it to your bet slip and place your bets through the sports betting site or March Madness betting apps. By keeping these tips in mind, you'll be well on your way to enjoying March Madness and having a successful betting experience.
Online Sports Betting Promos and Bonuses
Sportsbooks are offering numerous promotions and deals for March Madness betting, with the goal of attracting new users to their platform. There are several popular bonuses and offers available that you will come across while placing your bets on March Madness. Here are a few examples to keep in mind when preparing to bet on the tournament.
Bonus Bets
College basketball betting sites often provide bonus bets as part of their promotions for new users. These promotions are simple to understand and usually don't require any deposit of your own money. Bonus bets give you the opportunity to take more risks with your wagers without worrying about losing your own money if the bet doesn't win.
It's essential to note that bonus bets may only be valid for specific markets or events in some cases. However, in most cases, you can use them on any market you want, as long as you meet certain minimum odds requirements. This flexibility allows you to use your bonus bets in a way that suits your betting strategy.
Overall, bonus bets are an excellent way to make the most of your college basketball betting experience. They allow you to take more chances without putting your own money on the line, making it easier to enjoy the excitement of the tournament. Just be sure to read the terms and conditions of each bonus offer carefully so that you know exactly how and where to use your bonus bets.
First Bet Insurance
Sportsbooks use different terms to refer to a type of bet that covers your first bet if you lose. These terms include No Sweat First Bet, Second Chance Bet, First Bet Insurance, and more. Despite the different names, they all mean the same thing: you'll receive betting credit to cover your first bet's loss.
Bet insurance is a common tool used by betting sites to entice new customers. With this feature, you can continue betting even if your first wager doesn't win, giving you a second chance to win big. So if you're hesitant to place your first bet, bet insurance can provide the peace of mind you need to take that first step.
Deposit Match
When signing up for bet online sites, deposit-match bonuses are a common offer. With this bonus, your initial deposit is matched with bonus money, such as getting 25% of your deposit in bonus funds.
However, there is often a limit on the amount of bonus money you can receive, and you must meet certain rollover requirements before you can withdraw the bonus money. These bonuses are still great as they allow you to bet with more money than you initially deposited, making it easier to enjoy the excitement of the game.
Odds Boost
Although not as common as other promotions like bonus bets or deposit bonuses, odds boosts offers are still valuable tools for increasing your profits when betting. These offers involve betting sites increasing the odds of a particular market or selection, giving you a better chance to win big.
Odds boosts are highly valuable because they allow you to receive much better odds on a line than you previously received, giving you more value for your bets. So if you're looking to increase your potential profits when betting, be sure to keep an eye out for odds boosts offers from your preferred betting sites.
NCAA March Madness 2023 Bet Types and Odds
There are a long list of bet types and markets you will find with an online sportsbook and during mobile betting. Here are a few of the bet types you will see when you check out betting sites for the March Madness tournament.
Point Spread
A point spread bet is looking at the margin of victory or defeat in a given game. The favorite is given a point total they are expected to win by. The point spread for a favorite is listed as a negative. This means the team has to win by more than the point spread to cover. It's an extremely popular bet type on online betting sites.
For example, you are ready to bet on a game in the NCAA Division I Tournament. You see USC is a -5.5 favorite. If you bet on USC, they have to win by five points or more to cover the spread and for you to win the bet. The odds for a spread bet are usually around -110 on both sides.
Moneyline
A moneyline bet is when you place a wager on a team to win the game. It's pretty simple. Pick the team you believe will win. It's one of the easiest types of bets to understand. Scan the March Madness games, check the odds, and bet on a team to win.
Moneyline bets have odds that are negative for favorites and positive for the underdog. For example, you see a 2023 March Madness game between Texas A&M and UCLA. Texas A&M is a -150 favorite. This means you would need to bet $150 on Texas A&M to win $100.
Total
A total bet is also called an over/under. You are betting on the total number of points scored by both teams combined. A sportsbook will set a total line and you can bet whether the teams will score over or under that market.
For example, you want to get in on the betting action for a college basketball game. You see the total for the Kentucky-Wichita State game is 135.5 points. You place a bet on the over. That means you need 136 points or more scored in the game to win. If the game ended 75-70, your bet would win because that's 145 total points.
Prop Bets
A prop bet is a type of wager that focuses on a specific outcome within a game. It's important to note that the outcome may not necessarily be tied to the final result of the game. Many people find these bets more enjoyable since they offer a unique way to engage with the game.
Sportsbooks offer a wide range of March Madness prop bets, including outcomes for players, teams, and specific game events. You can bet on a variety of outcomes, such as which player will score the most points, who will have the most rebounds, which team will reach 15 points first, and more.
Futures
A futures bet is a wager on an event taking place down the road. For college basketball, you can bet on which team will win the National Championship at any point throughout the year. There are also March Madness futures.
The odds are constantly changing based on what is happening during the season. Another common futures bet is betting on a team to reach the Final Four.
Live Betting
In recent years, in-game betting has become increasingly popular among sports bettors. This type of betting allows you to keep track of the action and place wagers on what's happening in real-time. Top online sports betting sites offer long lists of odds and markets for in-game betting, with the odds and lines changing quickly based on the action.
Betting and March Madness Bracket Contests
ESPN, Yahoo, or CBS are popular sites that offer March Madness bracket challenges for those who are interested. However, it's important to understand that these bracket challenges are different from betting with a sportsbook.
With a March Madness sportsbook, you'll have access to individual game betting lines, which allow you to bet on outcomes such as which team will win, the number of points that will be scored, which team scores the first basket, and more. It's much more than simply picking a team to advance in the bracket.
Many March Madness bracket challenges are free to enter, while with a sportsbook, you'll need to wager your own money or use March Madness bonus bets.
Although there may be some betting opportunities when filling out a bracket on a sportsbook, it's important to remember that it will differ from the traditional NCAA Tournament bracket found on popular bracket challenge sites.
Wrap-Up: Top March Madness Betting Sites
Online sports betting offers a wide range of options for March Madness betting, making it one of the best things about online sports betting. To find the best March Madness betting site that suits your strategy, take the time to compare legal March Madness betting sites, including odds, lines, features, promotions, and more.
Researching the best odds and value is critical when signing up for a specific sportsbook. It is recommended to sign up for a few sportsbooks and take advantage of the available offers and promotions.
When placing bets during March Madness, it is important to use legal and regulated sportsbooks that have been vetted and are secure. This will keep your personal information safe and ensure you have the best possible chance of making successful bets during online March Madness betting.
Remember to have a March Madness betting strategy and take your time to learn about what the sportsbooks have to offer. Although March Madness is one of the best times of the year for betting, it is important not to go overboard and bet on every game. Be wise with your NCAA Tournament bets to increase your chances of winning.
Best March Madness Betting Sites FAQs
What are the best online sportsbooks where I can bet on March Madness?
If you want to find the best bets, you can check out sportsbooks such as BetMGM, DraftKings, FanDuel, Caesars, and more. They take NACA Tournament bets and have a long list of March Madness betting lines.
Where can I find the best betting odds for March Madness?
One of the best ways is to compare sportsbooks for March Madness betting. Compare the odds and lines so you can get the most value from your bets. When March Madness online betting, you might see one sportsbook has a team as a +130 underdog while another is +150. This is how you can get value more value out of your bets.
Do online sportsbooks offer promotions for the NCAA basketball tournament?
Yes. You will usually find promotions and offers surrounding the tournament. Check the March Madness betting sites 2023 offers for more info and a way to get bonus bets and more to start placing wagers.
Can I bet on college basketball in every state?
No. Some states do not have legal sports betting while others might have restrictions on betting on in-state college teams.
Is online sports betting and filling out a March Madness bracket the same?
No. Sportsbooks have odds and lines on many different aspects of the game to wager on. For a bracket challenge, you are just picking the winner of each game for the bracket. Also, many bracket challenges are free while online betting costs money from your own pocket.
---
21+ and Gambling problem? Call 1-800-GAMBLER.