Ontario Sports Betting Coming Soon (2022 Legal Update)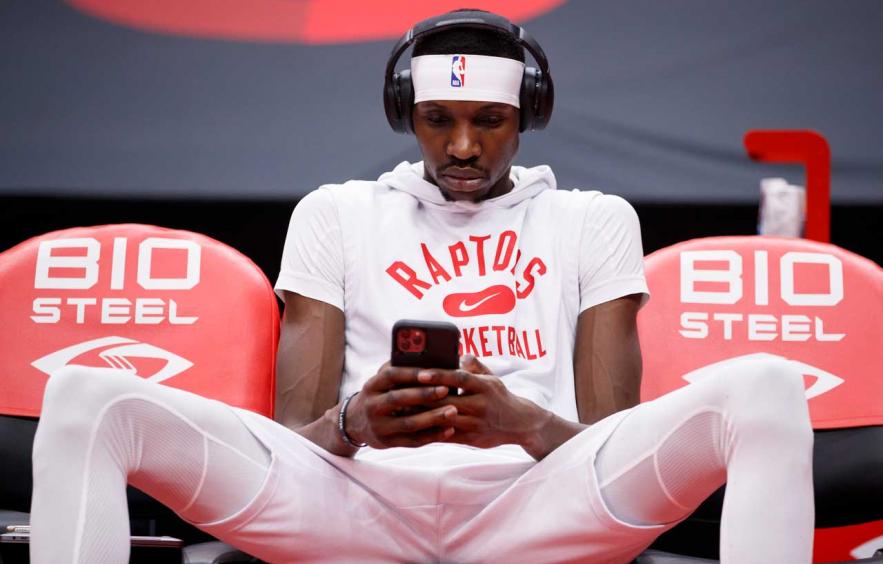 Cole Burston/Getty Images
Ontario has finally legalized online sports betting. Many of the largest North American operators, including FanDuel, DraftKings, and BetMGM, have declared their plans to enter the province in 2022.
Online sportsbooks are about to become live in Ontario, which means you'll be able to wager from your phone in Toronto using one of the several sports betting applications that will be available shortly. As of now, bettors can sign up and wager on the popular Canadian sportsbook OLGC's Proline+, which is offering several sign-up and welcome bonuses to new sports bettors.
Top Legal Ontario Sports Betting Apps
Currently, only one sportsbook is operational in Ontario: Proline+. It is a decent option and has enjoyed a monopoly in the Canadian sports betting market for some time. However, its control is about to end as the major sportsbooks from the U.S. enter the Ontario betting landscape.
Sportsbooks are expected to follow a similar pattern of regulations as they must adhere to in U.S. states like New Jersey, New York, Michigan, and Louisiana. Competition between the different operators pushes them to offer a better and more compelling product to the bettors. This is a good thing for both the operators and the consumers.
Fortunately, we will see exactly that in Ontario, as the entrance of major sportsbooks is expected to transform Ontario into a competitive North American sports betting market.
There are currently a total of 71 retail casinos available in Ontario, providing a sizable gambling audience. Most of them offer features such as parlay betting, point spreads, and more. However, as single-game sports betting has only recently been legalized, most casinos are undergoing the process of making that a reality for bettors.
While there are very few sportsbooks available in Ontario at present, and perhaps no decent one apart from the government-run Proline+, many major players are expected to enter the market very soon.
As the operators prepare, they will have to fine-tune their applications to run within the guidelines of the province's regulations. Many veteran sportsbooks from the U.S. market will arrive and will bring their expertise with them. This means sports bettors in Ontario can expect some very well-adjusted sports betting platforms.
FanDuel Sportsbook
FanDuel certainly isn't lacking in terms of quality. It has established itself as one of the primary players in the industry in a little over 10 years. Bettors have been pleased by its creative approach to online sports betting, as neither its website nor its application falls behind the competition in terms of functionality, immersion, and excellent quality.
When the U.S. Supreme Court repealed PASPA (Professional and Amateur Sports Protection Act), which barred sports betting in practically all U.S. states, FanDuel responded fast and moved into New Jersey.
For a variety of reasons, FanDuel's website and application are a popular option among U.S. online sports bettors. The website is well-designed, with complete functionality and ease of use in mind. The user interface is simple to use, with virtually a zero learning curve for new users. Experienced bettors, on the other hand, will not be dissatisfied since no key features are lacking. There are very few issues on the website, it seldom slows down, and it is clutter-free.
In addition to having a working website, any major sportsbook must also provide mobile online sports bettors with a high-quality application to improve their betting experience. While FanDuel's app doesn't have all of the bells and whistles of other apps, it is completely functional, elegant, and easy to use. The application is free of latency, has a simple and uncluttered layout, and is simple to use for novice bettors.
Sports bettors may also take advantage of FanDuel's attractive bonus and promotion offerings. For example, they run promotions for first-time bettors such as a $1,000 risk-free wager offer. This enables bettors to try their luck and get a taste of online sports betting without risking any of their cash.
FanDuel offers access to all major and plenty of minor betting markets. The most popular in the U.S. continues to be football, basketball, and baseball, but there is also plenty of action on other sports such as tennis, golf, and soccer (domestic and international).
As a result, FanDuel offers an impressive array of sports betting options to choose from. In addition to providing bettors with an outstanding range of sports and betting markets, FanDuel also allows users to wager on several various sorts of bets, making sports betting online more engaging, exciting, and gratifying.
Sports bettors may place the following sorts of wagers with FanDuel:
Moneyline Bets
Point Spreads Bets
Under/Over Totals Bets
Championship Futures Bets
Player Futures Bets
Win Totals Bets
Parlay Bets
Round Robin Bets
Teaser Bets
Team Prop Bets
Player Prop Bets
Game Prop Bets
Caesars Sportsbook
Caesars is likely to be a prominent participant in Ontario's sports betting environment, as well. Caesars has a history of establishing itself in freshly legalized markets and consistently has the best odds on the market, a major feature for bettors.
While Caesars may not provide the finest or most diverse selection of sports and betting markets for consumers to gamble on, their selection is still adequate. It can satisfy the needs of the majority of sports bettors. When compared to the competition, Caesars' application and online platform have been deliberately constructed to be a high-quality product for online sports bettors.
For both new and experienced customers, the menus in both the app and the website are simple to grasp and navigate, and customer service is available whenever required. The application is also user-friendly, assisting bettors who need to swiftly discover lines. The application is also quite practical and includes all the features and diversity a gambler needs for a decent experience, which will be welcomed by Ontario bettors who are new to online sports betting.
Bettors may make bets on and enjoy online sports betting in Ontario at Caesars Sportsbook when it launches. As should be expected, access to all major sports leagues and secondary markets will be included.
Aside from providing sports bettors in Ontario with a good selection of games and betting markets, Caesars, a well-known sportsbook in the industry, allows bettors to make a variety of bets. Users will have more options and will be able to try out various forms of sports betting as a result of this. Caesars Sportsbook now provides the following sorts of wagers:
Moneyline Bets
Point Spreads
Under/Over Totals
Player Futures Bets
Championship Futures Bets
Parlays
Round Robbins
Win Totals Bets
Team Props
Game Props
Player Props

DraftKings Sportsbook
Another well-known sports betting brand launching in Ontario is DraftKings. DraftKings and FanDuel have competed professionally with one another throughout the years. DraftKings is a well-known betting brand that is anticipated to make every attempt to establish itself as a significant presence in the Ontario sports betting environment.
DraftKings is known for providing sports bettors on their platform with a slick and engaging experience. On both their website and mobile apps, DraftKings makes navigation and operation incredibly simple. Both Android and iOS users may use the software.
The prominent sportsbook also assists new customers by offering to walk them through the basics of the site and application, as well as the betting procedure. It does, however, cater to experienced sports bettors by giving several promotional and bonus offers, as well as enhanced odds on a variety of betting markets or sports on its platform.
Although seasoned bettors may find the vig (the bookmakers' charge) higher than the industry norm, DraftKings provides relatively competitive odds in the market. New and current bettors on DraftKings may take advantage of a variety of promos and bonuses. Deposit match bonuses, special deals that provide free $50 bets, profit boosts, registration incentives, and better odds, among other things, are among their benefits.
Aside from the standard features, DraftKings offers a premium VIP club that treats its most loyal clients like royalty. This application, however, is invitation-only, which means that if you want to join, you'll have to put up some serious cash. While DraftKings has not made the program's benefits public, they are likely to include invitations to special events and blockbuster games, as well as exclusive travel lounges and positions, as well as royalty stays at DraftKings casinos and hotels.
The selection of sports and other markets available to bettors is astounding and compares well to their rivals, particularly FanDuel. They also enable consumers to wager on the following:
Point Spreads
Moneylines
Over/Under Totals
Championship Future Bets
Player Future Bets
Win Totals Bets
Parlay Bets
Round Robins Bets
Teaser Bets
Team Prop Bets
Player Prop Bets
Game Prop Bets
BetMGM
Another big sportsbook firm set to enter Ontario's sports betting market is BetMGM. It includes a website with a clean and effective interface, as well as an extremely practical and sleek-looking application. In addition, the BetMGM wagers are of the highest quality available. The odds are extremely appealing, as are the live betting choices.
BetMGM customers will likely include all of the major and secondary markets when it launches.
BetMGM not only provides a wide range of sports and betting markets for bettors to choose from, but also offers a variety of wagers. Wagers come in a variety of forms:
Moneylines
Point Spreads
Under/Over Totals
Championship Futures
Player Futures
Win Totals
Round Robins Bets
Teaser Bets
Team Prop Bets
Player Prop Bets
Game Prop Bets
More Sportsbooks Coming
Many sportsbooks, both major and new players, have announced their intentions to enter the Ontario market. They are preparing to operate once the online sports betting sector becomes established. However, it is reasonable to anticipate the market to expand even more in the near future.
As a result, expect to see an increasing number of top players from the U.S. come to Canada and establish themselves. As of now, as many as 19 sportsbooks have announced plans to launch in Ontario, although the most successful and popular ones are those listed above.
How to Pick the Best Sports Betting Sites in Ontario
As the internet betting sector in the province is just getting started, it will be prudent to give the sportsbooks some time to evaluate and experiment after going live. When it comes to determining the top online sports betting sites, there are a variety of criteria to consider.
Those considerations include but are not limited to, the simplicity and comfort provided to users, both new and old, as well as the platform's navigational accessibility. Furthermore, the platforms' overall quality and speed are significant considerations. The competitiveness of the odds given, the promotions and bonuses available, as well as the overall quality of the interface, are all important considerations.
How to Start Betting in Ontario
While the online sports betting services have not yet been fully launched and made available to the public, some sportsbooks are accepting pre-launch registrations from interested bettors. Furthermore, you may take advantage of interesting perks included with these registrations.
Follow these steps to start betting in Ontario at a legal sportsbook:
Go to the website of your preferred sportsbook.
Click on the "join" or "sign-up" button and go to the registration page.
Fill in the registration form with the required data. You may be asked to verify some of it. Select and answer a security question if requested.
If you have a promo code, now would be the time to enter it.
Evaluate any free deposit or sign-up bonus offer if applicable.
Deposit funds in your sportsbook account via one of the listed payment methods.
Go through the terms and conditions and view them carefully.
It's advisable to go through the section for responsible gaming and set practical and realistic limits for your wagering amounts.
You should be ready and all set up to place your first wager now.
Benefits of Betting Online in Ontario
There are plenty of benefits to choosing an online sportsbook over a retail alternative. There's nothing wrong with visiting a live sportsbook, but being able to place wagers anytime, anywhere is a huge plus and considered the best benefit of mobile options.
Convenience
Many bettors place their bets online because of the ease and convenience it provides. You will learn about the many benefits of placing bets online, which can also include consciously opting out of crowds given the current state of medical alertness in the province.
Online betting offers the best time savings. Online gambling allows you to place multiple sports bets in a short time, usually just a few minutes. You can place the same amount of bets on an online gambling site, but you will need to travel to the local venue. This takes time.
Online sports betting can help you save significant money. This allows you to save money by not having to travel to gambling venues. You don't have to travel a lot and you can pick up your tablet, smartphone, or laptop in seconds and begin placing bets.
Regular and Generous Promotions and Bonuses
Online sports betting offers you another great benefit: Regular and generous bonuses and promotions. You may find some gambling deals at your local sportsbook, but the chances are better you'll find them online.
Online sportsbooks can offer free money worth thousands of dollars. Online sportsbooks can offer this through their excellent welcome offers and many other ongoing promotions. Welcome bonuses can be described as promotions that provide lucrative opportunities for goodies and perks. These bonuses are very lucrative as all the online sportsbooks are trying to attract as many players as possible.
You can also claim many other ongoing promotions at most online sportsbooks. These promotions can include VIP rewards, weekly, monthly, and daily offers, as well as free-entry tourneys. You should look for a platform that offers many opportunities to win generous promotions, and allows you to withdraw money if you win. Be sure to read the terms and conditions before you sign up for any offer.
Different Games with Better Odds
Online betting gives you unlimited choices. Online sportsbooks provide a wider range of events, leagues, and competitions than traditional brick-and-mortar betting venues.
You can bet on any sport from around the globe as a sports bettor. This includes popular leagues and well-known sports, but also niche markets such as politics and entertainment. You will find many markets available to you, regardless of whether you enjoy betting on American football, Australian football, darts or tennis, as well as basketball, darts, and rugby.
Many sportsbooks offer competitive odds on various markets in addition to offering a wide range of betting options. Because players know that better odds equal higher profits, they are more inclined to choose sites with better odds. Signing up for a platform with better odds and a broad range of markets can help you increase your earnings.
Live Streaming and Live Betting
Sportsbooks currently offer live streaming and allow customers to place live wagers. Live streaming allows you to watch your favorite races and matches from the comfort of your own home. Live betting, on the other hand, allows you to place bets on the events you are watching.
You can watch live events and analyze them before you make informed betting decisions. You can place winning bets by combining live streaming and live betting.
Most Popular Sports to Bet on in Ontario
Ontario has a passionate sports fan base and several major sports teams and franchises. The sports popular in Ontario are very diverse.
There is a huge following for soccer in Ontario, as well as for hockey. Basketball has also gained popularity recently with the success of the Toronto Raptors in the NBA, while baseball has been popular for decades.
Hockey
Hockey is Canada's official winter sport. Ontario hockey betting will include all major and minor games. The most popular games are NHL contests involving Canadian clubs. Wayne Gretzky may be long retired, but there are plenty of possibilities to gamble on other Ontario players' performances.
Football
NFL games are another Ontario sports betting fiesta. Modern sportsbooks provide more than just choosing the winner of a game. Live betting is permitted, and sportsbooks may give quickly shifting odds as a game ebbs and flows. There is also the CFL (Canadian Football League).
Soccer
The new entrants to Ontario's sports betting sector will surely provide soccer bets for the CPL, MLS, and USL. Soccer is the most popular sport in Canada, and international competitions like the FIFA World Cup are guaranteed to generate a lot of betting interest.
Basketball
The Toronto Raptors have revived Canadian basketball interest in recent years. You may use a future bet to predict the Raptors' success in 2022.
Lacrosse
Lacrosse is very popular in Canada. Lacrosse bettors may also anticipate special offers customized to their needs.
Golf
The inaugural Canadian Open was in 1904. Since then, prominent Canadian golfers have competed in golf tournaments across the globe. The new sportsbooks will provide markets on Canadian events such as the Willingdon Cup as well as foreign tournaments.
Baseball
While the Toronto Blue Jays are the only Major League Baseball club in Canada, there are roughly 75 minor league teams. The finest Canadian online sportsbooks will provide markets on both MLB and Canadian events.
Popular Sports Teams to Bet on in Ontario
Ontario is home to several sports teams and franchises. Many of these teams have a large fan following and play in popular leagues and competitions. The Maple Leafs are an NHL team that has a large fan base, while the Toronto Raptors are a popular team in the NBA. The Blue Jays and Senators also have a sizable following in Ontario.
Toronto Maple Leafs
The Maple Leafs have won 13 Stanley Cups, the latest in 1967. They won the NHL Atlantic Division in 2020 and 2021. Every time the Maple Leafs play, new Ontario sportsbooks are expected to have a flurry of interest.
Toronto Blue Jays
The Blue Jays play in the MLB's American League East. They won the World Series in 1992 and 1993. They've improved in the previous five years and are looking for another comeback year.
Toronto Raptors
The Raptors won the NBA division championships in 2014, 2015, 2016, 2018, 2019, and 2020. This winning streak resulted in the 2019 NBA Championship. This performance sparked a huge interest in basketball in Ontario. A repeat in 2022 would be electrifying.
Ottawa Senators
On the rink, Senators-Maple Leafs matchups may be explosive for Canadian betting.
Toronto FC
Toronto FC joined MLS in 2007 as the first Canadian franchise. They won the MLS Cup in 2017 and 2019. The Toronto-based outfit is expected to spark betting interest in Canada.
Other Sporting Events to Bet on in Ontario
Online betting is accessible for a wide range of sports. Daily Fantasy Sports are popular, and new sports betting companies in Ontario offer many different activities. Ontario has a very sizable betting audience that, up till now, could only do parlay wagers at physical casinos or government-run casinos in the province.
However, now bettors can enjoy betting on single-game events as well. Single-game event betting is far more popular than other wagering, at least in the U.S., so it's surprising Canada had it prohibited for so long.
Racing Events
It was the racetracks that fought the new federal statute legalizing single-event until the horse racing exception. The new sportsbooks cannot provide horse race betting. You must still go to the track to gamble on a single horse.
Political Events
Election betting is allowed, yet some provincial gambling monopolies believe it's inappropriate. Betting on political events should be easy as the new Ontario licensees don't represent the Crown.
Award Ceremonies
The Oscars give an annual betting chance to spice up the long, long awards ceremony. Some newcomers to the Ontario market have Oscar betting expertise but don't anticipate terrific odds. Awards ceremonies are not without peril.
E-Sports competitions
E-Sports betting is permitted in Ontario as long as the events and matches are protected. It's still unclear what will be permitted, but Ontario esports enthusiasts should be able to gamble on big international championships shortly.
Sports Betting Mistakes to avoid in Ontario
It's quite usual for sports bettors to make costly errors and incur massive losses as a result of their novice mistakes. Simple methods, on the other hand, may assist in avoiding such results.
While it takes some time to practice and become a master in sports betting, you may take the following actions to make the most out of your bets:
Double-check the amount of the wager.
Maintain effective bankroll management at all times.
Maintain your organization and discipline.
Incorporate statistical data that is both useful and accurate from reputable. sources.
Reduce your losses as soon as possible. Never try to catch up with them.
Ontario Sports Betting Site Promotions
There is substantial hype going around in Ontario for the launch of online sports betting. Sportsbooks are offering pre-launch promotions and rewards to users to get them signed up on their sportsbooks before launch. FanDuel is rewarding free $100 to every Ontario bettor who makes an account, while DraftKings is offering a $100 free bet to new users. BetMGM takes it a step further with $200 worth of free bets, while Caesars also offers a $100 free bet.
Ontario Sports Betting Law
The C-218 Bill was passed by the parliament in June 2021, the Safe and Regulated Sports Betting Act. This effectively brought the federal prohibition on single-game betting on sporting events to an end. Ontario is bringing back offshore gaming with regulations and safety precautions. Ontario's gaming authority has built a license and regulation structure for foreign sportsbooks.
Many major U.S. sportsbooks are currently undergoing the process of getting licensed by the Ontario-based commission and are expected to commence launch very soon. As of now, Proline+ is operational in the province, while Rush Street Interactive has announced a free-to-play casino and sportsbook as well (Casino4Fun).
PointsBet Canada has also announced its exclusive partnership with the NHL Alumni association. As many as 19 U.S.-based sportsbooks have announced their intention to launch in the newly-legalized province, and are undergoing licensing procedures. The launch date is unclear but is expected to be very soon.
Ontario Sports Betting FAQ
Q: Are sports betting legal in Ontario?
A: Yes, both in-person and online transactions are permitted. However, the internet sector has not yet begun operations; it is expected to begin operations very soon. However, the exact date is unclear.
Q: Who regulates and oversees Ontario sports betting?
A: The government of Ontario announced on November 5, 2021, that the Alcohol and Gaming Commission of Ontario (AGCO) will manage the upcoming online sports betting market in the Canadian province.
Q: Where can you bet on sports in Ontario?
There is only one widely endorsed official and legal platform for sports betting in Ontario as of January 2022, the provincially-run sportsbook Proline+. However, many major sportsbooks from the U.S. are launching in the coming weeks with competition expected to be fierce.
Q: Is mobile sports betting in Ontario available?
Yes, but it's very limited. You are limited to low-quality regional sportsbooks or the government-run Proline+. However, the process for major sportsbooks in the U.S. to launch is well underway. The launch is expected to commence very soon in the province.
Q: Who can bet on sports in Ontario?
Anyone above the legal age required for betting and gambling in Ontario (19 years old), with a valid account with a legal sportsbook in the province can legally make a bet.