Canada Sports Betting Primer & FAQ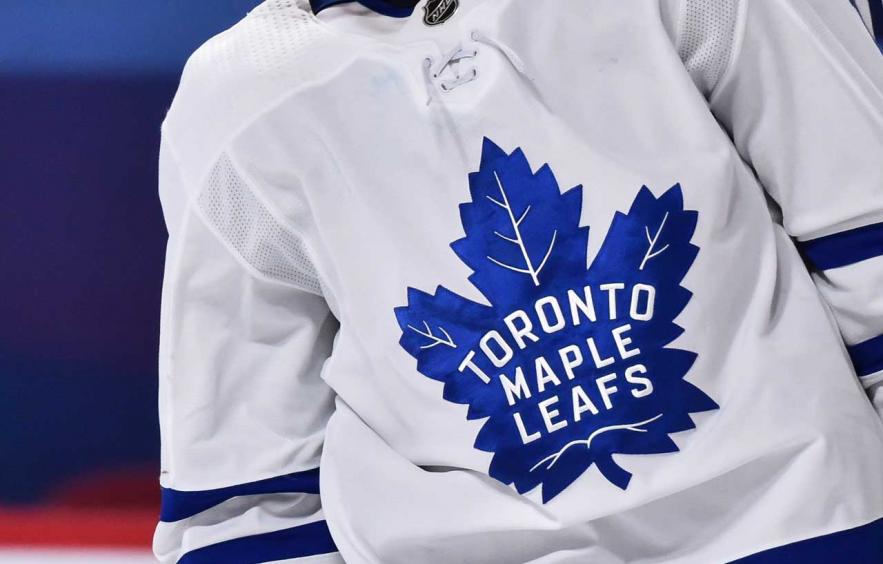 Photo by Minas Panagiotakis/Getty Images
After Bill C-218 was authored and passed in spring 2021, Canadian provinces were given the ability to regulate and tax sports betting. Numerous provincial lotteries now function as more dynamic sports betting products. Still limited in overall offerings, yet aided by lotteries, the single-game betting markets have expanded betting activity in Canada. Canada sports betting continues to pick up the pace, province by province.
Ontario declared it would begin its market to commercial operators on April 4, 2022. In December, another province, Alberta, intends to open to commercial operators by issuing an initial license for operations of retail sportsbooks for two operators.
Sports betting is legal in Canada, albeit with a big restriction in comparison with legal U.S. sports betting. Canadians before could only bet parlays, but in August 2021, the situation changed. Parliament voted for an amendment in the legislature to permit wagering on single games. The sports betting market in Canada will seem similar to the market of the U.S., with every province free to come up with its regulations and rules.
The movement began at the beginning of 2020 as a private member bill, C-218, which was sponsored by Kevin Waugh. It was finally chosen as government legislation in November 2020.
The main part to comprehend about the bill is that by itself, it does not make sports betting legal throughout the country. This is the same as what happened when the U.S. Supreme Court struck down its federal ban in 2018. The legislation simply permits provinces to make decisions regarding the legalization of sports betting themselves.
As the federal ban on single-event wagering was struck down, it greatly affected Canadian sports betting. It was deemed to open a way for more possibilities for bettors to legally bet and pave the way for provinces opening up licensing to regulators of sports betting.
Top Legal Canada Sports Betting Sites & Apps
When mobile sports betting starts on April 4, 2022, Ontario will be the first jurisdiction to allow U.S. sportsbooks. The Toronto Maple Leafs, one of Canada's most popular NHL clubs, is based in Ontario.
They might use this organization and venue as leverage in future sportsbook relationships. Furthermore, being near the U.S. border helps their case a little more than other provinces, which may lead to simple access for Americans to wager in Canada as well.
New Canada Online Sports Betting Sites & Apps
The availability of major sports betting companies in Canada depends on every Canadian province. Ontario regulators, for example, have promised an open market. Others, like British Columbia, could just enlarge the current lottery system.
Numerous companies showed their interest in offering sports betting in Canada, but some are likely to do so if the market begins in Canada.
Online Sports Betting Sites Coming Soon to Canada
BetRivers
After starting in October 2021, Rush Street Interactive (RSI), the company that runs BetRivers, has extended its presence to Canada. This platform, which includes both sports betting and online casino games, is open to any residents of Ontario who are 19 years of age or older. More than 350 online slot and table games, as well as single-game and parlay betting, are available on this platform.
Proline
Proline is a betting service that enables Canadian people to wager on several sports and is accessible in three Canadian jurisdictions (Ontario, British Columbia, and Quebec).
This sportsbook launched on August 27, 2021, giving it a leg up on future U.S. sportsbooks. Proline provides sports betting options at every place that sells lottery tickets, as well as internet wagering. The odds and operations of this sportsbook, on the other hand, are managed by the recognized provinces' lotteries.
PlayNow
PlayNow is a sports betting service located in Canada that is exclusively offered in British Columbia. The British Columbia Lottery Corporation is in charge of regulating the sportsbook.
bet365
In Europe, bet365 is a powerful sportsbook, but it's still finding its feet in Canada and the U.S. Although bet365 does not provide a large number of incentives, it is recognized for several unique features, like the cash-out function, which allows bettors to earn a return on their wager before the game or event ends.
Breaking Down Canadian Sports Betting
Single-game sports betting became legal in Canada in August 2021, with governments now having the authority to regulate and tax wagering. Bill C-218, a bill allowing single-game wagering, was enacted by Canadian parliamentarians.
Provinces will be permitted to regulate sports betting in the same manner as individual states in the U.S. do. After the legislation took effect on August 27, various provincial lotteries started to provide sportsbooks to Canadian citizens.
Quebec
Residents of Québec may play online sports betting on the Mise-o-jeu platform. Loto-Québec, the provincial lottery department, is in charge of it. They are now a provincially regulated online sports betting platform. While it doesn't compare to Proline's capabilities, Mise-o-jeu's platform provides single-game sports wagering, which is better than nothing.
British Columbia
PlayNow is the only sportsbook in British Columbia. PlayNow is a sportsbook that has achieved significant progress since Canada passed Bill C-218. They started offering promotions and welcome bonuses to new bettors from British Columbia.
For users who like casino games, PlayNow provides poker and slots in addition to sports betting. Finally, since their website is intended for a sportsbook, they are now ahead of local competition.
The Atlantic Provinces
The Atlantic Lottery has teamed up with the Atlantic provinces to provide lottery games and sports betting. Because each province is responsible for enacting/making legislation and regulations connected to online sports betting/casino games, the options differ. Proline Stadium is the name of the online sports betting available on this website. The Atlantic Lottery has claimed that single-game wagering can be readily added to their current platform and that they would do it as soon as the provinces approve it.
New Brunswick
Proline is one of the expected operators to launch in New Brunswick. For those who like wagering, New Brunswick has sports betting, paper lotteries, and land casinos. The Gaming Control Act regulates sports betting and gaming in the province. The New Brunswick Lotteries and Gaming Corporation (NBLGC) is responsible for organizing and overseeing gaming and the lottery in accordance with the Gaming Control Act.
Nova Scotia
Sports betting is allowed in Nova Scotia, and the Nova Scotia Provincial Lotteries and Casino Corporation oversee it. As a result, the Atlantic Lottery Corporation has been entrusted with the operation of video lottery and ticket goods. Online sports wagering isn't prohibited in Nova Scotia, but unlike other regions of Canada, it isn't welcomed with a provincially managed online sports wagering site. Despite the government's unwillingness to provide such entertainment to the general public, citizens may still find virtual sportsbooks and make wagers without fear of legal repercussions.
Prince Edward Island
Sports betting in Prince Edward Island offers a diverse range of possibilities for bettors in the province and beyond Canada. Residents have access to several excellent sportsbooks, as well as the option of participating in local sports lotteries. Sports Interaction (SIA), Bodog, and Betway are among the finest sportsbooks available in Prince Edward Island. All of these service providers give inhabitants of the state a fantastic selection of lines and odds.
Newfoundland and Labrador
Sports betting is allowed in Newfoundland and Labrador, and there are a variety of services available to make it simpler for citizens to bet on sports. Proline is the sports betting operator, and bets may be made in person or online within the province.
Alberta
Alberta is part of the Prairie Provinces, therefore citizens may wager on the WSLC's Sport Select platform. Furthermore, Alberta has its own provincially controlled internet casino, Play-Alberta, which exclusively provides online casino games at the moment. Play-Alberta, on the other hand, has declared intentions to launch an online sportsbook in Alberta via its platform in 2022—perhaps sooner now that single-game wagering is permitted. One can assume Alberta, which has current brick-and-mortar casinos and is more comfortable with gaming, will soon offer sportsbooks.
Manitoba
The Safe and Regulated Sports Betting Act (Bill C-218) made single-event betting lawful in Manitoba. On August 27, 2021, the new sports betting law in Canada granted governments the go-ahead to allow single-game betting. Manitoba Liquor and Lotteries (MBLL) wasted no time. Today, the PlayNow Sportsbook is the sole provincially-regulated betting alternative. However, if the MBLL decides to extend its provincial services, numerous industry heavyweights will seek licenses to operate in Manitoba.
Saskatchewan
The Saskatchewan Liquor and Gaming Authority is in charge of gambling in the province; however, the Saskatchewan Lotteries is in charge of sports betting on a daily basis. Sport Select, a service of the Saskatchewan Lotteries, allows sports wagers. Online gambling and sports betting sites are not permitted to operate inside of Saskatchewan's boundaries.
Northwest Territories
In the Northwest Territories, sports betting is allowed, and the NWT Lotteries regulate all operations. Sport Select is a collection of sports betting games provided by provincial governments throughout Canada, with the Proline product being the only one that has been approved. In the Northwest Territories, sports betting is permitted for anyone aged 19 and above.
Nunavut
The Western Canada Lottery Corporation is in charge of sports betting and gambling in Nunavut (WCLC). Unlicensed sportsbooks exist in legal limbo since renowned offshore sportsbooks have licenses, making any laws prohibiting their usage invalid.

How to Pick the Best Sports Betting Sites in Canada
The Canadian sports betting market is slowly gaining pace. The competition is getting intense, with several sports betting providers now in the mix.
However, we have some factors to look for in a sportsbook when selecting the best of the bunch for the Canadian sports bettor. You can use this criterion to make your own decision.
Good interface
Fast customer support
Intuitive features and betting experience
Live betting options
Various betting markets
Different types of bets
How to Start Betting in Canada
Here's what Canadians will need to start betting on sports online on a regular basis:
A bank account, a credit card, or an online wallet.
You must be at least 18 years old or the legal age in your area to participate.
Disposable income and bankroll management skills.
General knowledge of professional and amateur sports leagues.
To create an account, you'll need access to the internet and an email address.
If all of the above is in place, Canadians may easily become regular online bettors. This is due to online sportsbooks' quick registration processes, which takes just a few seconds to complete.
Customers may fill their accounts after signing up using popular deposit alternatives that are supported by top security features and transfer money quickly and securely.
Betting online is simple and fast for Canadians who have their private accounts set up and financed. A few clicks on a desktop computer or a variety of mobile devices is all it takes to make sports bets, play poker, or enjoy the excitement of Las Vegas-style casino activity. The best part is that all of the wagering possibilities are accessible 24 hours a day, seven days a week.
Benefits of Betting Online in Canada
Canada has a promising and upcoming sports betting market, particularly the online sports betting sector. This means that there are several advantages when it comes to placing wagers on sports in Canada.
Enticing promotions and bonus offers
Good quality sportsbooks
Competitive odds
Various betting markets
A growing industry with upcoming innovative options
Most Popular Sports to Bet on in Canada
Hockey is, by a large distance, the most popular sport among Canadian sports fans. This means hockey generates the biggest sports betting handle in the country. Basketball is also quite popular, as is football.
Soccer, particularly MLS and UCL, is quite popular, too. Baseball also commands a healthy fan following.
Sports Teams to Bet on in Canada
The NFL, the NBA, MLB, and NHL have all openly backed attempts to legalize sports betting and have co-operated with several bookmakers. The Canadian Football League (CFL) has backed C-218 wholeheartedly, thinking it would boost viewership, fan involvement, and commercial possibilities, all of which will boost league income.
Sports betting firms and the Canadian Gaming Association, have unanimously approved C-218 and are ecstatic with its recent passing. They hope that, in addition to the lottery commissions that presently provide sports betting, some, if not all, provinces will allow further competition.
Hockey is by far the most popular sport in the nation, with some of the most passionate supporters of any sport. There are seven Canadian NHL teams.
Toronto Blue Jays
In 1977, the Toronto Blue Jays became an expansion MLB team. After a few years of struggle, Toronto emerged as the American League's dominating power. From 1983 through 1993, the team made five playoff appearances.
The Blue Jays won back-to-back World Series in 1992-93, marking the franchise's only two championship appearances. They have gone 21 years without making the playoffs since that decade of excellence. In 2015-16, Toronto would end the streak with back-to-back ALCS appearances. The Toronto Blue Jays, who play in the American League East, usually play their home games at Rogers Centre.
Toronto Raptors
The Raptors are the lone surviving Canadian basketball franchise, having joined the NBA as an expansion team in 1995. The organization has had its fair share of success, with players like Vince Carter, Chris Bosh, DeMar DeRozan, and, most recently, Kawhi Leonard leading the way.
Nick Nurse leads the Raptors, who won the team's only title in his first season as head coach. Toronto is a member of the Eastern Conference's Atlantic Division and plays its home games at Scotiabank Arena.
Montreal Canadiens
The Montreal Canadiens are the NHL's most respected and oldest club. Montreal, which was founded in 1909 and was a member of the NHL's Original Six, has won 24 Stanley Cups in barely over a century.
They are second in titles among the four main North American sports, behind only MLB's New York Yankees (27). The Canadiens last won the Stanley Cup in 1992-93, despite their success. Montreal is a member of the Eastern Conference's Atlantic Division.
Toronto Maple Leafs
The Toronto Maple Leafs, like the Canadiens, were members of the Original Six when the NHL was founded in 1917. They are the NHL's second-most successful team with 13 Stanley Cups, but they also have the league's longest current championship drought, with their last title coming in 1967. Sheldon Keefe is their coach and they play their home games at Scotiabank Arena.
Vancouver Canucks
The Vancouver Canucks began as a minor league team in 1945 before joining the NHL in 1970 alongside the Buffalo Sabres as part of the 1970 expansion. Despite winning two Presidents' Trophies and appearing in three Stanley Cup Finals, the Canucks have yet to win a title. The Canucks have struggled to recover their footing since their previous Stanley Cup run in 2011.
Winnipeg
Jets
The Winnipeg Jets were once known as the Atlanta Thrashers and were created as part of the NHL's expansion in 1999. The franchise struggled for nearly a decade, never making the playoffs in 12 years.
The Thrashers were sold in 2011 and transferred to Winnipeg, where they were renamed the Jets. The Jets have gradually developed into a successful team since their relocation to Canada. There was also a Winnipeg Jets NHL franchise from 1979 to 1996 that turned into the Phoenix Coyotes. The Jets are coached by Paul Maurice and play their home games at Bell MTS Place.
Ottawa Senators
The Ottawa Senators were founded as part of the NHL's expansion in 1992. The Senators earned 11 straight playoff berths, including one for the Presidents' Trophy, after four years of battling at the bottom of the conference. They've been in one Stanley Cup Final, yet they're still one of 12 teams without a title. They participate in the Atlantic Division of the Eastern Conference and play their home games at the Canadian Tire Centre.
Sports Betting Mistakes to Avoid in Canada
Making some common novice mistakes can end up losing sports bettors significant money. This is more than enough to ruin one's sports betting experience.
However, one can always take precautions to avoid such events. Some simple advice can help bettors avoid any such losses.
Maintain bankroll management
Stay disciplined
Don't overspend
Wager at reputable sportsbooks
Sports Betting Site Promotions in Canada
The greatest benefit is usually the sign-up bonus. A few examples:
Double your first bet with a first-bet match bonus!
Reload: When your account's balance is low, re-load it to gain a boost.
Get a portion of your week's losses back with refunds.
Free bets: Place a wager using the sportsbook's funds.
Promotions that get refreshed. Look for offers during major sporting events like the Super Bowl.
Canada Sports Betting Law
The province of Ontario will be the first in Canada to provide legal online sports betting. On April 4, 2022, mobile sports betting will be available in Ontario. Until August 27, 2021, single-game wagering was not officially authorized in Canada. Because Canadian legislation was translucent—and it wasn't technically banned—many northern bettors have been betting with European bookies and other offshore operators for years.
Canadian legislators have recently worked hard to reform and revise the laws/code to specifically permit provinces to allow single-game wagers in their regions. This bill (C-218) was signed into law on June 23, 2021, and as of August 27, it allows provinces to regulate and manage single-game sports betting.
All 10 provinces and three territories in Canada allow parlay-style sports betting (a combination bet that combines numerous bets), as well as casino games and lotteries operated by one of the country's five lottery commissions. Each province has been allowed to determine whether or not to allow single-game sports betting.
Sports betting has been permitted in Canada since 1985, but not single-game sports betting. Canadians are no strangers to lottery-run parlay betting. These lottery-run online sportsbooks are almost comparable to those accessible in the U.S., with all major sports markets available.
The only significant distinction was that it was parlay-only, requiring two or more bets per bet.
The passage of C-218 aimed to remove some of the uncertainty that had previously been linked with sports betting. Because it isn't officially forbidden, Canadian consumers have been placing bets on offshore sites. However, the legality of this practice is a little murky.
There have been no prosecutions of Canadians who use offshore sportsbooks, and there are no reasons to investigate or punish the sportsbooks themselves. This has allowed many sites from throughout the world to offer their services to Canadian bettors. This was a major element in C-218's passage.
Retaining that tax income in Canada would be quite advantageous. During the discussion, sponsor Kevin Waugh, who proposed the bill in the House of Commons, and other supporters pointed out that sports betting in Canada is a $14.5 billion business that is almost completely done via offshore sites and unlicensed operators.
Canada Sports Betting FAQ
Q: Is sports betting legal in Canada?
A: Parlay sports betting is legal in the entire country. However, every province has the decision to make single-game wagering legal, so this will vary across every province.
Q: Who regulates and oversees Canadian sports betting?
A: Regulatory bodies vary between the country's provinces. Each can establish its own rules and laws.
Q: Where can I bet on sports in Canada?
A: You can wager parlays on sports in Canada's any state. Most provincial lotteries started putting in single-event betting products in August 2021. Commercial operators could open in Ontario at the beginning of 2022. Other states could launch commercial operators in the upcoming months.
Q: Is mobile sports betting in Canada available?
A: There are legalized wagering options with the help of provincial lotteries; however, some states have also opened commercial markets. There are some unregulated sportsbooks that are still a part of the Canadian market. Unregulated at both provincial and federal levels, betting with offshore operators can be dangerous. Consumers have no legal alternative when wagering with an offshore operator.
Q: Who can bet on sports in Canada?
A: Anyone above 18 years of age can place wagers on sports legally in Canada.