2023 NFL Draft: Third Overall Pick Odds, Predictions & Bets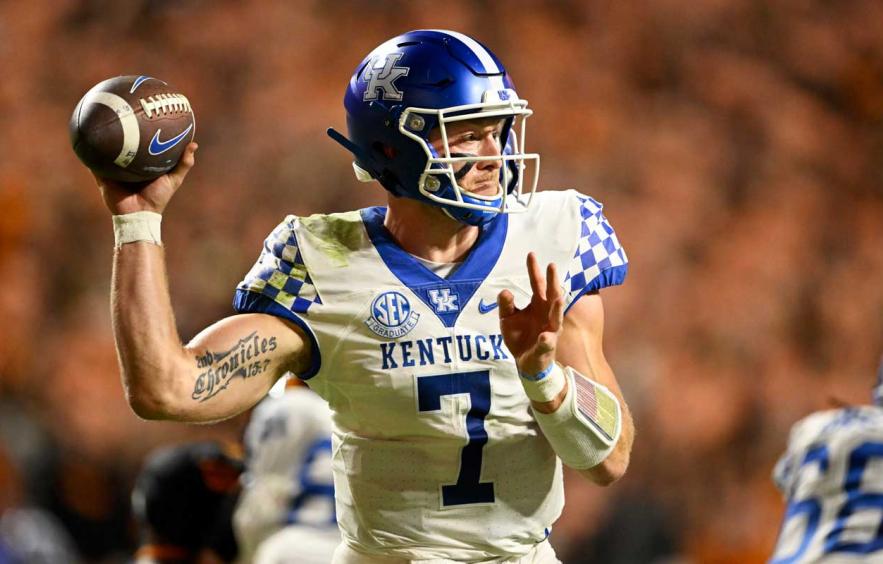 Eakin Howard/Getty Images
The third overall pick is currently held by the Arizona Cardinals, but that may not be the case come draft day. This has led to a lot of uncertainty in the market for the third overall pick, but that can oftentimes lead to great betting opportunities.
The Cardinals have been rumored to trade down from three for multiple reasons. They need a ton of help across the board, so trading down would help them get multiple impactful players over the next few years instead of one player in the first round this year. There are also a ton of quarterback-needy teams who may be interested in moving up to the third pick. There are reportedly six teams interested in moving up to the third overall pick.
Daniel Jeremiah mentioned that the Cardinals would trade the pick away prior to the draft and spoke of it almost as a near certainty. When it's all said and done, I do believe they trade away the pick to the Colts, Titans, Seahawks, Lions, or Raiders. A lot of my opinions on this market will be shaped by the premise of them trading the pick.
This might surprise people, but betting on the NFL Draft is far and away the best event of the year to wager on. The reason is that it's an information market. These types of markets are the easiest to make money on because no game has to be played. When you bet on an NFL game, you can have the best handicap in the world and have a massive edge according to your numbers. Yet, so much can go wrong. All it takes is a few things you can't possibly account for in your handicap, like one cornerback to trip, a field goal kicker getting the yips, a few bad calls, and so many other possibilities for your bet to go sideways. Betting on the NFL Draft doesn't have that type of variance. Once you know a team is keyed in on a certain player or position, that's it. Obviously, reading the tea leaves from plugged-in reporters and getting good information is vital.
Thankfully we have that and won over 40 units on unique bets last year during the NFL Draft. Find all of our official draft bets and see how you can get access to them for as low as $5!
For all of the latest odds on every NFL draft market, check out our NFL Draft Odds table, which updates every 10 minutes!
Third Overall Pick Odds
Odds courtesy of FanDuel Sportsbook
Third Overall Pick Bets and Notes
Anthony Richardson

, QB, Florida
Odds: +110
Richardson is the favorite to be selected third overall despite the Cardinals not even being in the quarterback market! It's a seemingly impressive leap of faith, considering a trade hasn't been finalized yet. If a team were to trade up, it makes a lot of sense for it to be for the "toolsy" quarterback in Richardson. That being said, I'm not ready to bet on the favorite of a market like this. A team could also trade up for one of the other quarterback options as well, or if the draft gets weird at the top and one of Stroud or Young falls, Richardson may not even be in consideration here.

Will Anderson, EDGE, Alabama
Odds: +250
If the Cardinals don't trade the pick, it's presumed they would take the safest defensive player in the draft in Will Anderson. The issue is, I'm not sure that's a safe assumption. The Cardinals need help basically everywhere, defensively, but especially at cornerback. It's not out of the conversation for them to prefer Devon Witherspoon or Christian Gonzales based on Monti Ossenfort's history in Tennessee. Since he took over as director of player personnel in 2020, they selected at least one corner in each of the first two rounds in each of the past three years. Given the uncertainty, I would avoid paying a premium on Will Anderson.
Will Levis

, QB, Kentucky
Odds: +600
Teams seem to be all over the place on Levis. He could go as high as second to the Houston Texans, who are reportedly high on him relative to the market. He could also fall out of the top 10 if the draft shakes out the wrong way. With that being said, as it relates to the third overall pick, if you want to bet on this market, I don't mind throwing a bit on Levis at 6/1. It's extremely likely the Cardinals trade down with any reasonable offer. A team would only be trading up for a QB, and Levis is one of 2-3 QBs who are available.
CJ Stroud, QB, Ohio State
Odds: +600
Stroud was once the heavy favorite to go first overall and may still be selected there. But there has been a steady drumbeat of information out of Houston that the Texans (who hold the second overall pick) are not fans of Stroud. If we run through the thought process that Young is selected first, and the Texans don't like Stroud at 2, the Cardinals' phone would be ringing off the hook if that happened at pick 3. As the days pass, this scenario is looking more and more likely. This leaves some value on the board with Stroud.
Devon Witherspoon, CB, Illinois
Odds: +2500
As I mentioned in Will Anderson's blurb, a defensive player being selected would require the Cardinals keeping the pick. I would much rather take a stab on Witherspoon at long odds than Anderson at +250. We think we know more than we do at this point in the draft process, so embracing some variance is the right approach at this stage.
If you want push notifications for all of these bets, make sure to join our subscriber-only discord!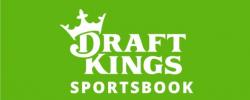 DraftKings Bonus
Get a Deposit Bonus of up to $1,000
For the most up-to-date picks, check out my Twitter and subscribe to our Discord. This sheet from Dan Rivera tracks all my betting picks and those from the rest of the betting staff. Just click on the tab with my name on it for the results.
---
This article is intended for entertainment purposes and adult users only. Call 1-800-GAMBLER if you have a gambling problem.