Week 7 NFL Odds: Lookahead Lines Report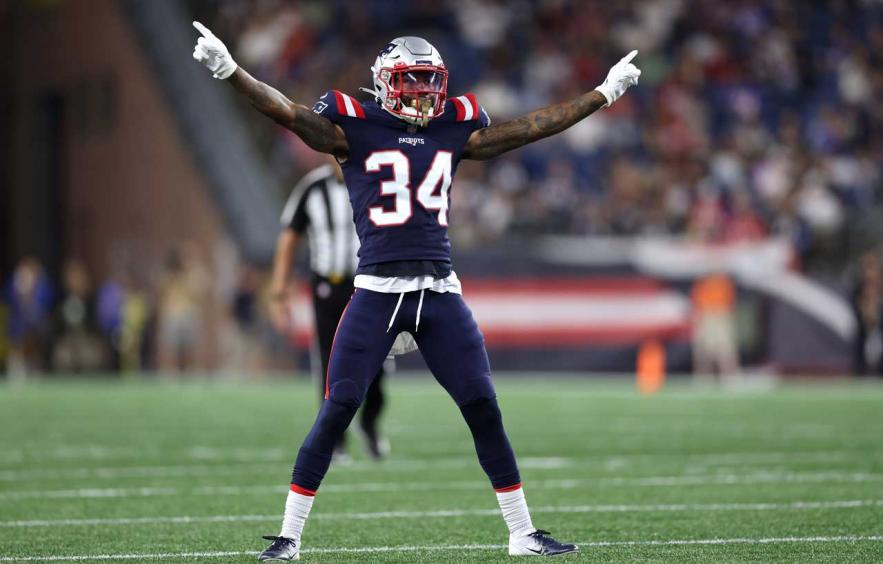 Maddie Meyer/Getty Images
In last week's lookaheads, I was bullish on taking early action on the Buccaneers and Ravens, and personally fired them off as official plays in our subscriber-only Discord. The Bucs were available at -6.5, moved through seven, and are now 8.5 at most books. That's the entire point of this piece.
The Ravens' line didn't move as much since the Giants were a surprise Week 6 winner against the Packers, but I still like how they match up against former defensive coordinator Wink Martindale's blitz-centric defense.
Week 7 brings a few more spots where early action will be helpful, so let's jump in.
Friends don't let friends bet NFL sides on game day. I understand the appeal of getting action down on a game about to kick off, but please, for the love of all things sacred, don't do it. I understand that most casual bettors out there don't have time to comb through every news blurb and injury report the moment it comes out. It's difficult for most bettors to feel informed early in the week, or even more, right when next week's line is posted on Sunday evening for the following week's games.
In my opinion, the only way to consistently put yourself in a position to gain positive expected value (+EV) while betting on NFL sides is to beat the closing line. Sportsbooks gradually increase the limits they let bettors get down as the week progresses, indicating the book feels they've priced the game correctly. So. unless you're waiting later in the week because you're betting five-to-six figures on a side, you're +EV increases if you can get down on a number before it's sharpened by the whales.
---
Useful Betting Research Tools: NFL Player Stat Explorer | NFL Team Stat Explorer
---
Each week of the season, I'll provide a first glance at the upcoming NFL slate through the lens of lookahead lines. This brief lookahead window offers a sneak peek at how teams are valued by bookmakers before the start of the week. It's also an opportunity to act before the games are posted and sharpened on Sunday evening—after the previous week's games are complete. These lines are a true indicator of how bookmakers value each team, without the influence of the recency bias that comes after watching eight hours of football earlier in the day. Depending on the bookmaker, and bettor for that matter, you may or may not be able to get the type of action down you'd like, depending on your unit sizing. The key is understanding where the value is on the board in any given week, and that is easier to do once you know what the opening number is.
When I take a position on a lookahead line, I believe the current number will beat the closing line. It's an effort to get ahead of the market movement to land the best number. Basically, I'm parlaying my handicap. In essence, if I'm right in my Week 6 evaluation of the team and market, I will have an advantage in predicting where the line movement will come first in Week 7.
For reference, I'll use the initial odds released by Westgate back in May to show you how the game opened. Then, I'll note the consensus for each current Week 7 lookahead line, with the spread listed based on the home team:
Week 7 Lookahead Lines Takeaways
It matters less early in the season, but I'm always on the hunt for scheduling and travel advantages. For the most part, these things are already baked into the number, but I believe there are instances each week that aren't accurately accounted for in the market.
Week 7 Byes: Buffalo, Los Angeles Rams, Minnesota, Philadelphia.

Saints

@

Cardinals

(-2.5)

I have such little faith in the Cardinals right now. The Saints are beat up right now and might head into their Week 6 matchup against the Bengals with backups at quarterback, cornerback, and all three wide receiving positions. However, there's a chance all are close to ready for Week 6, making it likely they're good to go for this Week 7 matchup. We could see this move through the three if the Saints lose and the Cardinals win on the road in Seattle, and I'll happily take the Saints getting 3.5.
Giants

@

Jaguars

(-3)

These two clubs have benefited greatly from upgrading their coaching staff this season. I'm still not quite sure how the Giants are getting it done each week, and it's fair to point out they've taken advantage of a soft opening schedule, but shutting the Packers out last week in the second half was impressive. Another dominant win against the Colts in Week 6 could move this toward the Jaguars, but early action isn't necessary.

Check out our Week 6 betting tracker before placing your Week 6 bets!
Packers

@

Commanders

(+5.5)

This is the first of three straight road games for the Packers, and it's a soft landing spot against a banged-up Carson Wentz and the Commanders. The Packers' defense has been one of the more disappointing units so far this season, ranking 23rd in Football Outsiders' DVOA metric despite lofty preseason expectations. The offense also appears to lack upside, but I believe there's enough talent here for them to turn it around. Week 6's matchup at home against the Jets will be telling.
Lions

@

Cowboys

(-7)

The Lions limped into their Week 6 bye and will look to hit the ground running here against Dallas. Dak Watch 2022 continues, and this Detroit defense is certainly a soft landing spot for his return if he's close to coming back. The prospects of him returning here likely hold this at seven, regardless of Week 6's Sunday night results against the Eagles.
Buccaneers

@

Panthers

(+9.5)

This is back-to-back road games for Tampa Bay, and the upheaval in Carolina has moved this line drastically. Laying nearly 10 points on the road in the division never sits well with me, and I'll be interested to see how the team galvanizes around Steve Wilks. This is likely Bucs or nothing for me, and it's nothing for now.
Browns

@

Ravens

(-6)

The Browns' offense has been a pleasant surprise under Jacoby Brissett. They've had a soft schedule in terms of opposing defenses, but they currently rank inside the top six in EPA per play, success rate, and DVOA. Similar to the aforementioned Packers, this Browns' defense has been a massive letdown. They've dealt with injuries at all levels, but they've also flat-out underperformed.

I think New England wins in Cleveland this weekend, and I've already shown my hand in the Giants and Ravens matchup, so I think this could get to seven. With that said, I think a move through seven feels like a stretch, so it's safe to wait and see how Week 6 plays out.

Find the best odds for every Week 6 game in a matter of seconds.
Jets

@

Broncos

(-3.5)

It's interesting to see how this line has moved since the preseason. The Broncos' offense has been inept, and that's about as nicely as I can put it. The Jets, on the other hand, have shown some life and are getting a ton out of their 2022 rookie class. There's no reason to act on this early, but I'll be interested to see this market develop and Week 6's results could drastically impact it.
Texans

@

Raiders

(-7)

Both teams are coming off of a Week 6 bye. That's brutal. The league needs to figure out these scheduling and rest advantages in a more thoughtful way.
Chiefs

@

49ers

(+1.5)

The Chiefs have a big one in Week 6 against the Bills, and following it up with a trip west to take on the 49ers is a big ask. Luckily, they're catching the 49ers at a good time. San Francisco's practice report is starting to look like a CVS receipt. The defense is losing key contributors every week, and they'll need to be close to full strength in this matchup. A Kansas City in Week 6 moves this to 3 regardless of what the 49ers do in Atlanta, so taking an early position on the Chiefs is something I support.
Bears

@

Patriots

(-6)

The Bears have a significant rest advantage here, but I'm not sure it matters. After playing on Thursday night in Week 6 we're subjected to even more primetime Bears action in Week 7, this time in New England on Monday night. The Patriots are feisty right now and in the middle of a pretty soft part of their schedule. I like New England here, laying less than a touchdown at home against Chicago.
---
This article is intended for entertainment purposes and adult users only. Call 1-800-GAMBLER if you have a gambling problem.