SharpClarke's Week 9 Betting Recap: Did the Bucs Save Their Season?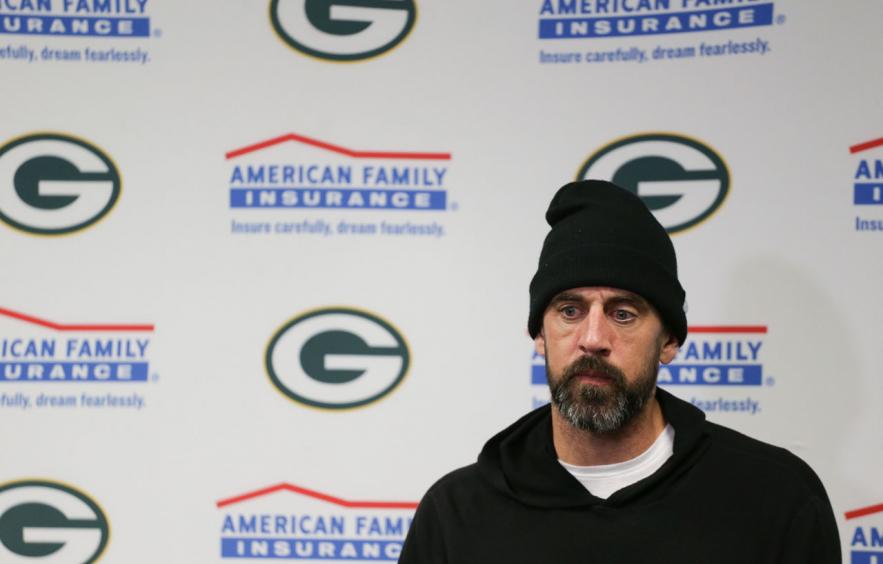 Joshua Bessex/Getty Images
Coming into the 2022 season, the shortlist of favorites to win the NFC featured three teams: Bucs, Rams, and Packers. After Week 9, all of these teams have more or less failed to meet expectations. But we are only halfway through the season. Do any of these teams still stand a fighting chance to make magic happen come playoff time? The Rams have shown no ability to overcome their offensive line injuries and reinforcements are not on the way. They have simply been bad, and I would not bet on them turning it around. For the Packers, Aaron Rodgers has failed to meaningfully develop his young receivers and as a result, they have struggled in the biggest moments. This came into full focus against the Lions when they could not convert on the goal line or get first downs late with the game on the line. But the Bucs, in a weak division, might stand a chance. Let's dive in.
Prep your Week 10 Betting Card!
Tampa Bay
Buccaneers

Expectations
Preseason Super Bowl odds: +750

Current Super Bowl odds: +2000
I wasn't watching the Bucs-Rams game live on Sunday afternoon, but saw the commentary on Twitter and in text messages from friends: Tom Brady was washed. The Bucs suck. The dismal performance—before the game-winning drive—followed on the heels of losses to Pittsburgh, Carolina, and Baltimore. I have been close to letting go of expectations for the Buccaneers, and expected to be disappointed. But when I got around to watching the film, I actually saw some small signs of hope.
First, the Rams are a particularly tough matchup for the Bucs. It's why the Rams blew them out in the playoffs last year (outside of a fluky comeback that made the final score close). They get interior pressure and stop the run. They also have Jalen Ramsey to disrupt Tom Brady's favorite downfield target. The screens to Chris Godwin were sniffed out. It was ugly. But I expected a down performance from Tampa Bay, and they actually graded much better than the Rams in my effectiveness metric. They were making the types of plays that can lead to success, whereas the Rams were absolutely hopeless.
Second, Tom Brady is not physically washed. Watching every snap really puts things in perspective in a way that stats cannot. I watched Matt Ryan throw lofty balls to the sideline with no zip, again and again. He simply lacked the arm strength to make the throws he once could. That's what washed looks like. It happened to Peyton Manning, too. Brady can make all the throws still. The problem is that he doesn't want to take hits, and the offensive line is bad. That's a tough combination and explains why they are running too much. But it's mental and has to do with decision-making instead of some kind of physical limitation. That means that there is potential for improvement, particularly if the offensive line can get a piece back healthy.
Ultimately, we know Brady has that competitive fire. And the Bucs' division is so bad that they can win it and make the playoffs with 9-10 wins. They have the tools on offense and are getting healthier on defense (outside the critical loss of Shaquille Barrett). Overall, the path is there. As the odds reflect, it's not quite time to give up on the Bucs in a crowded but underwhelming NFC playoff picture. This week's game in Munich is absolutely huge for them, so I will be watching closely.

Week 9 Betting Recap
I had a slightly winning betting week in Week 9, which was nice. But, unfortunately, the dismal Monday Night Football performance from New Orleans capped what could have been a better week overall. Going 2-1 on the high conviction bets meant a 3-3-1 finish for +0.29 Units. But once again, the number really mattered. I got the Commanders at +3.5 against Minnesota, and they closed +3. The game landed 20-17. I got the Falcons +3 against the Chargers, and that game closed +2.5. It also landed 20-17. Getting the right timing in the market and shopping for the best available line is essential to any winning strategy, and it was on full display this week.
The biggest lessons I took from my bets this week came from the Dolphins-Bears matchup. I bet the Dolphins -4, anticipating they would move the ball at will and score touchdowns against a bad Bears' defense. When I placed the bet, I was debating whether to just play the Dolphins' team total over because I was uncertain how Justin Fields and the Bears' offense would look against them. I opted for the spread bet because the Dolphins have been a good run defense and the Bears run at such a high clip. The Dolphins easily could have covered 4, as they missed a short field goal and failed on two key fourth-down conversion attempts late. But it wasn't the best way to attack the game. The Bears' offense has meaningfully improved, most notably by getting Fields out of the pocket. And it's important to distinguish between a run defense that is effective against more traditional power-based running (or even zone schemes that still look to attack up front) and a rushing attack built around the threat of a quarterback run. These require different strengths on defense, and the Dolphins were not as prepared to stop the Fields-led rushing attack. That's an important takeaway for handicaps moving forward and I will take my lesson. Win or lose, I will continue to learn and apply what I learn.
With that, on to Week 10!
For all my bets and analysis, you can join the 4for4 Discord via a 4for4 betting subscription (10% off with code SharpClarke) and follow @SharpClarkeNFL on Twitter for alerts. This sheet from Dan Rivera tracks all my betting picks (and those from the rest of the betting staff) on the year. Just click on the tab with my name on it for the results.
---
This article is intended for entertainment purposes and adult users only. Call 1-800-GAMBLER if you have a gambling problem.