SharpClarke's Best Week 10 NFL Bet: JAC @ KC Matchup Spotlight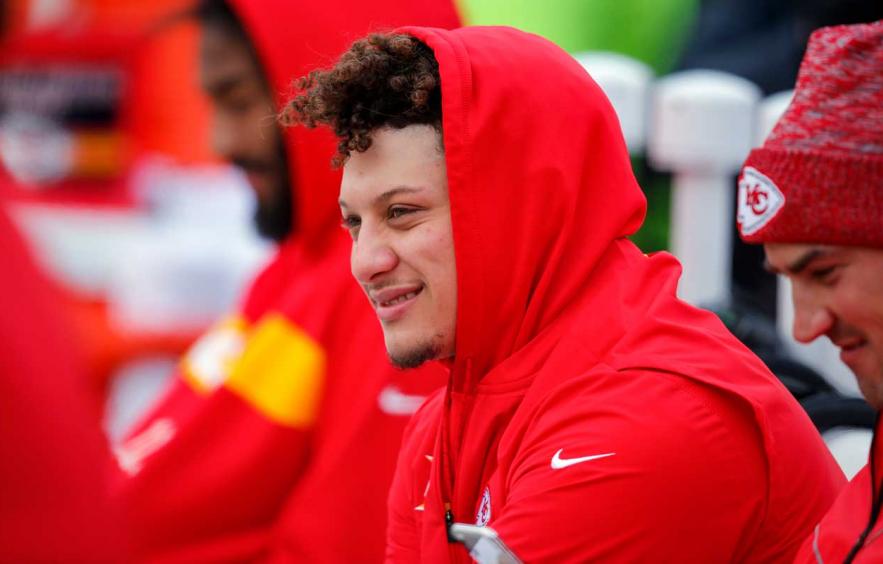 David Eulitt/Getty Images
This week's matchup will be fun to talk about because it features two of my favorite teams in the Jaguars and Chiefs. It also is the game with the highest projected point total of the weekend, so it should be fun to watch. If nothing else, that makes it worth considering a wager. Fortunately, I see a few angles in this game that should be profitable. Let's dive in.
My Numbers
Kansas City: 4th (Offense: 2nd, Defense: 18th)
Jacksonville: 20th (Offense: 13th, Defense: 27th)
Baseline: KC -10.5 -425 Moneyline
Matchup Breakdown
KC Offense vs. JAC Defense
In a world where most NFL defenses have shifted or are shifting towards two-high shells, especially against explosive passing offenses, the Jaguars run a lot of single-high looks and love to get after the quarterback with the blitz. That's obviously not how you want to defend Patrick Mahomes. You need to be able to get pressure with four and flood secondary with players who can prevent gaps from opening up for Mahomes to exploit. Now, defenses shift schemes from game to game and there is no guarantee the Jaguars will not adapt. But in a crucial moment against the Broncos and Russell Wilson (who plays his worst football against two-high), the Jaguars ran single-high and Wilson burned them deep to win the game. So, let's say I don't have confidence in the Jaguars to adapt.
Their aggressive style on defense has led to big plays by several opposing quarterbacks, including a game-winner from Carson Wentz. There is no question that Mahomes can bounce back here after a tough outing against the Titans. But it's important to factor in game flow when predicting how this offense will perform. Mahomes and the Chiefs routinely perform better when pushed to their limits, are forced to pass, and play from behind. Even against the Titans, it wasn't until essentially their last opportunity that Mahomes turned on the magic and made multiple game-saving plays. If the Chiefs are playing this game with the lead, they might want to run the ball more. That would not only be less efficient than any time Mahomes drop back, but it would play into the Jaguars' strength on defense.
Ultimately, how well the Chiefs' offense performs and how many points they score might depend on how well the Jaguars' offense can keep up. So let's move on to that side of the ball.

JAC Offense vs. KC Defense
The Jaguars' offense is somewhat difficult to nail down cohesively. On one hand, they have been very good by most metrics on a per-play and per-drive basis. Their run scheme works well and Travis Etienne is absolutely masterful at eluding tackles with an impressive combination of balance and power. Trevor Lawrence is beyond his years at sensing and reacting to pressure in the pocket, leading to a very low sack rate (just 12 sacks on the season) and some great plays on the run. He has command of the offense at this point and, outside of a few errant throws each game, is doing a great job moving the chains on intermediate throws.
But they have faced two major problems: First, Lawrence is not really threatening to throw downfield. They don't really have the weapons, although with Jamal Agnew back in the lineup perhaps they can open things up a little bit on a few plays. But the lack of a true downfield threat makes everything condensed and requires the Jaguars to avoid mistakes. This brings us to the second problem: Mistakes. When you don't score a lot from far away, every drive comes down to red-zone performance. And Lawrence has thrown two back-breaking picks in the red zone that have essentially cost the Jaguars two wins. Travis Etienne also fumbled a ball into the end zone.
They should continue to have success here against the Chiefs on a play-by-play basis. The Chiefs also play aggressively on defense, which tends to punish bad quarterbacks who sit in the pocket and make slow decisions. The Chiefs also perform better against straight-up run games that rely on power instead of misdirection, because their aggressiveness is paid off when they meet the running back at the line. They have played relatively worse on defense against offenses that can use misdirection, speed, and creativity to force mistakes by the defense. Doug Pederson and the Jaguars qualify here. I expect the Jaguars to implement roll-outs, quick passes, and RPOs to keep the Chiefs on their toes. Their performance could ultimately come down to red zone production, which is tough to predict. But perhaps Lawrence and this offense will benefit from the released pressure that comes with being a big underdog, a role they have not played frequently this season despite their 3-6 record.
Ultimately, I would bank on them being able to make plays here and get the ball down the field. They also will probably avoid settling for field goals where possible because Pederson understands the stakes when you play an offense like Kansas City's. You need points.
See the rest of SharpClarke's Week 10 Betting Card
Prediction
With two aggressive defenses and two offenses capable of capitalizing (but also making mistakes), there is some possibility of variance here. I could see the Chiefs having tremendous success (like they did against Arizona in Week 1) if the Jaguars run their base defense and try to blitz Mahomes. But the Jaguars are good enough to capitalize if the Chiefs make a couple of mistakes, unlike the Titans last week. Either the Chiefs build a big lead and the Jaguars score in garbage time, or this is a back-and-forth fight. Either way, I like the Jaguars to show up with some life here and give the Chiefs a run to the end.
Final Score Prediction: KC 34, JAC 28
Market Evaluation
This game opened with a spread of KC -9.5 and a Total around 50.5, and neither number has moved much. The Chiefs will always take a lot of money, especially at home against an inferior team. But books have refused to offer a spread of 10, knowing that substantial money would flow on the Jaguars. The spread has not dropped either, perhaps reflecting a balance in the marketplace or an unwillingness to offer the -8.5, which can be teased down to -2.5. I don't think the market is sending any strong signals in either direction here, but books are definitely more comfortable taking Chiefs money at -9.5 than Jaguars money at +10. It's probably a fair number that will entice fairly equal action. The total is also quite fair, although I wouldn't be surprised to see it move up further as the week goes on.
Best Bets
JAC Team Total Over 20.5 (+104) (FanDuel), Over 20 (-109) (Circa CO)
JAC +9.5 (-110) (FanDuel)
Over 50.5 (-110) (FanDuel)
If you enjoyed this matchup breakdown, you can access all my picks with detailed write-ups for every play with a 4for4.com Betting Subscription. Sign up using the Promo Code SharpClarke for 10% off and get every bet I make in real-time. For the most up-to-date picks check out my Twitter and subscribe to our Discord. This sheet from Dan Rivera tracks all my betting picks (and those from the rest of the betting staff) on the year. Just click on the tab with my name on it for the results.
---
This article is intended for entertainment purposes and adult users only. Call 1-800-GAMBLER if you have a gambling problem.