Thursday Night Props: Adebayo's Minimal Impact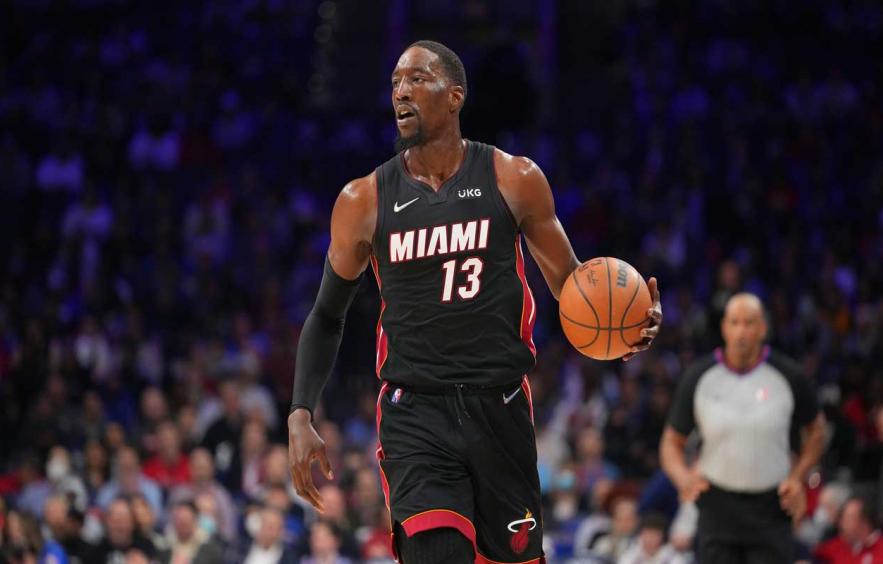 Mitchell Leff/Getty Images
The underdogs were certainly biting on Wednesday Night.
Milwaukee and a Ja Morant-less Memphis team both earned outright wins as underdogs last night, assuring NBA fans of four second-round Game 6 matchups. Thursday night brings two potential closeout Game 6 battles, with each favorite needing to earn a road win to advance to their respective conference finals. Miami travels to Philadelphia, to try and close out a 76ers team that was noncompetitive in a 120-85 blowout loss on Tuesday night. Will Philadelphia get the dominant Joel Embiid and James Harden, or the Game 5 version that produced a combined 31 points and 11 rebounds?
Phoenix heads to Dallas, trying to end the season for Luka Doncic and the Mavericks. The Suns have yet to win on the road in this series, and the last time Phoenix played at American Airlines Center, they fell victim to a barrage of 20 3Ps in a 111-101 loss. Can Dallas find their shooting touch from deep and force a Game 7 back in Phoenix?
The prop lines always get sharper as the playoff series gets deeper, but we have identified three props worth backing for tonight's drama-filled matchups.
Our NBA Player Prop Tool and NBA Prop Stat Explorer Tool are critical resources to help identify key spots for betting advantages. Of course, monitor our Discord activity for key last-minute updates. Let's dive into three props for tonight.

BetMGM Player Prop Bet (May 12th, 2022)
*Lines accurate at the time of publication.
Bam Adebayo (MIA) Under 27.5 Points + Rebounds + Assists (-120)
During this year's playoffs, Bam Adebayo has seen a drop in production. His regular-season average of 31.5 PRA has been reduced to just 25.8 PRA over 10 games against Atlanta and Philadelphia. His 27.6 PRA average in this series, has been greatly skewed by an average of 21.5 points, 10.5 rebounds, and 3.5 assists in the two games without Joel Embiid on the floor.
With Embiid battling through the orbital fracture, he has become less of a presence on the offensive end of the floor but has still limited Adebayo's production. In Games 3 and 5, Adebayo was stifled with just 13 and 18 PRAs. As we saw last night with Memphis, it's very tough to win a closeout game on the road. Adebayo averaged just 25.5 PRA in the two regular-season games against the 76ers, and I don't see him exceeding that number tonight against Embiid and Philadelphia.
Risk: 1.20 Units on BetMGM to Win 1 Unit. (Playable to -125)
DraftKings Player Prop Bets (May 12th, 2022)
Jalen Brunson (DAL) Over 7.5 Rebounds + Assists (-105)
Jalen Brunson struggled with production over the first two games of this series but has been a critical piece to the Mavericks' success since Game 3. He has tallied rebounds + assists totals of nine, eight, and nine during that stretch, averaging over 36 minutes and just two fouls per game.
Phoenix brings an elite defense, and scoring production with Brunson has high variation. However, I expect him to be on the court as much as possible with the Mavericks facing elimination while continuing to find a way to stay productive. Brunson is averaging 8.5 RA in 11 postseason games, and exactly 8.0 RA in this series even with the early struggles.
I'm backing Brunson over 7.5 Rebounds + Assists with favorable juice in tonight's Game 6 matchup.
Risk: 1.05 Units on DraftKings to win 1 Unit. (Playable to -110)
Tobias Harris (PHI) Over 23.5 Points + Rebounds + Assists (-125)
The variation between playoff games makes it more challenging to project production for individual players. Coaches drastically change their defensive schemes in a short series, allowing for players who have struggled to have big games at any moment. Tonight, we are backing Tobias Harris to break out of his slump and crest his 23.5 PRA line at DraftKings.
Harris beat this number easily in the first two games without Joel Embiid but has seen a production drop over the two-three contests. Harris has registered 20 and 15 PRA the past two games, but he has been greatly affected by a specific variable each time. In Game 4, Harris earned his fifth foul early in the fourth quarter, followed by the blowout loss in Game 5 where he only played 33 minutes.
The Heat will always focus on James Harden and Joel Embiid, and this number has fallen too far given Harris' seasonal production of 17.2 points, 6.8 rebounds, and 3.5 assists. In a game that should stay close throughout the fourth quarter, I'm taking the over on Harris' 23.5 PRA total.
Risk: 1.25 Units on DraftKings to win 1 Unit. (Playable to -130)
For the most up-to-date picks check out my Twitter and subscribe to our Discord. This sheet from Dan Rivera tracks all my betting picks (and those from the rest of the betting staff) on the year. Just click on the tab with my name on it for the results.
---
This article is intended for entertainment purposes and adult users only. Call 1-800-GAMBLER if you have a gambling problem