2021 U.S. Open Betting Card Preview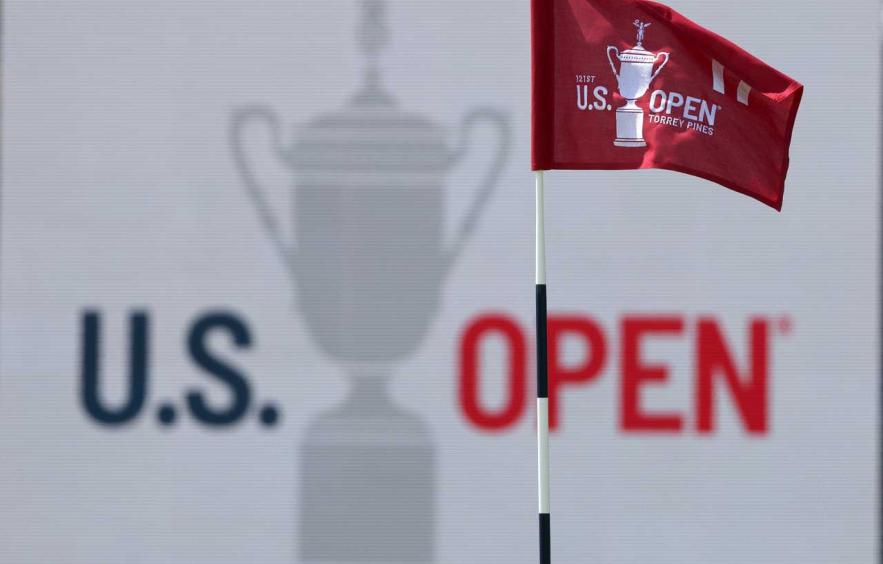 Harry How/Getty Images
Welcome to our first week of golf content at 4for4! We're looking forward to providing top-notch golf betting content to the seasoned golf bettor while also introducing many of you to the numerous ways to bet and profit off of this glorious game.
Each week, along with my betting card preview, Ron Klos will provide his weekly pre-tournament model and selections. Here's his first piece. Once the tournament beings, Ron will provide head-to-head matchup analysis and live betting options prior to the start of rounds 2, 3 and 4.
Our new betting package includes all of our golf content, along with our extensive offerings for the NFL and NBA. Through the end of this week's U.S. Open, you can get 25% off of our season-long betting package. Hopefully, we can help you cover that expense in short order with this week's selections at Torrey Pines.
We don't often get a regular Tour stop like Torrey Pines to play host to the U.S. Open. The South course is home to three of the four rounds of January's Farmers Insurance Open, and while there's a multitude of factors that'll differ this week from January's iteration, I don't think it's wise to ignore past Farmers Insurance leaderboards. It's less about actual course history at Torrey Pines and more about familiarity, and ideally success, on these playing surfaces, which are mostly native to Southern California golf. The United States Golf Association (USGA) will ensure that this plays differently than a regular Tour stop in January, but pretending the Farmers doesn't exist seems short-sighted.
The USGA has turned the Tour's longest track into a par-71, stretching over 7,700 yards. The fairways are long and narrow, with up to five inches of progressively penial Kikuyu grass that feels inevitable at times. Distance matters, not only because it plays north of 7,700 from the tips, but because long hitters benefit from shorter irons into the green—a significant advantage when you're playing out of the graduated rough and hitting into smaller-than-average, lightning-quick Poa Annua greens. Green-in-regulation rates at Torrey are about 3% lower than your average Tour stop, and that'll only increase under U.S. Open conditions. In short, a winner will need to be positive throughout the bag in order to win this week.
Past Winners at Torrey Pines for The Farmers Insurance Open:
2021: Patrick Reed (-14)
2020: Marc Leishman (-15)
2019: Justin Rose (-21)
2018: Jason Day (-10)
2017: Jon Rahm (-13)
2016: Brandt Snedeker (-6)
2015: Jason Day (-9)
Past Winners at The U.S. Open:
2020: Bryson DeChambeau
2019: Gary Woodland
2018: Brooks Koepka
2017: Brooks Koepka
2016: Dustin Johnson
2015: Jordan Spieth
Corollary Courses:
Harding Park (2020 PGA Championship)
Stadium Course (The American Express)
Riviera Country Club (The Genesis Invitational)
Player Profile for the week:
SG: T2G
Driving Distance
Approach >200 yards
SG: Putting (Poa Annua)
"SG: SoCal"
For my full card, including any live in-tournament bets, please check out our subscriber-only Discord chat. Let's dig in. As always, shop for the best number, but I'll note the best number available at the time of this writing.
*Betting lines accurate at the time of publication.
Top Tier
As you'd expect, the top tier at the U.S. Open is loaded, with 13 golfers posted at 30/1 or shorter. Jon Rahm is the favorite this week, and by a good margin according to most sportsbooks. He's yet to win a major, but he's won at Torrey Pines in the past and enters the week in incredible form after three dominant rounds at The Memorial. Rahm is followed on the betting board by Xander Schauffele (+2000, William Hill), Dustin Johnson (+1800, William Hill), Brooks Koepka (+1900, DraftKings), and defending U.S. Open champion Bryson DeChambeau (+1800, William Hill). These four are all in the +1500 to +2000 range, depending on your book.
The narratives are flowing with this foursome. Schauffele is the hometown kid, looking to secure his first major victory after a plethora of top-10 finishes, including all four of his previous U.S. Open appearances. Dustin Johnson couldn't win against a soft field at Congaree last week, but he played well and found form after a lackluster spring. Finally, the Tour's closest friends, DeChambeau and Koepka are both built for events like this. They already have U.S. Open trophies on their proverbial mantles, and they both present the best value at the top of the board. Koepka has struggled with his putter at times over his last four events dating back to The Masters in April, but he's thrived historically on fast and firm putting surfaces like we're expecting this week. If I find a 20/1 on him, I'll take it. His BFF Bryson DeChambeau allegedly declined the opportunity to be paired together with him for the opening two rounds, robbing us of the eight-plus hours of can't-miss theatre. In a perfect world, they'll both play well, and we'll see them paired together for a weekend round at our national championship. Pre-tournament, I'm getting exposure to this group with finishing position bets and staying away from these shorter prices.
A secondary tier sits right behind them, including Rory McIlroy (+2100, DraftKings), Jordan Spieth (+2300, FanDuel), Collin Morikawa (+2500, DraftKings), Justin Thomas (+2400, FanDuel), Viktor Hovland (+2800, DraftKings), Patrick Cantlay (+2500, FanDuel), Patrick Reed (+2900, FanDuel), and Tony Finau (+2800, PointsBet). You can make a case for Rory McIlroy and Justin Thomas being auto-bets anytime they're north of 20/1, and if they're dialed in off the tee, they're going to contend. Typically his best weapon, McIlroy is a not-so-nice 69th in this field in SG: OTT over the past three months. World No. 2 Justin Thomas didn't make the trip to San Diego for the Farmers Insurance in January, and while he's live to win any time he tees it up, this setup doesn't feel like an ideal fit for his game. His putter has let him down of late, ranking 116th in the field in SG: Putting over his past 24 rounds, and these Poa Annua greens are not for the faint of heart.
Because I'm subservient to the data and a sucker for a good story, I'm starting my betting card with Tony Finau. The winner of just one event on the PGA Tour, a weak field event over five years ago no-less, will break into the winner's circle at the toughest test in golf. Finau, sixth in Ron Klos's U.S. Open model, has improved in each of the three strokes-gained tee-to-green metrics this season and has shown an affinity for Southern California golf. Finau played four events in California this season, finishing fourth, T2, T2 and second. Two of those events were at corollary courses, and a third was here, a T2 at Torrey in January. Yes, none of those are wins, and that's truly the Tony Finau experience. This week will be different.
Mid-Tier
The middle tier is loaded with viable options, and where I'll take the majority of my shots this week, both in outrights and in finishing position bets. My favorite play in this spot is Will Zalatoris (+4500, DraftKings). All Big Willy Z does is show up to the world's toughest tracks, against the world's strongest fields, and contend. A T6 at last year's U.S. Open was followed up by a solo second-place finish at The Masters and a T6 at last month's PGA Championship. He's 17th in the field in SG: T2G over his past 50 rounds. While he's not always sharp with the flat stick, the young Texan showed he's comfortable on the Poa greens when he finished seventh here in his debut back in January. William Hill is offering a boost on his T5 finish at +650.
My other outright play in this range is Louis Oosthuizen (+5000, PointsBet). His resume is difficult to wrap your head around. The 2010 Open champion has won nine times internationally but has never hoisted a trophy stateside. He's managed to be the runner-up at all four majors, including last month's PGA Championship. An impressive feat that must be incredibly frustrating at the same time. He's been riding a hot putter over the past few months, but it's not all smoke and mirrors. He's also gaining strokes on approach and around the green of this season. In total, he's up 0.89 strokes per round compared to his 2020 season, and he's seventh in SG: total over the past six months. Oosthuizen is +3300 to win at DraftKings, so he presents a tremendous value at +5000. A T10 finish pays out +490 on FanDuel.
Longshots
The list of previous U.S. Open winners shows that we don't get a lot of winners from this tier. This week, I prefer to attack this section of golfers with finishing position bets more than staking them outright, but I've already taken a small position on two guys north of 100/1. First, Max Homa (+11000, FanDuel). There's no middle ground for Homa, he either contends or he misses the cut. The variance is reduced when he's in California, though. The winner of February's Genesis Invitational at Riveria in Los Angeles, one of my corollary courses for this week, Homa finished no worse than 21st in his four California events this season. He's available at +300 (William Hill) for a T20—one of my favorite bets of the week.
Next is Ryan Palmer (+20000, PointsBet). A +500 T20 is likely a more responsible play and one that I'll make, but this is an egregious price for the 34th-ranked golfer in the world. Palmer finished secnd here in January, his second runner-up finish in four career starts at Torrey Pines. Be smart with your bankroll here this is nothing more than a quarter-unit play.
72-Hole Matchups
*All FanDuel-parlay avaiable at +1478
U.S. Open Card
*More picks available on Discord.
Tony Finau Win +2800 (.75 units) PointsBet or William Hill
Tony Finau T10 +205 (1 unit) DraftKings
Will Zalatoris Win +4600 (.5 units) DraftKings
Louis Oosthuizen Win +6000 (.5 units) PointsBet
Max Homa T20 +300 (1 unit) William Hill
Ryan Palmer T20 +500 (.5 units) PointsBet
Brooks Koepka T5 +375 (1 unit) William Hill
Xander Schauffele T5 +360 (1 unit) FanDuel
Jon Rahm T5 +250 (1 unit) DraftKings
Shane Lowry T10 +450 (1 unit) FanDuel
Jason Kokrak T20 +250 (1 unit) PointsBet
Gary Woodland T20 +260 (1 unit) FanDuel
For the most up-to-date picks check out my Twitter and subscribe to our Discord. This sheet from Dan Rivera tracks all my betting picks (and those from the rest of the betting staff) on the year. Just click on the tab with my name on it for the results.
---
This article is intended for entertainment purposes and adult users only. Call 1-800-GAMBLER if you have a gambling problem.