Week 7 Picks for NFL Survivor Contests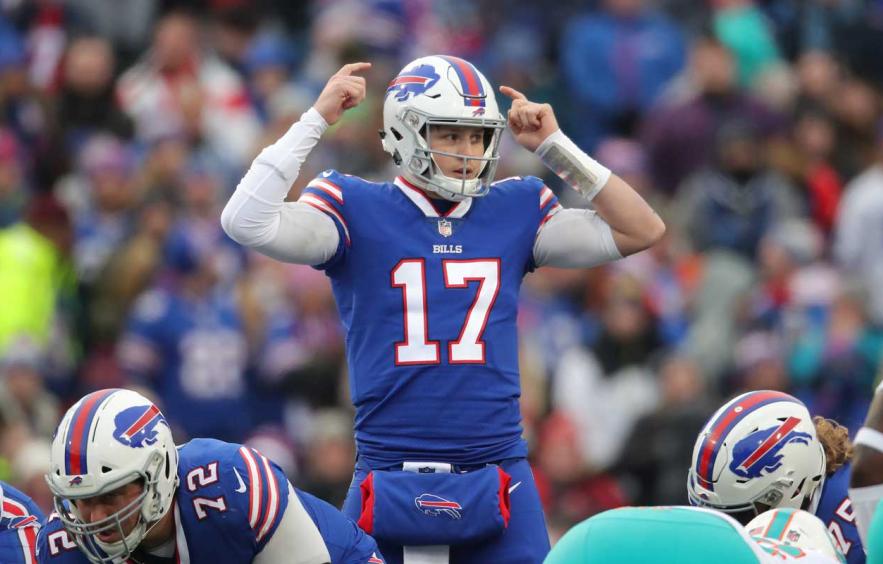 Tom Szczerbowski/Getty Images
This article was written by TeamRankings
Baltimore and New England carried plenty of survivor entries to safety last week, but after that, it was treacherous for many. Dallas and Kansas City lost as the third- and fifth-most popular choices. The Chargers, Falcons and Rams also eliminated a number of entries. Overall, the public survived at a 74% rate in Week 6.
Our NFL Survivor Picks subscriber recommendations mirrored the public on the Ravens and Patriots, but differed on other options. Compared to the public, we were more heavily on Washington against Miami because of their low popularity and low future value. Our subscriber recommendations were also higher on Green Bay, while being lower on the Cowboys and Chiefs. The end result was that our recommendations to subscribers survived at an 89% rate—higher than the public again.
Overall, our subscriber pick recommendations have made it to Week 7 at about a 31% rate, compared to an estimated 19% for the public. (If you're new to TeamRankings, you can get a free three-day premium trial to check out our survivor picks product.)
Now let's get to the NFL Week 7 survivor pick analysis.
Week 7 NFL Survivor Pick Analysis
Our free analysis of weekly NFL survivor picks focuses on three factors you always need to consider in order to maximize your edge in survivor pools: win odds (how likely a team is to survive), pick popularity (what percentage of your pool you'd expect to pick a team) and future value (how valuable it is to save a team for use in a future week).
Just remember that varying rules and tiebreakers in survivor pools can have a big impact on your optimal picking strategy. For this article, we assume a 100-entry "standard rules" pool (one loss and you're out; you can only pick each team once) with no other rule tweaks like allowing strikes or buy-backs, forcing double picks late in the season, etc.
Data referenced below was current as of Wednesday morning and could change between posting time and kickoff time. Our product updates multiple times per day with the latest information.
Win Odds: Top Five Week 7 Picks
When it comes to win odds, higher is obviously better. All else being equal, you want to pick the team with the best likelihood of surviving.
Here are the five safest teams for NFL Week 7, according to the betting markets, as measured by their money line odds, which we translate into win odds (in parentheses):
Win Odds Analysis
Buffalo gets Miami and the top spot in the win odds list this week. San Francisco is surging forward as a contender, and is a double-digit favorite at Washington. The Patriots are also always in the mix, it seems, as one of the top options. After that, there is a dropoff, with Green Bay and Seattle making the list over several other options.
Pick Popularity
If you ignore win odds and future value, it's almost always better to pick a less popular team in a survivor pool. Diversifying your picks from the crowd sets up a scenario where your expected pool winnings can increase significantly if your pick wins and another popular pick loses.
Here are the five most popular survivor picks of Week 7 2019:
Pick Popularity Analysis
It's not a surprise to see Buffalo and San Francisco as the two most popular choices this week. Both have been little used until now and both have advantageous matchups against two teams that look like they are among the worst in the NFL.
Buffalo's popularity is the highest of any team so far this year.
There is quite a dropoff after the top two choices this week. New England and Kansas City both make the list with only 2% of the public entries, and no other teams besides these five are drawing more than 1%. It really does come down to Buffalo or San Francisco for nearly 90% of entries.
Future Value
The final element to consider when making a Week 7 survivor pick is future value. If you burn a great team this week, you don't have that team available for future weeks, and even smaller survivor pools have a realistic chance of lasting deep into the season.
(Of course, teams with high future value also tend to be the better teams, at least until later in the season when even great teams may not have many juicy matchups left.)
According to our numbers, here are the top five teams in future value entering this week for a 100-entry standard rules pool:
(Note: The numbers in parentheses are a proprietary rating of future value that we created, which is also impacted by factors such as pool size.)
Future Value Analysis
New England is still holding down the top spot in future value. They do have a more difficult stretch coming up after the next two weeks, but then close with Cincinnati, Buffalo at home and Miami to end the season.
San Francisco has shot to No. 2 in our predictive power ratings after their impressive 5-0 start. They are also now second in survivor future value. They are one of the safest options in Weeks 9 and 11 (both against Arizona) and also in Week 15 (vs. Atlanta).
Buffalo is also an attractive option in Week 9 (vs. Washington) and Week 11 (at Miami) if you do not use them this week.
Kansas City and Dallas both still have a fair amount of future value despite their recent skids. Philadelphia is currently in a tougher stretch of the schedule but does get Miami, the Giants and Washington from Weeks 13 to 15.
Get Our Week 7 Survivor Pick Recommendation
It's easy to just make a broad claim that "Team X is the best survivor pick of Week 7." In reality, it's nowhere near that simple, because the best pick for your survivor pool depends on factors such as its size and rules and which teams you've already picked.
We built our NFL Survivor Picks product to do all of the number-crunching required to give you the best chance to win your survivor pool. You answer a few questions about your pool, and it provides customized pick recommendations using the latest matchup data, betting market odds and public picking trends from national survivor pool sites. It even generates an optimal survivor pick "portfolio" for you, if you're playing multiple entries in one or more pools.
Since 2017, subscribers to the product have reported nearly $1.5 million in survivor pool winnings. We invite you to check it out free for NFL Week 7 with our free trial offer.
---
More From TeamRankings: NFL Survivor Picks | Football Pick'em Picks | Betting Picks