Amari Cooper: Expectations in Dallas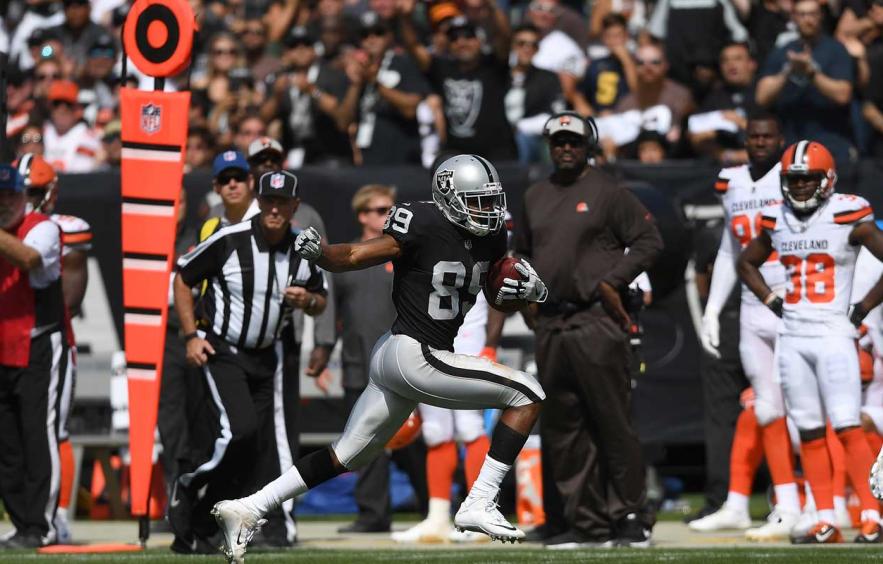 John Paulsen
Cooper has been an enigma over the past season-plus, but he's still just 24 years old and has two 1,000-yard seasons on his resume. A change of scenery has helped certain players in the past, and Cooper fits the mold—a talented player who was productive in college but landed with a dysfunctional NFL franchise.
A while ago, I did a study which showed that receivers who changed teams in the offseason saw a larger drop in production than those receivers who stayed put. So, generally speaking, I'm skeptical about free agent receivers unless 1) they're getting an obvious upgrade at quarterback, or 2) they're likely to see a significant increase in targets. One or the other—or in a best-case scenario, both—needs to be present to offset the typical drop in production when a receiver change teams. The same thought process can be applied to Cooper, who is changing teams midseason without the usual multi-month adjustment period. Cooper will get two weeks, and that assumes he's able to learn the offense and/or develop a rapport with his new quarterback while he recovers from the concussion he suffered in Week 6.
From a quarterback perspective, I'm not sure that Dak Prescott is any better than Derek Carr. From a receiving standpoint, since 2016 a target from Prescott has been worth slightly more (1.33 versus 1.29, half-point PPR scoring) than a target from Carr, but Carr has averaged an additional 6.7 pass attempts per game, so the pie has been bigger in Oakland.
There is some usage upside, since Cooper has only averaged 6.4 targets per game since the beginning of the 2017 season. If all goes well, he should quickly slide in as the team's No. 1 option in the passing game. I'd expect Dak Prescott to target Cooper about as frequently as he targeted Dez Bryant in 2016 and 2017, which was 7.8 times per game. Cooper needed 8.1 targets per game to finish as the No. 22 fantasy receiver in 2015 and 8.3 targets per game to finish as the No. 13 receiver in 2016. So low-end WR2 numbers are not out of the question if Cooper and Prescott are able to immediately develop a strong rapport. However, it's more likely that it will take a while to iron out the kinks, so WR3 numbers would seem to be a more reasonable optimistic expectation. One thing working in his favor is a very favorable schedule—the Cowboys don't play a defense with a WR aFPA higher than 19th in their final eight games, so a strong finish is not out of the realm of possibility, provided Cooper is being peppered with targets.
Photo by Thearon W. Henderson/Getty Images.