UFC Vegas 59 Santos vs Hill: 3 Props to Target at Prize Picks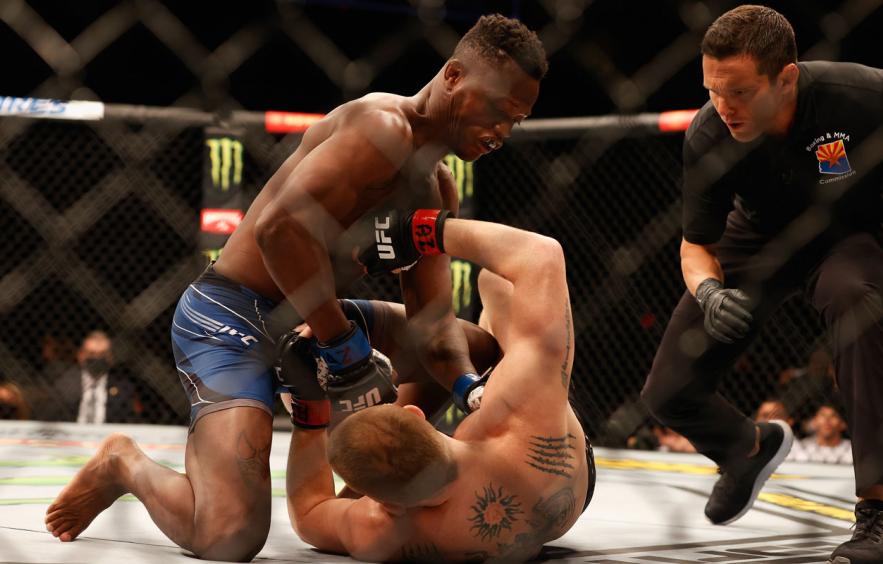 Christian Petersen/Getty Images
The UFC is back in Las Vegas with a card that offers little name value. Headlined by Thiago Santos and Jamahal Hill as well as the TUF 30 Heavyweight Finale, this card could offer a number of finishes. We have hit nine of our last ten Prize Picks and will target some of the striking lines on this card.

UFC Vegas 59 Santos vs Hill: 3 Props to Target at Prize Picks
Jamahal Hill over 35.5 Significant Strikes.
As always, five-round fights offer an extended period to hit over on lines. I like Jamahal Hill to win this fight but this line is low and signifies a first-round finish. Santos is durable and should be able to take some damage in this fight. Hill lands over seven strikes per minute on average. If we can avoid an early knockout and get out of the first round this should be an easy number to hit.
Terrance McKinney over 20.5 Significant Strikes.
Another line that is predictive of a first-round finish is this number for Terrance McKinney. The scary part of this line is the 2.42 knockdowns per 15 minutes averaged by McKinney. The number here is so low that I am willing to take the over anyway. It's easy to see a situation where McKinney drops Gonzales and could easily hit the over via follow-up strikes on the ground. McKinney also has the wrestling advantage so strikes from ground and pound are also viable here. I feel comfortable attacking this low number. Any resistance offered by Gonzales should allow the over to hit here.

Terrance McKinney over 4 minutes
Targeting McKinney here again but this time in the minutes department. Betting on a slower pace and for Gonzales to make it to round two in this fight. Gonzales needs to be defensively sound and make it a priority against the dangerous finisher in McKinney. Gonzales was finished in his last fight by KO against Jim Miller. Gonzales will be cautious of losing back to back fights in the UFC so I expect his approach to this fight to be a cautious one. If Gonzales can weather the early exchanges he should be able to make it to the four minute mark.