DraftKings Divisional Round Cash/GPP Breakdown
DraftKings user uberdetroit007 took down the Millionaire Maker on the back of a stack featuring Kirk Cousins and Jordan Reed as well as a pair of Steelers WRs.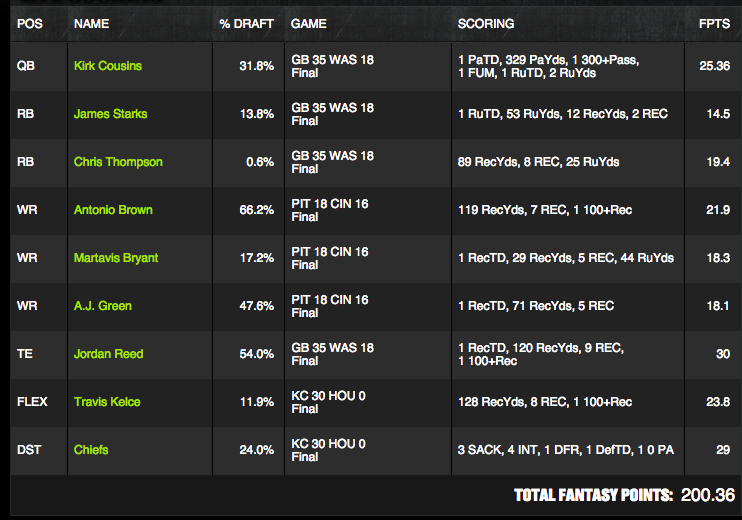 The key to the lineup was getting 19.4 points out of Chris Thompson at 0.6% ownership. There won't always be a player to score that highly at such a low level of ownership, but it does underscore the importance of nailing a contrarian play. Also, using a TE in the flex becomes a lot more viable on a short slate; this was the first time all season that a winning Millionaire Maker lineup contained two TEs.
Let's get into the plays for the Divisional round.
4for4 Premium Content
There's more, but it's available only for 4for4 subscribers.
If you are a current subscriber, please login here
We are your friend's secret weapon.
Get 4 FREE downloads
Receive breaking news alerts & analysis
BONUS: Learn how to play DFS.
Battle-Tested by 40,000+ fantasy football diehards since 1999.