Bet365 Kentucky Promo Code: Bet $1, Get $365 in Bonus Bets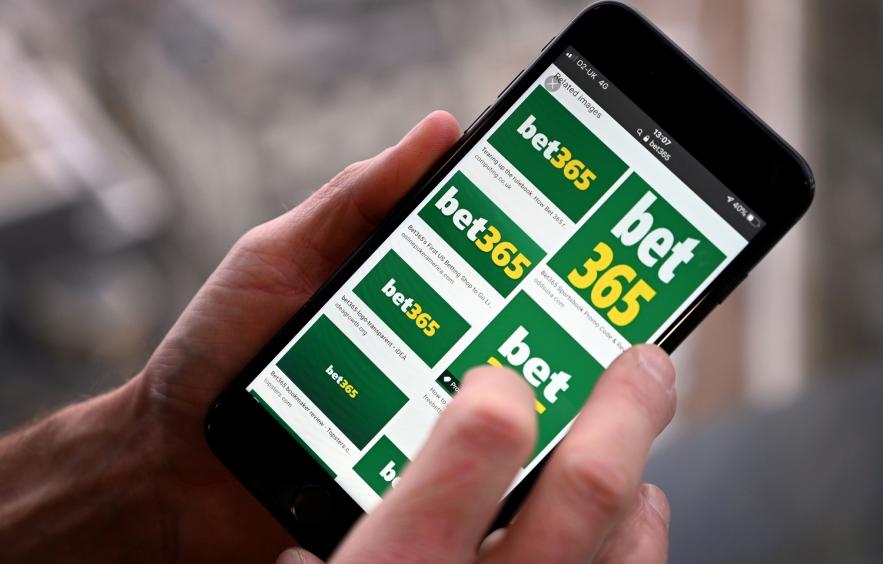 Awesome news! Kentucky sports betting has launched in the state. Online sportsbook operators like Bet365 are now available to take wagers. Here's what you need to know about the latest Bet365 Kentucky promo code and bonus.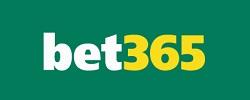 Bet365 KY Promo Offer
Bet $1, Get $365 in Bonus Bets
Latest Bet365 Kentucky Promo Code or Bonus Code
Bet365 Kentucky is giving bettors $365 in bonus bets for placing just a $1 wager. It's easy. Make a $10 deposit, bet $1, and you get $365 in bonus bets.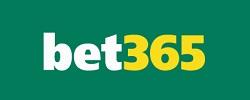 Bet365 KY Promo Offer
Bet $1, Get $365 in Bonus Bets
Registering for Bet365 Kentucky Sportsbook
If you want to sign up for the Bet365 Sportsbook launch and Kentucky sports betting, you can register for the Bet365 mobile app or use the online sportsbook. Here's a quick look at how new players can get started when the sportsbook is available to sign up for in Kentucky and has an offer to claim.
Claim the Bet365 KY promo code by clicking our link or entering a promo code
Register on the betting app or website by entering your personal information such as your name, address, birthday, and more. This helps confirm your identity so you can start sports betting in Kentucky.
Confirm the terms and conditions. Also, be sure to read the terms of your bonus offer so you know what you have to do to claim the sportsbook bonus and what betting options the bonus can be used on.
Geolocation on the Bet365 Kentucky sports betting app or the website will confirm you are within the borders of Kentucky and can place a wager.
After registering as a Bet365 customer, take some time to get acclimated with the features before you immediately use your sign-up bonus by filling up your bet slip.
Bet365 Sportsbook Kentucky Features
After Kentucky bettors register and download the Bet365 Sportsbook app, they will see plenty of solid features that add to the user experience. Here are some of the top features you'll see once Bet365 is available in Kentucky.
Same-Game Parlay: Combine multiple picks from the same game into one bet for a chance to win big.
Live Betting: Check out the latest live lines, odds, and more as you wager on events and games as they happen.
Edit Bets: You can take control of bets you have already placed and edit them. The feature allows you to add, swap, or even remove active bets.
Early Cash Out: If you want to guarantee a win or avoid a huge loss, you can cash out based on the current odds before a game or event is over.
24/7 customer support is available at Bet365 Sportsbook. This live chat feature helps to give sports bettors in Kentucky the best possible experience in the Bet365 app or on the website. Bet365 is one of several sportsbooks that provide support around the clock. This is great for new Bet365 customers trying to get used to the platform.
Bet365 Bet Types
After registering and getting acquainted with some of the features on Bet365 Sportsbook KY, you'll want to use the latest available Bet365 promo code. Check out some of the top bet types available for Kentucky online sports betting.
Here are some of the most popular bet types you will see on Bet365 in Kentucky.
Moneylines: A moneyline bet is a wager on who will win a game or contest straight up.
Spreads: A wager on the margin of victory or defeat in a game.
Totals: Also called an over/under bet. It's a bet on the total points scored in a game.
Parlays: A parlay is when you combine multiple events into one bet. Each bet you add to the parlay is called a leg.
Same-Game Parlays: Combining multiple events from the same game into one bet.
Futures: A wager on an event down the road such as betting on a Super Bowl Winner, MVP, etc.
Prop Bets: Bets on an outcome within a game but not necessarily tied to the end result.
Kentucky lacks any major professional sports teams but that doesn't mean those who sign up using the latest promotion in Kentucky won't have options to bet on. You can expect nearby NFL teams in bordering states to be popular options. Bet365 also will have plenty of odds for the Kentucky Wildcats and Louisville Cardinals in the college ranks.
Wrap-Up: Bet365 Kentucky and Online Sports Betting
Bet365 operates under strict guidelines to provide a great sports betting experience for users in several states. It is now live in Kentucky. Jump on the platform as a new user to claim your promo code.
Bet365 Kentucky Promo Code FAQs
Is Bet365 online sportsbook legal in Kentucky?
Yes. bet365 Sportsbook went live on September 28.
How old do I need to be to use Bet365 Sportsbook in Kentucky?
You have to be at least 18 years old to bet on sports in the state of Kentucky. The age limit might vary depending on the sportsbook you use.
What is the Bet365 Sportsbook bonus code in Kentucky?
Bet365 is dishing out $365 in bonus bets for a $1 wager.
18+ and Gambling problem? Call 1-800-GAMBLER.