BetMGM Kentucky Promo Code: Pre-Register for $100 in Bonus Bets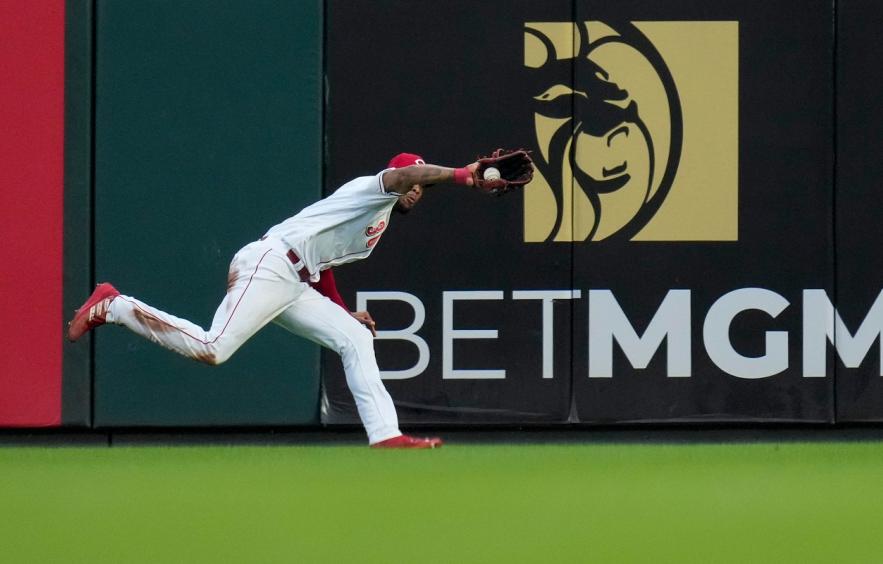 Sam Greene / USA Today Sports
We have seen Kentucky sports betting approved and we are just over a week out from the launch of sports betting. Online sportsbooks like BetMGM launch on September 28 while retail locations are already running thanks to a September 7 start.. If you are a fan of BetMGM Sportsbook, here's what you need to know about the latest BetMGM Kentucky promo code and bonus.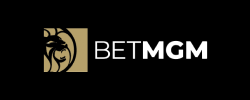 BetMGM KY Promo - Early Registration!
$100 in bonus bets for signing up early!
Latest BetMGM Kentucky Promo Code or Bonus Code
There is a BetMGM Kentucky promo code available! Kentucky bettors get $100 in bonus bets for registering with the sportsbook early. All you have to do is register before the sportsbook goes live and you will receive $100 in bonus bets!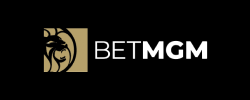 BetMGM KY Promo - Early Registration!
$100 in bonus bets for signing up early!
BetMGM.com for Ts & Cs. Must be 21+ to wager. KY only. New Customer Offer (If applicable). All promotions are subject to qualification and eligibility requirements. Rewards issued as non-withdrawable bonus bets. Bonus bets expire in 7 days from issuance. Gambling Problem? Call 1-800-GAMBLER.
Registering for BetMGM Kentucky Sportsbook
You can register with the BetMGM app or use the online sportsbook for the launch of Kentucky sports betting. When registration for BetMGM KY is available, follow these steps to get started so you can use BetMGM as a new user.
Claim the BetMGM promo code by clicking our link or entering a promo code (most promotions don't need a physical promo code)
Register on the betting app or website by entering your personal information such as your name, address, birthday, and more. This helps confirm your identity so you can start sports betting in Kentucky.
Confirm the terms and conditions. Also, be sure to read the terms of your bonus offer so you know what you have to do to claim the sportsbook bonus and what betting options the bonus can be used on.
Geolocation on BetMGM Kentucky app or on the website will confirm you are within the borders of Kentucky.
Get $100 in bonus bets for pre-registering!
After you sign up with BetMGM, take a look around to get used to the features, bet types, and more as you get started in Kentucky betting.
BetMGM Sportsbook Kentucky Features
After you download the BetMGM app or visit the online sportsbook, you will see plenty of great features as you start to use the BetMGM Kentucky bonus code or promotion. Here are some of the top features of the Kentucky BetMGM Sportsbook.
Live Betting: Place wagers on live events and games. Odds, lines, and more change quickly based on the action in college sports, the pros, and more.
Edit My Bet: Make adjustments to the bets in your bet slip including changing the stake, swap selections, and more.
Same-Game Parlays: You can add multiple legs from the same game into a single parlay to boost your odds and hope to win big.
Early Cashouts: The early cashout feature allows you to guarantee a profit before a game is over or you can dip out of a bet to cut your losses.
BetMGM Rewards Program: BetMGM has a great rewards program and you can earn points, bonuses, and more for placing wagers as sports betting is legal in Kentucky.
Live Streaming: Watch live events from several sports right on the platform in the BetMGM Kentucky Sportsbook app.
Kentucky sports bettors will find great options for betting with their BetMGM Sportsbook account. This is why it will be an extremely popular app for the Kentucky sportsbook launch. BetMGM customers will flock to the sportsbook in Kentucky similar to other states once sportsbook offers are available.
BetMGM Bet Types
When it comes to legal sports betting, BetMGM is one of the best options in the sports betting market. They have plenty of bet types and markets for you to access in their sports betting app. Here are some of the bet types you will see as you get started betting with BetMGM online.
Moneylines: A bet on who will win a game or contest straight up.
Spreads: A wager on the margin of victory or defeat in a game.
Totals: Also called an over/under bet. It's a bet on the total points scored in a game.
Parlays: A parlay is when you combine multiple events into one bet. Each bet you add to the parlay is called a leg.
Same-Game Parlays: Combining multiple events from the same game into one bet.
Futures: A wager on an event down the road such as betting on a Super Bowl Winner, MVP, etc.
Prop Bets: Bets on an outcome within a game but not necessarily tied to the end result.
The state doesn't have any professional sports teams to wager on with these bet types, but college teams like the Kentucky Wildcats and Louisville Cardinals will draw plenty of interest from Kentucky sportsbooks.
Also, most of the time, you can use the BetMGM KY bonus code on any bet type. Be sure to read the terms and conditions before you use the bonus so you can get the most out of the promotion.
Wrap-Up: BetMGM Kentucky and Online Sports Betting
BetMGM is on its way and will have a sportsbook promo for new users similar to other states it has launched in like West Virginia, Ohio, Michigan, and more. We will keep you up to date on the latest offers as they come up so you can be able to join the Kentucky sports betting launch with a boost.
BetMGM Kentucky Promo Code FAQs
Is BetMGM online sportsbook legal in Kentucky?
Not yet but the sportsbook is likely going to be approved by the September 28 launch date. The Kentucky Horse Racing Commission is in charge of approving BetMGM Sportsbook's sports betting license.
How old do I need to be to use BetMGM Sportsbook in Kentucky?
You have to be at least 18 years old for Kentucky betting but some sportsbooks require you to be at least 21 years old. Always check the terms and conditions of your sportsbook.
What is the BetMGM Sportsbook bonus code in Kentucky?
Kentucky bettors can get $100 in bonus bets if they pre-register with BetMGM before the sportsbook goes live in Kentucky.
18+ and Gambling problem? Call 1-800-GAMBLER.