FanDuel Maryland Promo Code: Bet $5, Win $200 on World Cup USA vs England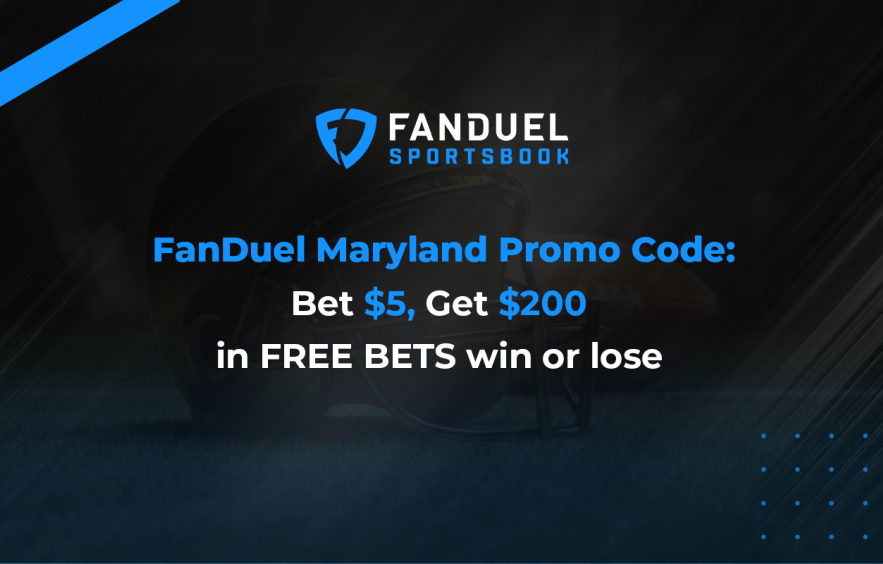 FanDuel has arrived in Maryland and is giving residents a great welcome offer for today's Black Friday World Cup showdown between the United States and England.
If you sign up now, you can Bet $5 to win $200 win or lose! So if your first $5 wager loses, you still get $200 in free bets on FanDuel. In this article, we'll take a look at today's USA vs England matchup and show you how to take capitalize on this fantastic welcome offer from FanDuel.
FanDuel Maryland Promo Code Unlocks $200 in Free Bets
If you're in Maryland, you can now sign up with FanDuel and get $200 in FREE BETS. All you need to do is make an initial deposit of $10 or more, then place a $5 first wager. Once you do that, it doesn't matter if your $5 bet wins or loses—you'll still be awarded $200 in free bets.
Sign up for This FanDuel Maryland Promo Code
If you're in Maryland and want to find the best sports betting bonuses, follow the link on this page. You don't need to input a promo code manually — just use any link on this site, and the code will be applied automatically. Here's a step-by-step guide to the sign-up process.
Click here to go to the pre-registration landing page on FanDuel Maryland.
Put in your email address and create a password.
Input your identifying information and create an account.
Verify your location using a Geolocation request.
After finishing the process, you'll receive $200 in free bets after you make your initial deposit of $10 or more and place your first $5 wager on FanDuel.

World Cup - United States vs England Preview
Both sides enter this game searching for a vital win over their rival. England secured a big 3 points with a win in their first match against Iran with a 6-2 result. The United States secured just 1 point finishing with a disappointing 1-1 draw with Wales in their first match. England advances through the group stage and to the knockout round with a win today. The United States would not quite clinch advancement to the knockout round with a win, but it would put them in a great position to do so.
The United States is +600 on the Moneyline to win today's match against England
England's Moneyline odds sit at -210 to earn the win today
The odds for a Draw are at +330 on FanDuel

FanDuel Maryland Promo Code FAQs
Is FanDuel Sportsbook Legal?
FanDuel Sportsbook is a secure and legal platform. It is one of the nation's leading DFS, online casino, and sports betting platforms and is licensed and operational in several states. This platform provides some of the best-regulated services in the industry.
How long do withdrawals take on FanDuel?
You can withdraw your winnings at any time through Online Banking, Debit Card, PayPal, Venmo, and Prepaid Card.
Online Banking: 3-5 business days
PayPal/Venmo: up to 48 hours
Debit card: up to 48 hours upon first withdrawal and 24 hours for all subsequent withdrawals
FanDuel Prepaid Play+: up to 24 hours
Cash at Counter: Your withdrawal will usually be processed within an hour, but if it is a larger amount it may take up to 48 hours. You will get an email when your cash is ready to be collected.
Check: 7-10 business days
What is a Same Game Parlay or SGP Plus?
Same game parlays allow you to combine multiple bets from a single game. With a same game parlay, you have the potential to earn a larger payout than if you placed each bet separately.
Is there an age requirement for FanDuel Sportsbook in Maryland
Yes, all bettors with FanDuel in Maryland MUST be 21 years of age or older.
How can FanDuel help me manage my play?
If you're struggling to keep track of how much you're playing on FanDuel, you can set a 'Timeout' for your account. This will disable your account for a chosen period of time (between 1 and 365 days) and stop you from entering any contests.