Best Maryland Sports Betting Apps: Promos, Bonuses, and More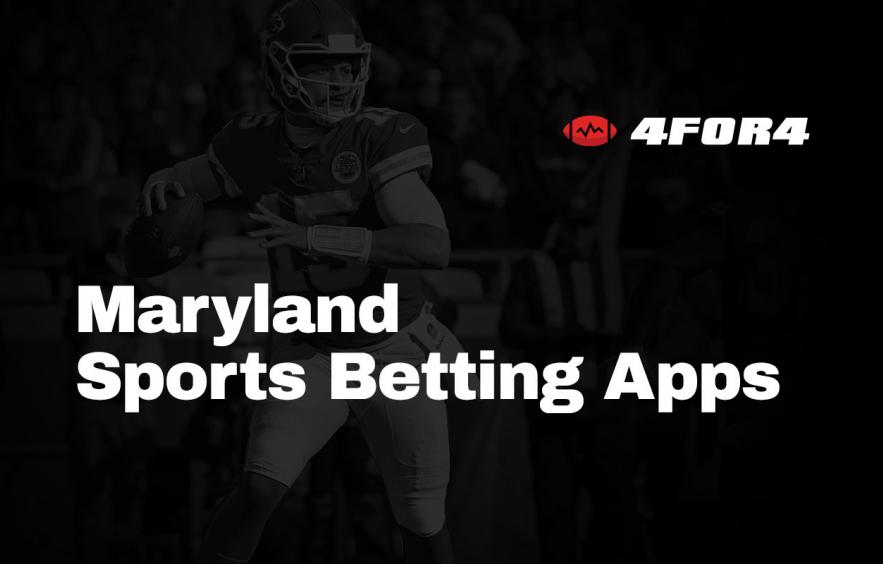 Back in November 2022, Maryland sports betting launched bringing online sportsbooks to sports fans and bettors. Here's a look at the best Maryland sports betting apps as we break down promotions, bonuses, and more.
Maryland Sportsbook Promo Codes
Check out the latest Maryland sports betting promo codes. You can start your betting experience in Maryland with a sign-up bonus.
FanDuel Maryland Promo Code
FanDuel Promo Code Offer
Bet $5, get $200 in bonus bets
FanDuel is offering new customers solid promotions throughout the year. Check out the latest offers to see what you can get on signup. Right now you can get $200 in bonus bets if you bet $5.
BetMGM Maryland Promo Code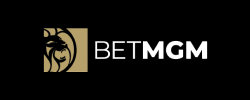 BetMGM First Bet Offer
Get a First Bet Offer of up to $1,500
New customers also get a first bet offer of up to $1,500 at BetMGM. A loss returns your money in bonus bets. If your first bet loses, don't worry, you are covered with bet bonuses up to $1,500 by BetMGM!
DraftKings Maryland Promo Code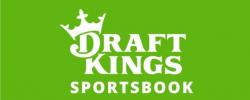 DraftKings Promo Code and Bonus Bets
Bet $5 Get $200 Instantly + Up to $150 in No Sweat Bets
There are some solid promotions from DraftKings throughout the year. Check out the latest offer so you don't miss out on bonus bets, odds boosts, and more. You can get $200 in bonus bets for placing a $5 bet.
Caesars Maryland Promo Code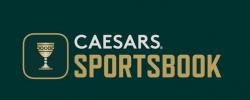 Caesars Sportsbook Promo
$1,000 First Bet on Caesars
Caesars has great promotions like bets on the house, bonus bets, bet credits, and more. Check out the latest offer right now! You get a $1,000 first bet on Caesars.
PointsBet Maryland Promo Code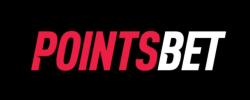 PointsBet Promo Code and Bonus
10 Second Chance Bets up to $100 Each
PointsBet is always giving out great bonuses and promotions. Many of these promotions include second chance bets or bonus bets. Check out the latest offer right now!
Maryland Sports Betting Apps Reviewed
Let's take a look at some of the top Maryland sportsbooks and what makes them great for users looking to place wagers on their favorite teams in the state.
FanDuel Maryland APP Best for Same Game Parlay
FanDuel Promo Code Offer
Bet $5, get $200 in bonus bets
As the first to offer SGPs, FanDuel allowed bettors to build parlays with a mix of straight and prop bets for a new user experience. Being the first is not always the best, but FD continues to make SGPs competitive compared to other options. FanDuel has gone through major layout updates after starting with one of the worst online and app experiences in sports betting. Their name carried them through their low points before issues were upgraded. FD has had issues with offering the best lines for bettors, which is why shopping for the best line is vital.
DraftKings Maryland APP Best for Overall Experience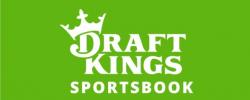 DraftKings $1000 Deposit Bonus
Get a deposit bonus up to $1000
No Maryland mobile sports betting app will have the best overall experience as DraftKings. All of the apps in Maryland deserve your consideration, but DK offers the best sports betting app as a whole. Their depositing is cumbersome, but once your funds are deposited, they can be used for both daily fantasy and sports betting. More often than not, DK has the best odds.
Caesars Maryland APP Best for Promos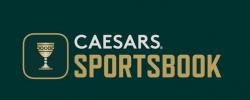 Caesars Sportsbook Promo
$1,000 First Bet on Caesars
Caesars caters to new customers with the best bang for your buck once you sign up. Caesars stumbled out of the gate in numerous states but has raced back towards the top of the best online sportsbooks to launch in newer legalized sports betting states. Caesars has a longstanding reputation as a trusted betting company, and their improved online and mobile experiences make Caesars a top option.
BetMGM Maryland APP Best for Functionality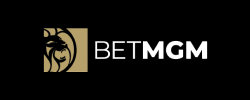 BetMGM First Bet Offer
Get a First Bet Offer of up to $1,500
Being able to navigate an app is crucial to its success. BetMGM is as clean as it gets, making it easier to wager, as well as feel comfortable if new to sports betting. BetMGM also earned points with bettors when retail sports betting went live in 2021. Their partnership with MGM National Harbor puts it front and center. Their prop bet offerings are rivaled only by DraftKings. Their online layout was less than stellar to start but has improved.
PointsBet Maryland APP Best for Unique Bets
PointsBet Promo Code
Bet $50, get $150 towards Fanatics gear!
Pointsbetting is not for the faint of heart and is the best sweat you can have with large returns for certain bets. PointsBet Sportsbook Maryland will have to continue to be competitive in offering the best lines to be seen as more than a secondary option. Their marketing and branding match DK and FD, but with BetMGM and Caesars gaining strongholds in numerous states, PB will have to do more to keep their footing. In terms of live betting, PB is slower to change odds, making it easier for bettors to get their wagers in before lines potentially get worse.
Legal Maryland Sports Betting Apps Ranked By Sports:
Best Maryland NFL Betting App: DraftKings
Best Maryland NBA Betting App: FanDuel
Best Maryland MLB Betting App: DraftKings
Best Maryland NHL Betting App: BetMGM
Best Maryland College Betting App: DraftKings
Should I Download & Sign Up for Multiple Maryland Sports Betting Apps?
Yes! While it can be daunting to navigate a mobile app for multiple sportsbooks, Maryland bettors should do their research. Online betting is going to be easier to navigate than what can be an overwhelming retail sportsbook experience. Not all books offer the same lines for the same bets. It is vital to look at each book, or "shop" each sportsbook to find the best lines for what you would like to wager on.
Know what you want from sports betting options and react accordingly. Understand your own personal and financial limits before committing.
How to Choose a Maryland Sports Betting App
Promotions & Bonuses Offered
Getting the best bang for your buck from a sports betting bonus is one of the best steps to deciding when/where to sign up for a sportsbook. The majority of books will offer sign-up bonuses in bet credits to ease you into your sports betting experience. Bonus bets allow you to make bets without losing the money you personally deposited.
Sportsbooks will also have promotions to encourage betting without as much risk. Especially in the beginning, books may offer bets involving local professional and college sports teams. An example is boosting a bet on pitcher John Means to strike out one batter. Normally, that would be a bet that requires a lot of money for little return or a bet with "juice." Instead of the bet being -200 or worse, the bet could be set at +100 as a promo for MD residents. There is going to be a cap on how much money you can wager on a promotion, but it is a welcomed way to build your bankroll specific to MD sports betting.
Ease of Use
Functionality is vital to your legal online sports betting experience. Getting lost or confused navigating a website or app is a great way to miss out on the best line available or placing a wager you did not want to bet. One of the easiest ways to get turned off by legal sports betting is to make a sports wager that fooled or misled you.
Variety of Bets
Not all books offer the same bets. A lot of your garden variety - moneyline, spreads, over/unders, and prop bets - but Maryland sports bettors will also get their first chance at pointsbetting online. PointsBet offers pointsbetting, a unique way to win big. For example, say you thinkthe pointsbetting option for Lamar Jackson rushing yards is off. The line is under 25 or over 30. You want to pointsbet the over at one dollar. If Jackson finishes with 52 rushing yards, you win the difference times your bet (22x1=$22). If he finishes with 20 yards on the ground, you lose $10 using the same equation. Sports betting brands are getting unique with their offerings. Read and research any bet you are unsure about before wagering.
Lines & Odds
Just like offerings at the current Maryland retail betting location or your choice, their lines and odds may be better or worse than another brick-and-mortar. Always shop for the best lines. There are sources to consider when shopping - the books themselves, odds conglomerates, and daily fantasy sports sites (betting odds matter in DFS).
Ease of Withdrawals & Deposits
The majority of Maryland sports betting sites offer multiple ways to deposit and withdraw funds. Online sportsbooks are staking their reputation on safe, secure transactions. If you do have questions about a specific book's process, check their sports betting FAQs or contact support.
Support
Speaking of, the only thing that rivals the product produced by retail and online sports betting is their support and customer service. Not all support is created equally, and it behooves bettors to wager where they feel comfortable, but also make sure books are held accountable for customer service that is below standards.
Leagues in Maryland Sports Betting Apps
A large variety of sports and sporting tournaments will be available in the Maryland sports betting market. The NFL, NBA, MLB, and NHL will be on MD sports betting apps. MLS, MMA, NASCAR, F1, EPL, Cricket, and many other boutique betting options will be made available as well. Do you want to bet on the World Cup? It's there. NCAA men's and women's basketball tournaments? Yup. If Maryland retail sports betting books had it, mobile and online will, too.
Bet Types Offered on Legal Maryland Sports Betting Apps
Below are your most common sports bets. Always do your research before putting money down. Note that these bets do not have concrete lines and can change.
Moneyline - A bet for a team to win with no other strings attached.
Parlays - Picking two or more bets from different games to increase odds for a better payout. Ex. Ravens moneyline and Commanders +7.
Totals - The number of points scored in a game. You bet over if you think the two teams go over the number, and under if below the line.
Point Spreads - A bet on the margin of victory. If the Wizards are -4 favorites, that number means the Wizards have to win by four or more points. If the Wizards are +4 underdogs, it means Washington cannot lose by more than four points.
Live Bets - Once a contest starts, it does not mean the betting ends! You can bet games as they happen, but know that lines change quickly and will force you to accept or deny the new line, all while the new line is on the verge of changing.
Prop Bets - Proposition bets on player lines such as passing yards, strikeouts, points scored by Bradley Beal, and so much more. Player props are one of the softest markets in betting because it takes a small army to keep up with player news across each sport.
Futures - Bets based on future outcomes such as league championship winners, MVP winners, and anything that will have an outcome usually at the end of a season.
Another note on certain bets. When a bet is -4.5, it means a team is expected to win by 4.5 points. A bet on +4 the opposite way is a win, and the favorite winning by five is a win the other way. A bet on -4 or +4 four and a team winning or losing by four is a tie. Your money will be returned on ties.
Live Betting With Maryland Betting Apps
Live betting is one way to find the best lines and faults at a sports betting site. Live betting lines are always moving, adjusting to the game action as it happens. Note that with changing lines comes the importance of being quick to place a wager you like. If you are quick on your phone texting, tweeting, or navigating the internet, mobile betting apps may be the best way for you to get in on live action. You may also have a mouse that you trust more than your thumbs. If so, try online sports betting sites.
How to Bet Online with a Maryland Sportsbook APP?
Choose a sportsbook
Activate offer online or via mobile
Create your account
Collect any registration offers
Fund your account
Get the app for mobile betting
Place your bets
Maryland Sports Betting Apps FAQ
Are sports betting legal in Maryland?
Yes, as of November 23, 2022.
Who regulates sports betting in Maryland?
Sports betting in the state is regulated by the Maryland Lottery and Gaming Control and via the Sports Wagering Application Review Commission.
Can I bet on Sports Online in Maryland?
Yes. You can use the top sportsbooks in the state to place wagers.
Does every online sportsbook in Maryland have a betting app?
The books with a sports betting license for mobile/online use have apps. A mobile sports betting app is expected to accompany every online sports betting license.
How to download a Maryland Sports Betting App?
Apps are available on Google Play and the Apple App store.
How to sign up For a Maryland Sportsbook App?
You can sign up for a sportsbook app by downloading said app wherever you download mobile applications. Once you download the app, you will be prompted to create an account.
How Old Do I Need to Be to Bet on Sports in Maryland?
You must be at least 21 years of age to bet on college sports, and professional sports teams, and access the online casino (if applicable) of a sportsbook.
21+ and Gambling problem? Call 1-800-GAMBLER.