SharpClarke's Best Week 17 NFL Bet: CAR @ TB Matchup Spotlight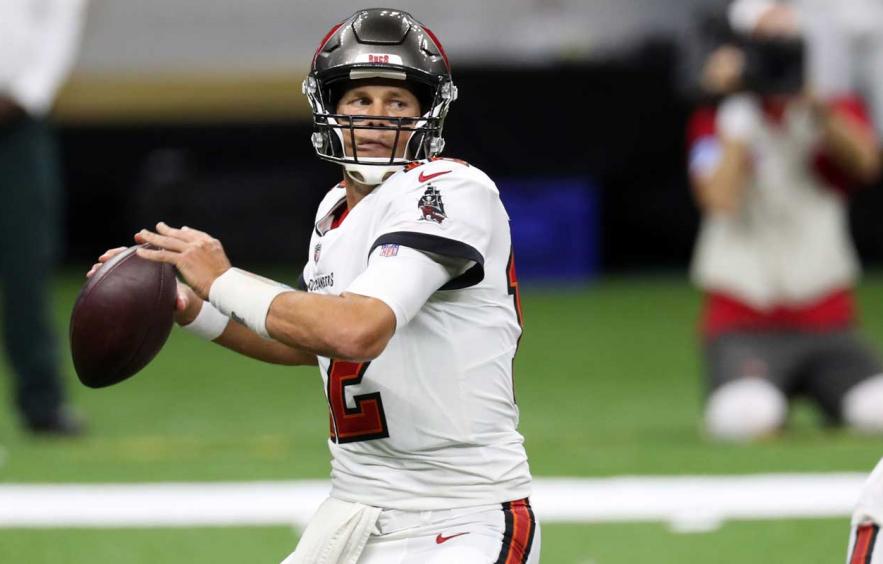 Chris Graythen/Getty Images
It's not often that a game between two losing teams matters this much in Week 17. But in this week's spotlight, I take a look at one of the games with the most significant playoff implications, as the 6-9 Carolina Panthers head to Tampa Bay to face the 7-8 Buccaneers. These teams are essentially fighting for the right to host a playoff game against the Dallas Cowboys, and this game will go a long way in determining the outcome of that fight. Let's dive in.
My Numbers
Tampa Bay Bucs: 9th (Offense: 18th, Defense: 9th)
Carolina Panthers: 23rd (Offense: 30th, Defense: 8th)
Baseline: TB -6.5

Matchup Breakdown
TB Offense vs. CAR Defense
The Panthers have the advantage on this side of the ball. Since Jeremy Chinn returned from his stint on injured reserve, the Panthers' defense has been playing solid football. Outside of a poor showing against the Steelers, the Panthers have graded well for the last six games. However, during that span, they have not faced a pocket passer near Tom Brady's caliber. Still, the Bucs' offense has been stuck in the mud all year and this is not a get-right matchup for them. Their offensive line does not give Brady time in the pocket, so they opt for an inefficient rushing attack to keep Brady clean. In the few moments where the offense has turned aggressive, with the game on the line, they have looked much better and Brady has looked like his old self. He is not washed and age has not caught up to him. But he was always a situation-dependent quarterback, who thrives most when he has time in the pocket and good receivers. That has not been the case.
With everything on the line, I expect a spirited showing from the Bucs here. In recent weeks they have shown more willingness to throw on early downs, and their skill players are all healthy now. It won't be easy, but the Bucs have enough weapons to find the weak links in the Panthers' secondary in a way that the Panthers' other recent opponents have not been able to. The last time they faced a competent pocket passer with strong receiving options they got absolutely buried by Joe Burrow and the Bengals. The Bucs won't put up that kind of offensive showing, but they should move the ball and deliver when it matters most.
CAR Offense vs. TB Defense
The defense will also have the advantage when Carolina has the ball. Tampa Bay has been dealing with defensive injuries all year, but might be at their healthiest they have been heading into this game. Their secondary in particular has finally returned to form, and the run defense is once again stout. The run defense matters most here because the Panthers' offensive patterns since Sam Darnold took over have been obvious. They have played three good games and one bad game. In the three good games, they ran the ball 46 times for 185 yards (to 19 passes), 46 times for 223 yards (to 26 passes), and 43 times for 320 yards (to 22 passes). In the bad game against Pittsburgh, they ran it 16 times for 21 yards, passing 27 times. Darnold is getting a lot of credit for his per-play efficiency numbers, but I assure you he did not suddenly become an elite quarterback. They are simply hiding him behind a successful run game. They will not be able to do that here.
That means Darnold will be forced to pass, and it could get ugly. He does not process pressure schemes well and the Bucs will throw everything they have at him to force mistakes. I expect the Panthers will try to run but will be unsuccessful until it's too late. Ultimately, if both teams struggle with the ground game, that means it comes down to Darnold vs. Brady, and Brady is even playing at home. I know which side I give the advantage to.
Prediction
The Panthers cannot get anything going on offense, giving the Bucs a lot of possessions to work with. Some deep shots (that may be complete or may draw pass interference) set up a few scores for the Bucs, who build a double-digit lead heading into the second half. Darnold is forced to play aggressively and it goes downhill from there.
Final Score Prediction: TB 26-7
Market Evaluation
There are some interesting psychological things going on with this spread that creates value on the Bucs. The line opened way north of 3, but got aggressively bet down to 3 and has settled there. The sharpest bettors have been fading Tampa Bay all season and have received huge doses of confirmation bias, as they have now failed to cover the spread for five straight weeks. Those smart bettors were correct in their diagnosis and they have made money on that angle. Meanwhile, the blind Brady backers and those who refuse to abandon their prior view of the Bucs have been constantly disappointed. They are slowly leaving the bandwagon, and last week's narrow win over a Cardinals team starting its third-string quarterback was the last straw. Now nobody wants to back the Bucs.
But the original spread was actually correct in my view. These market forces are real and understanding them gives me confidence in fading them. I don't really buy narrative angles and instead play by my numbers, which come from watching every snap of every game. The Bucs are the superior team and should be laying more than 3 at home.
Best Bets
Some books are still hanging a TB -3 -110, and that would be the ideal way to play this. But I'll put out the widely-available price of TB -3 -115.
TB -3 (-115) (Caesars) (BetMGM)
If you enjoyed this matchup breakdown, you can access all my picks with detailed write-ups for every play with a 4for4.com Betting Subscription. Sign up using the Promo Code SharpClarke for 10% off and get every bet I make in real-time. For the most up-to-date picks check out my Twitter and subscribe to our Discord. This sheet from Dan Rivera tracks all my betting picks (and those from the rest of the betting staff) on the year. Just click on the tab with my name on it for the results.
---
This article is intended for entertainment purposes and adult users only. Call 1-800-GAMBLER if you have a gambling problem.