Week 15 NFL Odds: Lookahead Lines Report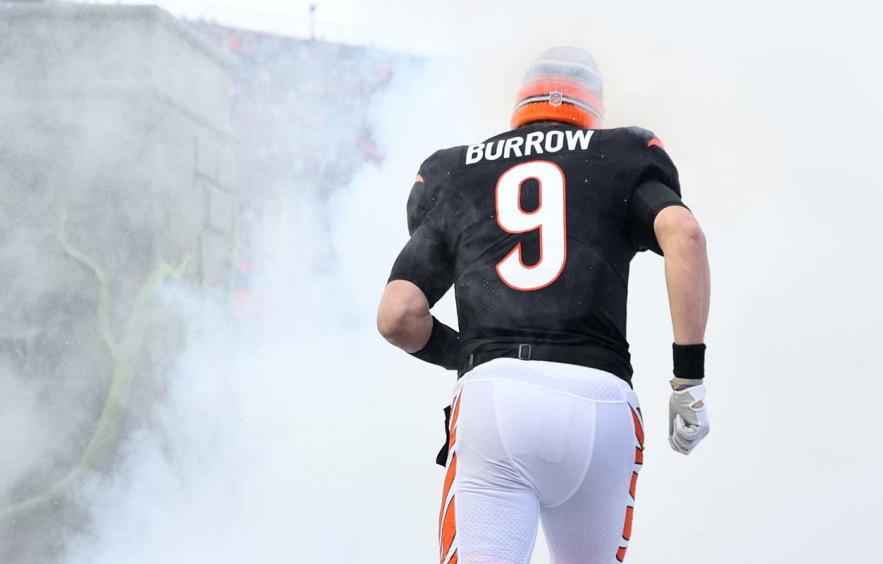 Andy Lyons/Getty Images
When I take a position on a lookahead line I believe the current number will beat the closing line. It's an effort to get ahead of the market movement to land the best number. Basically, I'm parlaying my handicap. In essence, if I'm right in my Week 14 evaluation of the team and market, I will have an advantage in predicting where the line movement will come first in Week 15.
Friends don't let friends bet NFL sides on game day. I understand the appeal of getting action down on a game about to kick off, but please, for the love of all things sacred, don't do it. I understand that most casual bettors out there don't have time to comb through every news blurb and injury report the moment it comes out. It's difficult for most bettors to feel informed early in the week, or even more, right when next week's line is posted on Sunday evening for the following week's games.
In my opinion, the only way to consistently put yourself in a position to gain positive expected value (+EV) while betting on NFL sides is to beat the closing line. Sportsbooks gradually increase the limits they let bettors get down as the week progresses, indicating that the book feels they've priced the game correctly. So unless you're waiting later in the week because you're betting five-to-six figures on a side, you're +EV increases if you can get down on a number before it's sharpened by the whales.
Each week of the season, I'll provide a first glance at the upcoming NFL slate through the lens of lookahead lines. This brief lookahead window offers a sneak peek at how teams are valued by bookmakers before the start of the week. It's also an opportunity to act before the games are posted and sharpened on Sunday evening—after the previous week's games are complete. These lines are a true indicator of how bookmakers value each team, without the influence of the recency bias that comes after watching eight hours of football earlier in the day. Depending on the bookmaker, and bettor for that matter, you may or may not be able to get the type of action down you'd like, depending on your unit sizing. The key is understanding where the value is on the board in any given week, and that is easier to do once you know what the opening number is.
For reference, I'll use the initial odds released by Westgate back in May to show you how the game opened. Then, I'll note the consensus for each current Week 15 lookahead line, with the spread listed based on the home team:
Week 15 Lookahead Lines Takeaways
I'm always on the hunt for scheduling and travel advantages. These things are mostly already baked into the number, but there are instances each week that aren't accurately accounted for in the market.
Bye Weeks: None

49ers

@

Seahawks

(+1)

The Commanders and Giants' Week 13 tie could be a sneaky-bad outcome for the Seahawks, who are jockeying for a playoff spot and positioning with both clubs. With the NFC West crown still in play, this is a huge game for both teams.
Dolphins

@

Bills

(-7)

This is another vital divisional matchup and a re-match of one of the season's most interesting outcomes. The first game involved a concussed Tua Tagovailoa, a ton of cramming players due to the Miami heat, a butt punt, and horrific clock management. I think there's only one-way movement here, with a move through 7 feeling very unlikely regardless of Week 14 results. This is Miami's third straight road game, making this the second consecutive year where they've played the third leg of a three-game road trip in Buffalo.
Falcons

@

Saints

(-3.5)

Desmond Ridder's debut will come in the division as both the Falcons and Saints play out the stretch. The Buccaneers' struggles left this division up for grabs, but neither of these teams was willing to take it. I took under two wins in the division for the Falcons this preseason (they're 1-4 with a Week 18 meeting with the Buccaneers pending), so my rooting interests are already set here.

Use our Game Betting Odds Tool to look up odds in an instant!
Eagles

@

Bears

(+7.5)

If the Eagles demolish the Giants in Week 14, this line opens up closer to 10. The Bears' defense has been bad all season but has fallen off a cliff in recent weeks. There's no game script here that causes trouble for the Eagles, even if a healthy Fields is able to run all over them.
Lions

@

Jets

(-3)

Historically, this is a corner TV game, referring to an unwatchable and mostly avoidable matchup, but these are two ascending franchises with playoff aspirations if things break their way. Both teams have difficult divisional matchups in Week 14, and those results will shape this line come Sunday night.
Chiefs

@

Texans

(+14)

Just like Miami, this is also the third straight road game for Kansas City, though the landing spot is significantly softer. My hunch here is this crawls out to 16.5 or 17.
Patriots

@

Raiders

(-2)

It's Student vs. Teacher Part 2, with Josh McDaniels and the Raiders facing off against Bill Belichick and the Patriots. McDaniels famously won his debut against New England while in Denver, celebrating the early-season win like it was the Super Bowl, and it turns out it sort of was when you consider how his remaining tenure in Denver played out. Both teams have an uphill battle ahead regarding their chances of making the playoffs, making this a loser-leaves-town matchup.
Bengals

@

Buccaneers

(+2.5)

The Bengals heard the talk about their impossible late-season schedule, had a good chuckle, and then decided they'd just go out and win every week. Prett optimal strategy. We've (I've?) been waiting all season for the Buccaneers to figure it out. They were terrible for 57 minutes on Monday night against the Saints, should have trouble moving the ball this weekend against the 49ers, and have the Bengals waiting in the wings in Week 15. No one else wants to win the NFC South, so they'll be in the playoffs, but I don't see them as true contenders, and I'm looking forward to betting against them on Wild Card Weekend.
---
This article is intended for entertainment purposes and adult users only. Call 1-800-GAMBLER if you have a gambling problem.