FanDuel Sportsbook Ohio Pre-Live Bonus Offer: $100 in Free Bets on Launch Day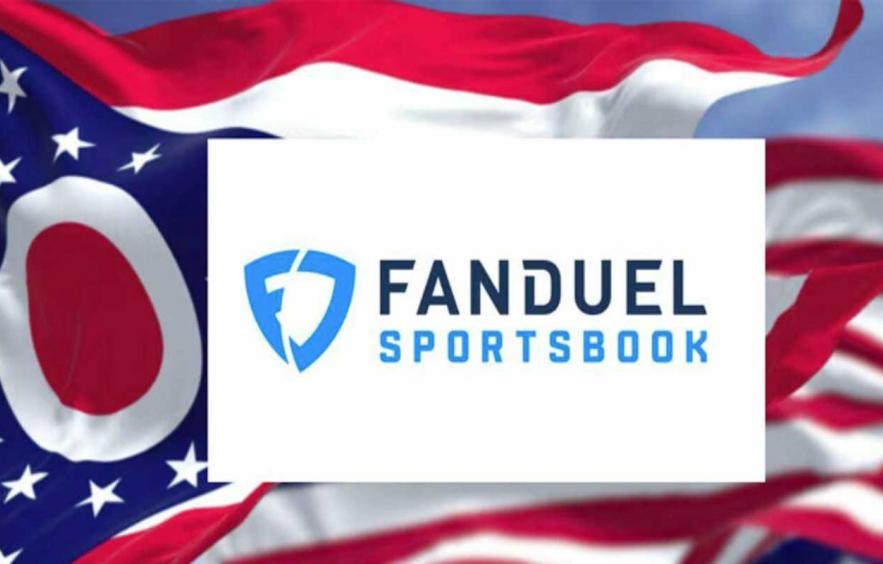 Betsperts Illustrations
Sports bettors in Ohio will have their first chance to get a pair of launch bonuses with FanDuel Sportsbook's Ohio pre-live sign-up offer.
The start of October marks the pre-launch of FanDuel Ohio.
This means bettors can grab a limited-time offer of $100 in free bets when FanDuel launches in Ohio.
Here's everything you need to know about the pre-launch of FanDuel Sportsbook Ohio and key information on how to claim their valuable sign-up promo.
FanDuel SportsBook Ohio Pre-Launch Sign Up Promo
FanDuel Sportsbook is known for having some of the best bonuses in the game, including deposit match offers, risk-free bets, odds boosts, and free bet promos, to name a few.
Their pre-launch $100 in free bets is a great way to get started with a new sportsbook you haven't registered with.

How to Claim This Offer
To claim, new users need simply register, and confirm they are located in Ohio.
Once this has been confirmed, there will be a $100 bonus applied to your account ready for use on launch day.
When you click the claim now link above you will be taken through to their verification page in order to verify you are in Ohio.
Once you verify, there will be a $100 bonus applied to your account ready to use on launch day.
This offer will be available from the Pre-Live Launch Date of October 1st, 2022 through the Go-Live Launch Date of January 1st, 2023.
How to Sign Up for FanDuel Ohio on Mobile
Download and install the FanDuel app on your mobile device.
Register for a FanDuel sportsbook account.
Fund your account.
Make your first wager.
How Does the Pre-Launch Offer for FanDuel Ohio Work?
When you register for an account today you will get an additional $100 bonus when you access your account on launch day. You can access your bonus funds and begin betting on launch day.
Customers have the freedom to choose how they want to wager these bonus funds.

How to Use the $100 Bonus?
Once you prove you are located in Ohio, and are a new FanDuel Sportsbook user, a $100 deposit will be applied to your account. You will be able to use this credit towards betting when FanDuel goes live.
How you use your bonus credit is completely up to you. But one great way to take advantage of this promo code is to consider futures betting.
Futures betting is a great way to get more involved with your favorite teams and leagues. You can bet on season-long outcomes, such as who will win the college football playoff, Super Bowl, or World Series.

FanDuel Ohio FAQ
Is FanDuel Sportsbook Ohio legit?
Yes, FanDuel Sportsbook Ohio is completely legitimate. As a legal sports betting site, FanDuel Sportsbook Ohio is both safe and reliable.
Read this detailed review of FanDuel Sportsbook from Betsperts for more information.
When does FanDuel in Ohio Go Live?
FanDuel has been officially approved to go live on January 1, 2023. FanDuel is among several online sportsbooks that have been granted a license to operate in Ohio once the state officially launches.
Why sign-up with FanDuel Ohio?
There are several reasons why you should sign up for a FanDuel Sportsbook account:
Quality promotions: FanDuel's bonus offer provides free bonus funds to be used as site credit.
DFS Integration: With FanDuel, you can have one account for daily fantasy sports and one for betting, making it easy to keep track of your sportsbook wagers and DFS lineups.
Live Betting: Fanduel offers live betting to get odds at a more rapid pace as well as in-game betting with game animations.
What banking options does Fanduel Ohio offer?
Whatever your preferred banking method is, FanDuel has you covered:
Can I bet with FanDuel Sportsbook in person in Ohio?
No, FanDuel does not have a retail sportsbook in Ohio as of yet.
Will FanDuel Ohio let you cash out bets early?
Yes, bets with the appropriate symbol are eligible for early cash-out at FanDuel.
Which Ohio sports teams can I bet on?
There are a number of Ohio-based teams to bet on across several professional sports leagues:
More Resources
Note: If you sign up through one of our affiliate links, 4for4 may earn a commission.
---
This article is intended for entertainment purposes and adult users only. Call 1-800-GAMBLER if you have a gambling problem.