PropSwap Buys of the Week: Super Bowl Futures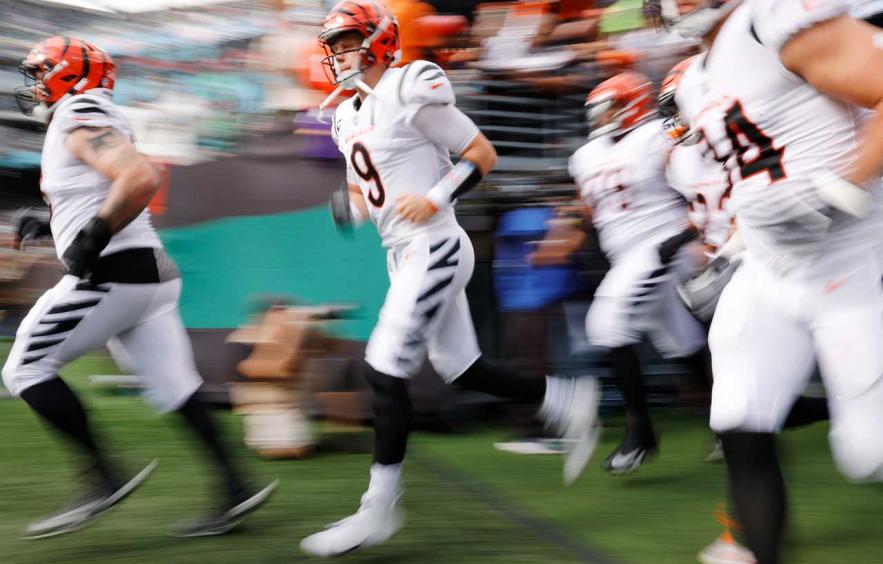 Sarah Stier/Getty Images
Buyer's Remorse.
We have all experienced that feeling of regret as soon as we have made a purchase. In the betting world, that happens much more often than we would like to admit. The usual mindset once that feeling occurs is to sit back and pray your bet somehow makes it to the window.
Thanks to PropSwap, there are now much better options.
PropSwap is an open marketplace where you can post tickets and make them available via a straight sale or a bidding process. In many ways, PropSwap is an eBay for sports tickets. It is the perfect resource for bettors who are looking to escape from an unfavorable bet or sacrifice a big payday to lock in a more modest gain. If you buy a ticket on PropSwap, it is sent to you via certified mail. If your ticket wins, it must be redeemed at a licensed sportsbook. The typical expiration date is six months or 180 days.
Each week I will examine what's available on PropSwap and highlights tickets to buy. Never used PropSwap before? Sign up today with promo code 4FOR4 to get a first-time deposit match up to $500 plus a Move The Line NFL t-shirt! (Example: Deposit $500 today, get an immediate $500 bonus for a total of $1,000 bankroll.)
Today we'll examine the NFL Divisional Round and recommend a few 'buy' options to consider if you're interested in placing action on the site.
Cincinnati
Bengals

to Win 2022 NFL Championship
PropSwap Odds: 16.65-1
Current Odds: +1500 (DraftKings)
Ticket Cost: $595
Win: $10,500
If the Bengals somehow defeat the Tennessee Titans on the road this weekend, their odds to win the Super Bowl will certainly drop. This bet provides a nice opportunity to make some quick money or potentially hit a massive payday. The Bengals' current odds to win the Super Bowl are hovering around 12-to-1 at most books.
Cincinnati is only a 3.5-point underdog to the Titans and would gain a ton of public momentum with an upset win over Tennessee. With Joe Burrow, Joe Mixon, Ja'Marr Chase and Tee Higgins, the Bengals have the type of offensive firepower that could pull multiple upsets in this year's playoffs. Cincinnati has close losses to Green Bay and San Francisco, as well as a late-season victory over Kansas City on their resume. Since they just won their first playoff game in 30 years, the public simply isn't buying them as a legitimate threat to win the Super Bowl. That changes with a win on Saturday afternoon.
This is rated as a "Best Price" by PropSwap, and could easily be re-sold for a nice profit if Cincinnati advances to the AFC Championship game.

San Francisco
49ers

to Win 2022 NFL Championship
PropSwap Odds: 12.50-1
Current Odds: +1100 (PointsBet)
Ticket Cost: $275
Win: $3,750
San Francisco's wire-to-wire road victory over Dallas, coupled with their historic success against Green Bay, means buying a 12-to-1 ticket is worth strong consideration. If the 49ers win on the road against the Packers this week, they could actually be the favorite in the NFC Championship game over the Rams (if the Rams advance), a team they have already defeated twice this season. San Francisco is a warm-weather team built to win in the cold, making this PropSwap ticket very appealing.
The 49ers' odds to win the Super Bowl have dropped to +1100 at most books, still providing enough value to make this ticket worth an investment.

Tampa Bay
Buccaneers

to Win 2022 NFL Championship
PropSwap Odds: 1.19-1
Current Odds: +550 (DraftKings)
Ticket Cost: $240
Win: $525
This ticket is a lower amount, allowing the opportunity to double your money.
If San Francisco defeats Green Bay, the Buccaneers are looking at hosting the NFC Championship game against a 49ers team that relies on the run at the third-highest rate in the NFL. Tampa Bay allowed the fewest rushing yards per game to opposing running backs this season, which would make this a great matchup for the Buccaneers, and subsequently lower their odds.
Getting the defending Super Bowl Champions, potentially at home, at over a 2:1 profit, is certainly worth considering.

---
This article is intended for entertainment purposes and adult users only. Call 1-800-GAMBLER if you have a gambling problem.