2021 U.S. Open: Round 4 Matchups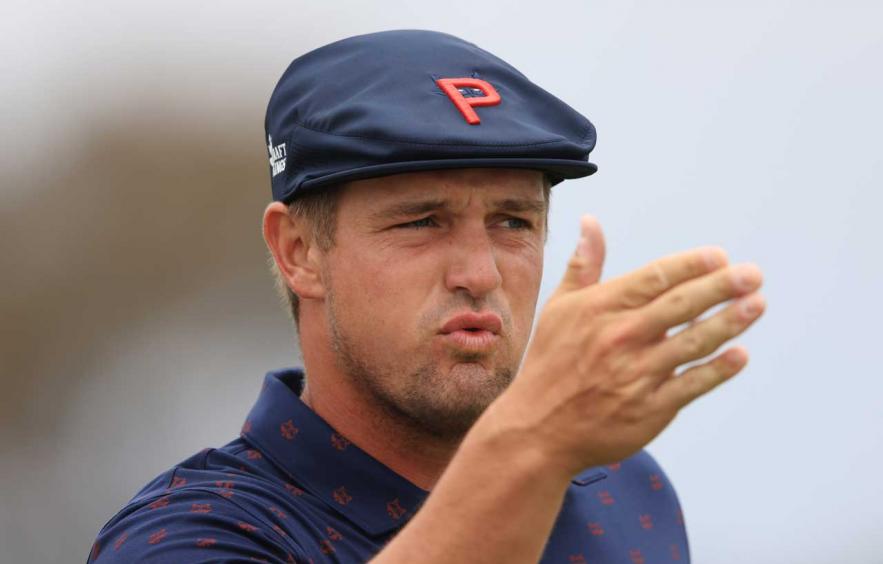 Sean M. Haffey/Getty Images
"Moving Day" at the U.S. Open featured many of the world's best players rise towards the top of the leaderboard. Rory McIlroy, searching for his first major title since 2014, made the highest leap into contention with a 4-under 67, moving into a tie for fourth place. The top 10 also includes stars like Bryson DeChambeau, Jon Rahm, Dustin Johnson and Xander Schauffele. However, as we move towards an intriguing final round on Sunday, sitting atop the leaderboard is a trio of perhaps the least flashiest players on the PGA Tour in Mackenzie Hughes, Louis Oosthuizen and Russell Henley. Can one of these stave off the pack of lurking superstars and cement their place in golf history? Sunday cannot get here soon enough. Let's get to the betting selections.
---
Starting next week, my final model, along with other analysis and betting selections will only be available at 4for4. You can use the coupon PGASPLITS to receive 25% off the yearly betting subscription. This deal ends today, Sunday, June 20th.
---
Betting Selections
*Betting lines accurate at the time of publication.
Si Woo Kim -115 FanDuel (1u) over J.T. Poston
Si Woo Kim is an example of a volatile player who is usually a consistent ball striker but can run very streaky with his putter. So far in the first three rounds of the U.S. Open, he has shown that ball-striking prowess, gaining almost six strokes. Yet, he only sits in 31st place at 3-over par thanks to his putting struggles. His opponent, J.T. Poston is known as one of the best putters on the PGA Tour. Poston has really struggled off-the-tee and with his approach game going all the way back to the start of 2020. Poston will most likely continue his putting success, but I will bank on the more talented player with the better all-around game in Si Woo Kim.
Bryson DeChambeau -125 DraftKings (1u) over Scottie Scheffler
We bet against Scottie Scheffler yesterday, and he managed to grind out a victory against the underachieving Xander Schauffele. The contrast between his ball-striking stats and Bryson DeChambeau's is insane. DeChambeau is bombing it off the tee, striping his approach shots, and is fifth in the entire field in SG: P. This has him in fourth place, only two shots off the lead. Scheffler, meanwhile, leads the entire field in putting but is near the bottom in ball-striking. Regression is coming, and I predict it will happen in the final round against the 2020 U.S. Open champion. DeChambeau is also one of the best "pressure" players on the PGA Tour as evidenced by him gaining almost two strokes per round on Sundays over the past year.
Patrick Reed -115 FanDuel (1u) over Tommy Fleetwood
After glancing at the data comparison between both players, this might seem a strange selection. Patrick Reed has had an unusually poor ball-striking performance thus far at the U.S. Open and has also struggled on the greens. He currently sits in a tie for 54th place. Fleetwood, on the other hand, has been mediocre as usual and has shown no real signs of contending. So why Patrick Reed? This is an example of a pick that comes from "outside the box". It also comes down to one characteristic—Patrick Reed's mentality. Say what you will about his integrity on the course, but he is a bulldog and a true grinder. Over the past year, he is third in the field in SG: Sunday, and has gained strokes against the field in 86% of those rounds. Many of those rounds were played when he was out of contention, which gives me confidence in backing him tomorrow over the inconsistent Fleetwood.
For the most up-to-date picks, or if you have any questions or comments, check out my Twitter and subscribe to our Discord. This sheet from Dan Rivera tracks all my betting picks (and those from the rest of the betting staff) on the year. Just click on the tab with my name on it for the results.
---
This article is intended for entertainment purposes and adult users only. Call 1-800-GAMBLER if you have a gambling problem.