2021 NCAA Tournament: March Madness Bracket Busters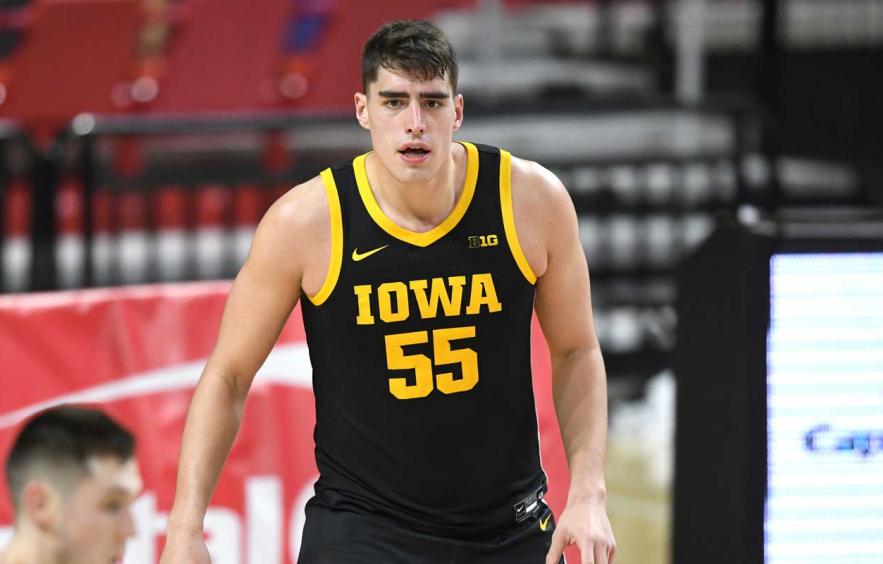 Mitchell Layton/Getty Images
The NCAA Tournament is back after two long years away. Like any tournament year, 2021 features its share of bracket busters and Cinderella teams. Conversely, in order for Cinderella teams to emerge, a number of higher seeds must fall on the way there. While most of these teams will win a series of games, a deeper run looks slightly less likely.
For house-keeping purposes, Cinderella teams will be defined as teams seeded six or below with legitimate paths to the Sweet 16. There are three squads I've highlighted as potential 2021 NCAA Cinderall Teams. Also, 4for4 Betting Lead Connor Allen has penned an overall March Madness Bracket Strategy—Part 1 and Part 2.
The NCAA uses quadrant wins to rank strength of schedule for these teams. A quadrant-one win is defined as home games against Rating Percentage Index (RPI) top-30 teams, neutral games against RPI top-50 teams, and away games against RPI top-75 teams. With that info handy, below are three higher-seeded teams that could bust brackets this year.
2021 March Madness Bracket Busters
Michigan (No. 1 Seed, East)
Dominating the Big Ten regular season, Michigan enters the tournament with a 20-4 record. The Wolverines fell short to Ohio State in the Big Ten semifinals after losing Isaiah Livers. However, this team still finished with an impressive 5-2 record in quadrant-one play.
The main concern with Michigan doesn't involve anything they've displayed on the court. The Wolverines actually rank 17th in offensive efficiency and 58th in defensive efficiency. This includes the third-ranked interior defense in the country, which frustrated big men across the Big Ten. Instead, it has everything to do with losing Livers indefinitely to a stress fracture in his foot.
A key component to a tight Michigan rotation, Livers averaged 13.1 points and 6.0 rebounds per game in 31.6 minutes for the Wolverines. More importantly, he played a key role in Michigan's elite interior defense. Without Livers in the Big Ten semi-final against Ohio State, E.J. Liddell managed 18 points in the interior.
While Michigan still possesses the firepower to beat weaker teams in the early rounds, their lack of depth poses problems deeper in the tournament. In the second round, the Wolverines face a dangerous matchup between the winner of LSU and St Bonaventure. Both teams possess elite big men in Trendon Watford and Osun Osunniyi capable of exploiting this matchup. Beyond that, Michigan still has to contend with the likes of Colorado, Florida State, Texas and Alabama—just in their region.
---
Want an edge in your March Madness contest? Since 2017, TeamRankings.com subscribers have won over $1.7 million in bracket pool prizes using their NCAA Bracket Picks. Here's an exclusive discount: Get 2021 Brackets »
---
Iowa (No. 2 Seed, West)
In a similar fashion, Iowa is another higher seed from the Big Ten capable of dropping an early game. The Hawkeyes finished the regular season with a 21-8 record, including a 4-5 record in quadrant-one games. However, Iowa's losses came to the best competition in the country, including Illinois, Michigan, Ohio State and Gonzaga.
Looking to the tournament, Iowa lacks the balance of some other teams seeded near the top. The Hawkeyes rank fourth in offensive efficiency, but 169th on defense. This defensive weakness primarily comes from the three-point line, where the Hawkeyes finished 229th in three-point defense this season. On top of their weakness defending the arc, Luka Garza struggled against certain forwards in conference play. In the Big Ten semi-final, Illinois' Kofi Cockburn scored 26 points in just 24 minutes against Garza. Similarly, Ohio State's E.J. Liddell and Michigan's Isaiah Livers and Franz Wagner all hit at least 15 points against Garza in the interior.
While Garza excels on offense himself, teams with a solid combination of shooting and interior play simply outmatch Iowa. In their region, Oregon, Kansas, USC, Virginia and Creighton all pose legitimate threats before even considering Gonzaga as the No. 1 seed. In even their potential second-round matchup, Iowa draws an Oregon team with all five starters shooting at least 37% from three. From there, USC and Kansas possess formidable big men in Evan Mobley, Jalen Wilson and David McCormack.
Villanova (No. 5 Seed, South)
Once considered a potential No. 1 seed, Villanova finished a shortened regular season with a 16-6 record. Missing nearly the entire month of January with a COVID-19 stoppage, Villanova recorded five of their six losses after the stoppage. While Villanova carries the name recognition, they do not possess a team capable of making a deep run this year.
From an efficiency perspective, Villanova ranks 12th on offense and 142nd on defense. They also present a tough stylistic matchup for most mid-major teams with their slow, methodical pace. In the first round, for example, Winthrop typically paces up opponents. However, with Villanova averaging 68.3 possessions per game, a team like Winthrop likely finds difficulty playing this game to their preferred pace.
Despite their strengths, Villanova suffered an immense blow losing Collin Gillespie in the Big East conference tournament. One of two studs on this team, Gillespie averaged 33.2 minutes per game, while notching 14.0 points and 4.6 assists. Villanova already played a tight rotation with four players exceeding 25 minutes per game. Now without Gillespie, the Wildcats must turn to an unproven depth at the most important time of the season.
Even in the Round of 32, Villanova draws a difficult potential matchup against a Purdue team ranked top-25 in both offensive and defensive efficiency metrics. The Wildcats hold a significant size advantage with Jeremiah Robinson-Earl in the first round, but that advantage evaporates against Trevion Williams in the second round. With the loss of Gillespie and a tough draw in the bracket, Villanova looks like a potential team to fade in the postseason.