6 NFL DFS Stats To Get You Ready For 2020 on DraftKings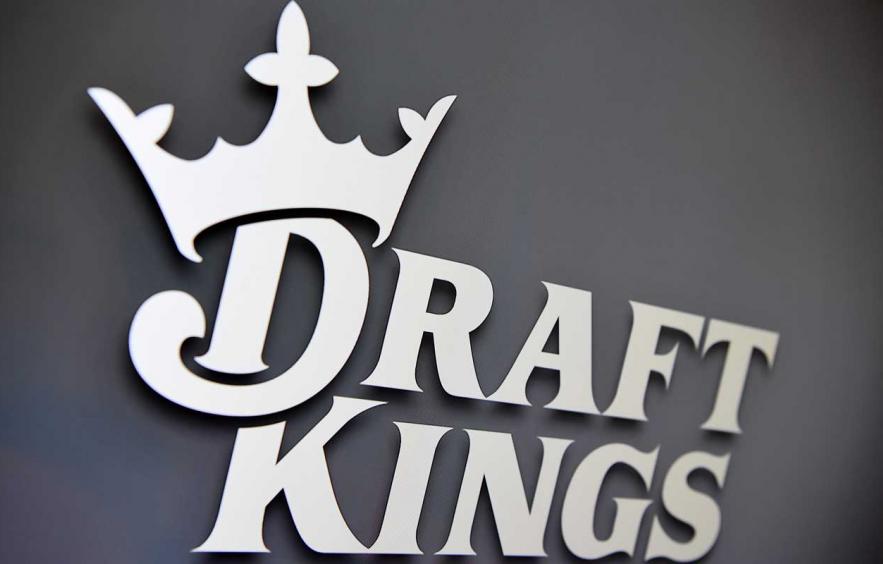 Getty Images
Well, we made it...I guess. The 2020 NFL season is set to begin in just a few short weeks. Whether they finish or not is another story, but that's why daily fantasy will (as always) be my preferred method of action this year. The week-to-week flexibility and the fact you're committing to players and buy-ins for literally hours and not months makes playing DFS this year a no-brainer.
Over the course of the offseason, I dug into some daily fantasy research that will help you create teams in tournaments and cash games, refine your contest selection, and determine whether or not you should fade or eat the chalk. Here are six facts that I uncovered to help you become a better NFL DFS player in 2020.
Winning tournament players embrace the chalk.
I set out to find some of the trends of winning Millionaire Maker lineups and went back three years to break down the winning lineups. Tips you read in traditional advice articles ring true, but there are some that we may have to re-evaluate. The average collective ownership of the entire winning Millionaire Maker rosters has dramatically increased over the last three seasons. By this, we are looking at adding the ownership percentage of each roster spot. In 2019, collective ownership of wining lineups totaled 119.7%, on average, while it added up to 116.2% in 2018 and 109.1% in 2017.
This trend makes some sense as more and more subscription services and their projections become available to DFS players. Additionally, the idea that you can use chalk, especially at the running back position has gained traction. Players honing their craft and becoming better, sharper players probably has a lot to do with that as well.
Takeaway: It's getting more and more difficult to find great low-owned plays because of all of the sharp information. Additionally, it's proved to be a good move to play the running backs with the highest volume, regardless of projected ownership. Find your low-owned gems at a different position.
The average ownership of quarterbacks has decreased, while the average ownership of the RB1 has increased.
The highest-owned running back in winning Milly lineups in 2019, on average, checked in at 27.4%, which is up from 26.0% in 2018 and 24.5% in 2017. Quarterback dipped with each progressing year going from 8.3% in 2017 to 8.0% in 2018 and 7.8% in 2019.
Takeaway: These small increases and decreases may not seem like much, but it further cements the fact that we need to roster running backs that we believe will see the most volume, touchdown opportunities, and targets regardless of their projected ownership percentage. Just play the workhorse backs every week. Conversely, because quarterbacks are the focal point of the offense and have the ball in their hand on every play, there is a greater opportunity for low-owned gems to pop from the position.
Winning lineups have flexed running backs 59% of the time, while plugging in WR at a 39% and tight end at a 2% clip.
Takeaway: The trend here was pretty clear. If you're building a game stack with several pieces of one game, it usually means you had to roster a wide receiver in the flex to fit all the pieces of that single game. If you had a smaller stack or didn't run it back with the opposite team, having a third running back was a smart move. Running back is an easier position to identify ceiling games as it's usually tied to volume. Rostering three running backs with a high volume projection prevailed at nearly a 60% clip and usually when the roster build had a light stack.
Of the 49 Millionaire Maker winning teams, 19 "ran it back" with an opposing offensive player in their stack.
Takeaway: The strategy of using an opposing offensive player in your game stacks is absolutely a viable one to deploy, however, it's definitely not a must. Often times you read or hear that running it back is something you have to do because of the correlation associated with opposing wide receivers. To that I say, it depends. If you are projecting an absolute shootout between two teams, by all means, get exposure to both sides of that game across multiple stacks. However, I would caution doing that in every lineup you create.
Whether you're hand building lineups or using an optimizer, forcing opposing RB/WR/TE stacks for the sake of bringing it back can cap the upside of your lineup. For instance, let's say you are very high on the Rams offense against the visiting Jets. The Rams run away with the game in a 31-10 rout. You created a few Jared Goff/Cooper Kupp/Robert Woods/Tyler Higbee combinations, but also forced Breshad Perriman, Chris Herndon, and Jamison Crowder into all of those Rams lineups for the sake of running it back. You've essentially limited the potential of those lineups by doing so. If you're not incredibly enthused about the opposing offense, you don't have to run it back. You could even build a combination of lineups with and without opposing offensive players, too.
The RB/DST stack shouldn't be forced.
Takeaway: There is a fallacy amongst the DFS and the fantasy football community that massive blowouts occur every week in the NFL that result in running backs receiving 20 straight carries in the second half. The reality is that just doesn't happen very often—the Alabama versus McNeese State outcomes are few and far between. Even when leading by a couple of touchdowns, you'll often see NFL teams run their normal offense. If you have a player pool of four to six running backs that you are rotating through your tournament lineups in a given week, don't feel obligated to have to use one of the four to six corresponding defenses—it's viable but not necessary. In fact, you could argue that a blowout game flow could cap the upside of running backs from the winning team because it theoretically limits the most valuable opportunity they receive, targets.
More than half of the top Millionaire Maker teams over the last three years used all $50,000.
Takeaway: If you're sensing a theme here, it's that much of the steadfast advice you read or listen to about building lineups can actually prevent you from creating optimal lineups. On a 10-14 game slate with dozens and dozens of options to choose from at each position, it's going to be difficult for you to have a duplicated lineup, provided you're not eating chalk at every roster spot. The more prudent play would be to leave salary on the table if you feel as though you have a chalky stack or chalky lineup to make yourself a bit unique. However, it's definitely not necessary to always use less than the maximum $50,000, especially if you already have a couple of low-owned dart throws to begin with.
Single entry cash games offer lower cash lines than multi-entry games.
Over the course of the last two years, every single-entry double up had a lower average cash line each week than it's multi-entry counterpart of the same entry fee. In some cases (2018, $5 games), the difference was as much as almost six fantasy points.
Takeaway: Get all of your double up action from single-entry contests. When you think about it, this makes a ton of sense and something that we've been harping on for years. In the multi-entry contests, there is effectively a greater concentration of sharp lineups because the best DFS players are running the same lineup in numerous times. The more even playing field of one lineup per player makes sure that if you have a 55th percentile lineup, you'll be in the green.