Wacky Week 17: So Who's Motivated?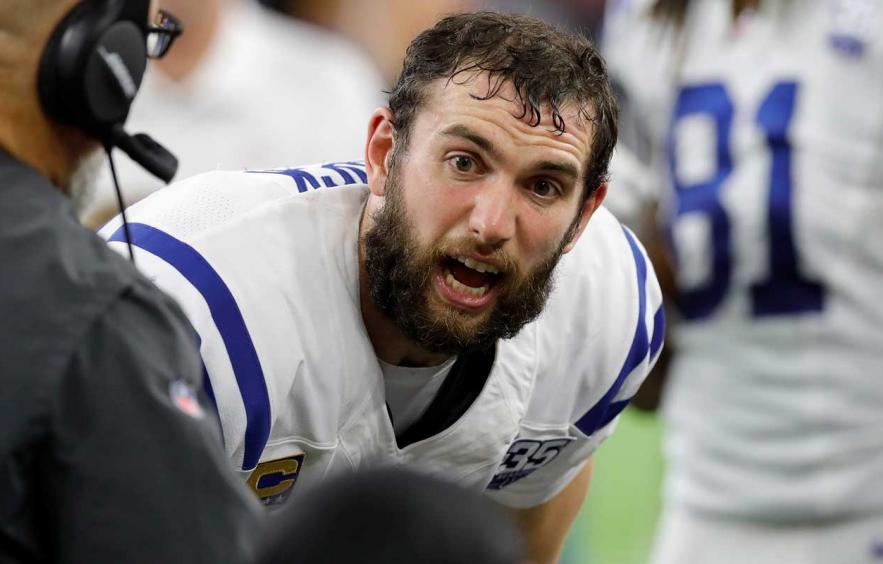 With so many injuries and teams resting players for the real NFL playoffs, Week 17 is not ideal for fantasy football, which is why most leagues hold their Championship Game in Week 16. But we do realize that some of you are still battling, and to those of you who are, this is the most important week of the season.
At 4for4 we will continue through the Super Bowl with our weekly rankings and projections and if you aren't playing this week, or simply want more action, we encourage you to check out the DFS section of the site, where there will be fresh content until the bitter end of the NFL season.
This weekend, some teams will be highly motivated to produce, while others are already playing golf in their minds. 30 teams will compete Sunday afternoon at either 1 PM or 4:25 PM ET, with one Sunday night game between the Colts and Titans.
What we already know AFC: The Patriots are the only division winners, with the Chiefs, Texans and Chargers punching their card to the playoffs regardless of Week 17 outcome. Wildcard spots will go to the Ravens, Colts, Titans or Steelers.
What we already know NFC: New Orleans won the NFC South along with home field advantage, with the Rams, Bears and Cowboys winning their respective divisions. Seattle and Minnesota are currently the wild card spot holders, with the Eagles looking to play spoiler.
So, who's motivated?
Indianapolis Colts (8:20PM @ Titans) – HIGHLY MOTIVATED
With a win over the Giants and Pittsburgh losing to New Orleans in Week 16, Indy now covets the sixth seed in the AFC. They face Tennessee this week, with the winner getting the golden ticket to a playoff berth. If the two teams were to tie, the Steelers advance with their own victory.
Kansas City Chiefs (4:25 PM vs. OAK) – HIGHLY MOTIVATED
The Chiefs are currently AFC's No. 1 seed and can secure home-field advantage and a division win by beating Oakland this week. However, a loss can send KC down to the wild-card round. How, you ask? Here it goes: A Chiefs' loss and a Patriots victory over the Jets puts New England into first due to the Pats owning the head-to-head. If the Chargers win and KC loses, they end up as the fifth seed with LA winning the AFC West.
Minnesota Vikings (4:25 PM vs. Bears) – HIGHLY MOTIVATED
Minnesota sits as the sixth seed heading into Week 17 and need a victory over Chicago to get in as a wild-card, or an Eagles loss to Washington (2:25 PM). They'll be in for a dogfight since Chicago should be rolling with their starters to go for a first-round bye.
Philadelphia Eagles (4:25PM @ Redskins) – HIGHLY MOTIVATED
Philly is not currently dancing, but can sneak in with a win over Washington and a Bears' victory over the Vikings.
Tennessee Titans (8:20 PM vs. Colts) – HIGHLY MOTIVATED
It's as straightforward as they come for the Titans- win and they're in for the second-straight season, lose and go home.
Pittsburgh Steelers (4:25 PM vs. Bengals) – HIGHLY MOTIVATED
Not currently in the postseason, the Steelers now need a win over the Bengals and some help. They have to count on AFC North rival Cleveland to take down the Ravens, or a tie in the Sunday night matchup between the Colts and Titans. If none of these things come to fruition, Pittsburgh will be a really talented team watching on their respective couches.
Los Angeles Rams (4:25 PM vs. 49ers) – MOTIVATED
LA needs to win to secure that all-important first round bye. Chicago owns the head-to-head, so winning is imperative to rest and get healthy for the divisional round. We saw that they can win without Gurley, so he may be sidelined again this week.
New England Patriots (1:00 PM vs Jets) – MOTIVATED
Thanks to a Texans' loss, the Pats are staring at another first-round bye and perhaps the No. 1 seed. All they need to do is get past New York in Week 17.
Houston Texans (1:00 PM vs. Jaguars) – MOTIVATED
The Texans are in the playoffs, but can secure the AFC South title and the three-seed with a victory over Jacksonville. Lose, and the winner of the Colts/Titans game (6:20 PM) gets both the division title and the seeding.
Baltimore Ravens (4:25 PM vs Browns) – MOTIVATED
With a victory over the Chargers and a Steelers' loss in Week 16, the Ravens can now clinch their division if they can take care of the Browns at home this week. Winning will allow them to host a game on wild-card weekend.
Los Angeles Chargers (4:25PM @ Broncos) – MOTIVATED (COULD REST IN SECOND HALF)
Currently owning the fifth seed, LA can shoot up to the top spot with a win over Denver and a Chiefs loss. They're coming off a tough defeat by the Ravens and could get their chance at a rematch in the first round of the postseason. Note: The Chiefs have to lose at home to the Raiders to have a chance to improve their seed, so if Kansas City is winning big at halftime, HC Anthony Lynn may elect to rest some of his key players in the second half.
Chicago Bears (4:25 PM @ Vikings) – MOTIVATED (COULD REST IN SECOND HALF)
They can finish no worse than the third seed, but can snag a first-round bye if the Rams lose to the 49ers. We all know how important bye weeks are in both real and fantasy football. Note: Since the Bears need the Rams to lose to improve their seed, HC Matt Nagy could elect to rest his key players if the Rams build a big first-half lead.
Seattle Seahawks (4:25 PM vs. Cardinals) – NOT MOTIVATED
After missing the postseason in 2017, Seattle is back as the fifth seed. If they lose and Minnesota wins, they would flip-flop, but they are dancing either way.
Dallas Cowboys (1:00 PM @ Giants) – NOT MOTIVATED
The Cowboys claimed the NFC East for the third time in five seasons. Their seeding will remain the same no matter what the outcome of Week 17 will be.
New Orleans Saints (1:00 PM) vs. Panthers – NOT MOTIVATED
New Orleans can chill this week, as they've secured a bye and home-field advantage throughout the playoffs.
Eliminated from the playoffs: Browns, Dolphins, Broncos, Bengals, Bills, Jaguars, Jets, Raiders, Redskins, Packers, Falcons, Panthers, Giants, Buccaneers, Lions, 49ers, Cardinals
Photo by Tim Warner/Getty Images.