Who's the Running Back to Own in San Francisco?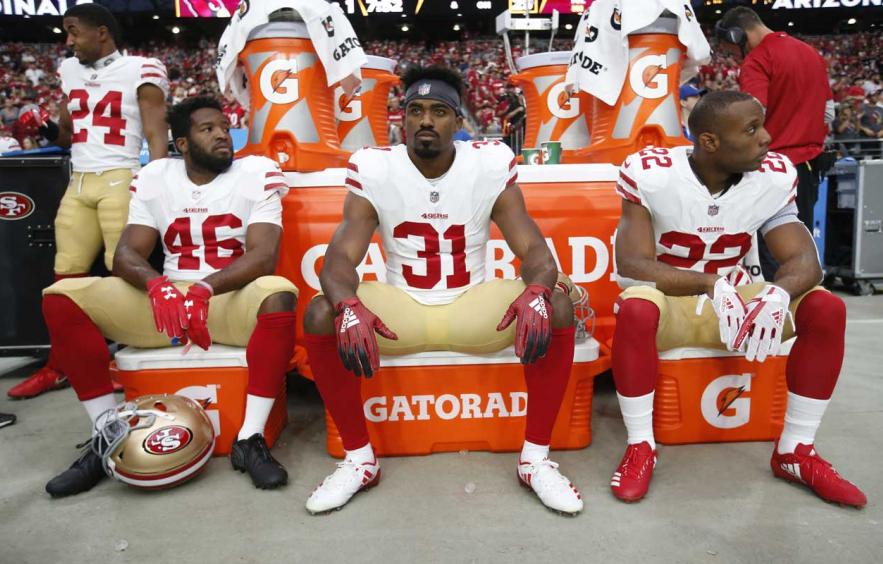 Jerick McKinnon is out for the year with a torn ACL, so there is opportunity in the San Francisco backfield. Earlier in the summer, Matt Breida was the obvious beneficiary to any potential McKinnon injury, but the 49ers signed Alfred Morris and he has played well in the preseason. NBC's Matt Maiocco said that "veteran Alfred Morris, who was signed two weeks ago, could be the starter when the 49ers open the season." Maiocco then suggested that Breida would be the backup.
We all know that Morris is not much of a weapon in the passing game, but Breida was a little up and down as a receiver in his rookie season. He had a dismal Catch Rate (58.3%) last year, so I watched all of his regular season targets to get a better feel for his ability in the passing game. I saw 4-5 drops on 35 targets, which is "Not great, Bob!" However, he did make a couple of tough catches and Kyle Shanahan used him repeatedly in the passing game, making him the primary read on several plays and putting him in the slot or lining him up out wide at times. When he did catch the ball, he looked very good in transitioning up the field, showing excellent burst and good wiggle. He had a top 30 YAC (yards after catch) of all RBs with at least 20 targets, better than Christian McCaffrey, Devonta Freeman and backs known for their pass-catching ability.
His 21 catches as a rookie were more than Alfred Morris's career high (17) in his six-year career, so the likeliest scenario is that Breida continues to see a major role in the passing game, though he was quite bad in pass blocking, according to PFF. (Morris was not very good in this aspect in the game, either).
As a runner, Breida fared well as a rookie, but Morris should have the upper hand given his performance in the preseason (19 carries, 89 yards) and his output in the two seasons playing for Kyle Shanahan in Washington (611 carries, 2888 yards, 4.72 YPC, 20 touchdowns). [Mike Shanahan called plays in 2012 and 2013, per T.J. Hernandez, so don't read too much into Morris's usage there.] Breida is coming off of a preseason shoulder injury, so he may be eased into action with Morris getting the bulk of work in Week 1 in a bad matchup against the Vikings. Shanahan likes his running backs to be able to catch the ball, but he ran Morris quite a bit in 2012 and 2013 without giving him much of a role in the passing game (20 catches total over two seasons), so if both backs stay healthy, this likely ends up being a two-man committee with Morris getting most of the early down work and Breida serving not only as a third-down back, but as a change-of pace back as well.
Morris has more value in standard formats while Breida gets the nod in PPR leagues. Check out our latest projections here.
Photo by Michael Zagaris/Getty Images.
---
Related Articles