4for4 Staff Draftmaster Recap Another 4for4.com staff fantasy football draft is in the books.
I'm proud to say that this was an idea I came up with three years ago, and it's nice to see that it continues to get better and more competitive with each passing year.
This year, we had quite a collection of 4for4 scouts taking part. And that's what I love about this mock assignment - it's without a doubt my toughest draft of the season based on the competition.
We once again set up a 12 team mock on myfantasyleague.com. It's a PPR format with 16 rounds. Our starting lineups consist of a quarterback, two running backs, two wide receivers, a flex (which can be a back, receiver or tight end), a tight end, and of course a kicker and defense. We were only permitted to draft one kicker and one team defense.
This format is called a Draftmaster, because we won't make lineup changes throughout the season. The site will automatically put in our best players each week into each starting slot, and then keep track of points all season. This year, 4for4.com owner and editor Josh Moore offered up a cash prize to the winner. I may as well note that last year Josh won the 2011 4for4.com Draftmaster.
Strategy has to be a little different in this format, and being able to take a rookie who emerges can be a huge for your final point total, or a backup that gets playing time for an injured star.
The best part of the draft for me is picking the brain of each participant, and asking them a series of questions about strategy, draft surprises and bargains. This also allows subscribers into the minds of the scouts to see what they are thinking during draft, and then their overall thoughts when it's over. And, the scouts got to talk about the success they had and the mistakes they made.
Full draft results are at the bottom. Let's break it down…
Editor's Note: This draft began in early August. As it does every year, the fantasy football landscape has seen many changes since the start of this draft.
Rounds 1-2
Anyone who reads a mock draft story at least pays attention to the first two rounds.
While it's impossible to predict how your draft is going to play out exactly, you can have a plan for the first two picks you make. Our first two rounds were pretty interesting. Running backs flew off the board, eight in the first round and five more in the second for a total of 13. Four quarterbacks were taken and two tight ends, while only five wide receivers got selected - most of those coming late in the second round. Perhaps most amazing was that only one WR was picked through the first 17 selections, and that was Calvin Johnson at pick 1.5.
Despite all the RBs going early and often, only two teams took two running backs with their first two picks, which meant the other 10 teams used some sort of split.
Even 4for4.com wide receiver guru, Scout Andy Rioux, went with me and picked RB/RB with his first two picks.
"In recent years, many folks have known me to be a huge advocate for taking wide receivers early," Rioux said. "That was because there were so few out there that were real difference makers. However, the position is deeper this year than it has been lately, and picking 11th I opted for an old school approach, going RB/RB with my first two picks. I figured I could get decent receivers later. I could have gone for an elite QB or TE, but thought I would have options there later as well."
Rioux ended up with Darren McFadden and Trent Richardson, while I nabbed Matt Forte and Jamaal Charles.
Three teams went the QB/RB route, but five teams went with the always-popular RB/WR split. One team used a QB/TE combo and another went TE/RB.
You never want to lock yourself into a pick, but having a strategy for your first two rounds is always a good idea.
"My strategy with every draft is to take the best player available while filling out my roster," Scout Jordan Heck said. "I also wanted to attack running backs early. My third strategy was to get receivers who are number-one guys on their teams."
Going running back early seems to be a common theme this fantasy season, and it makes a lot of sense, as Rioux said. Wide receiver is considered a deep position this year, so waiting until the early-middle or middle rounds will still leave you with plenty of quality options at the position. Quarterback is also deep, with borderline tier-two guys like Eli Manning, Matt Ryan, Tony Romo and Phillip Rivers also going in the early-middle rounds.
Scot Berggren agreed about grabbing RBs early.
"I almost always take a RB with two of my first three picks, as I feel they are more consistent weekly scorers than WRs," he said.
This year's rule of thumb says RBs Arian Foster, LeSean McCoy and Ray Rice will be the first three picks in some order. That held true in our draft. But, what's the best strategy for picking in the middle or the end of the first round?
Scout Dale Lolley picked last in our mock, and had a different strategy.
"Picking in the 12-hole, I knew I wasn't going to get a top running back," Lolley said. "So I decided to get the best QB available and then grab one of the top-two tight ends. The falloff after the top-two tight ends is steep. After that, I had to look for bargains at running back and receiver."
Lolley took QB Drew Brees and followed it up with TE Rob Gronkowski.
Scout Matt De Lima picked fourth, but he didn't come into the draft set on any position.
"I'm looking to find value players that others may overlook in every draft, this one included," De Lima said. "Beyond that, I never enter a draft with a preconceived plan to take certain positions in certain rounds."
De Lima took RB Ryan Mathews at pick four to keep the running back streak alive. Pick 1.4 is a position where you can go any direction. Moore broke the RB streak and took WR Calvin Johnson.
Moore has been in mock draft mode since at least spring, so he's taken part in plenty mocks and drafted from just about any and every position. He admitted that with pick 1.5, QB Aaron Rodgers was usually his guy.
"I decided to go Calvin here," Moore said. "The gap between Calvin and our number-two WR is very large. The only issue is that WR is the deepest position this year, so it's going to take some skill to navigate the later rounds, grabbing a decent QB while also building RB depth."
Rodgers would go at pick 1.6 to Scout Brandon Niles.
"My strategy from the 6th spot was really to take the best player available," Niles said. "I know that many people say that, but I decided ahead of time that since I wasn't going to get one of the top three backs, I might as well take whoever falls my way."
After that, the the running back train quickly got going again with Chris Johnson going at 1.7, QB Tom Brady at 1.8, then RBs Forte, DeMarco Murray and McFadden in picks 1.9-1.11.
Round two offered some great value. Five running backs were taken along with four receivers, two tight ends and one more quarterback. Richardson went with pick 2.2 and Maurice Jones-Drew, a perennial early first-rounder, slipped all the way to 2.5 thanks to his holdout. Darren Sproles and Steven Jackson got picked at 2.7 and 2.8.
One surprise was WR AJ Green going at 2.6. It was just the second receiver selected, leaving Larry Fitzgerald to fall all the way to 2.9. Receivers Wes Welker and Roddy White also went in the bottom of the second round.
But what about the picking from the first spot?
Scout Chris Kucharski had that honor and of course picked Foster. After that, his target was WRs.
"Since I had the first pick in the draft, I really wanted to get two strong receivers with my second and third round picks unless a top tier QB falls to me," Kucharski said. "I know I was getting the best running back in the draft, but you want to compliment them with top tier receivers and then get that franchise QB."
The Bargains
Success in the middle-to-late rounds of a draft is a place that will often win you a title. Here at the site, we're preaching that there is depth at receiver this year, and many felt that's where their bargains came.
And, who better to tip you off to potential middle-round steals than our 4for4.com scouts.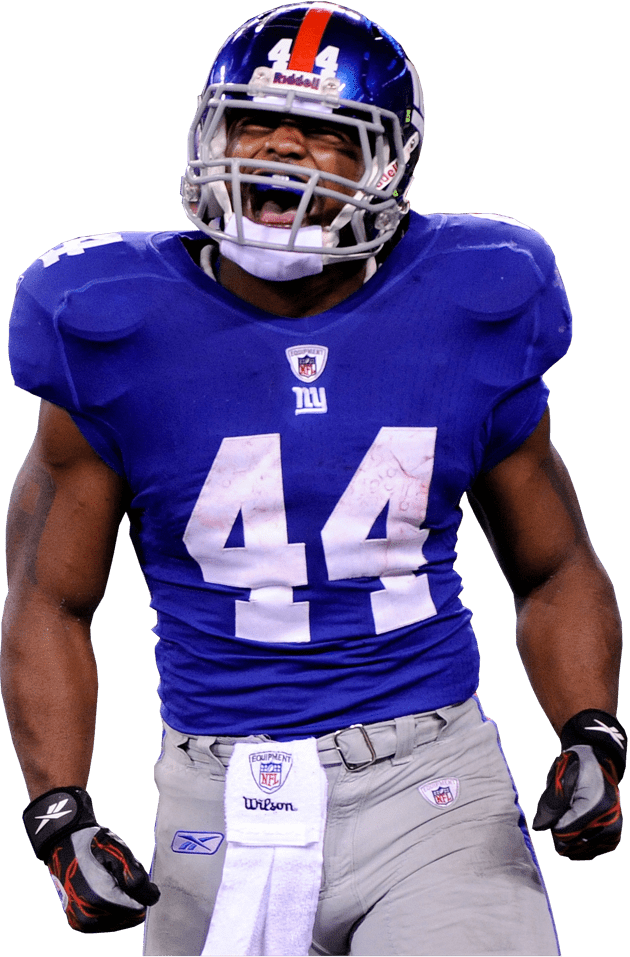 You're Missing Out!
Get access to this article and all our tools and rankings:
All Premium Content
The most Accurate Rankings Since 2010
Expert Draft Picks w/DraftHero
Highest Scoring Lineup + Top Available Players w/LeagueSync
...and much much more