Running Back Handcuffs, Tandems, and Replacements scout Brandon Niles
Remember how the NFL running back position used to play out? Most teams would establish a top running back and feed them the ball 15-25 times per game as their bell-cow runner. Almost every team had a running back that was designated as their starter, and the back-up running back would only get work on third downs, the goal line, or in the event of an injury. Times have changed in the NFL, as most teams employ at least a partial two-back system, and there are far fewer backs that you can count on for 15-25 carries per game.
Fantasy owners could pout, they could decide to take up knitting, or they could always curse Mike Shanahan for starting this trend until they're blue in the face, but we all know those strategies wont result in fantasy success. Instead, fantasy owners must adjust to the changes in NFL offensive strategy, and identify the productive two back systems in the NFL. Granted, there are still a few guys out there grinding out most of their teams carries and putting up gaudy statistics (CJ, AP, Rice, MJD, Jackson, Turner, Mendenhall & Grant to name a few), and those players are at a premium in fantasy football. However, many teams are not employing this method anymore, and it's time for us to really analyze which players in these systems should thrive, and which players should be left on the table.
There are three situations where a fantasy owner would want to look at a RB2 on an NFL team depth chart. The first is a tandem role, where the RB2 will still see enough playing time to make them successful fantasy options even when the RB1 on the roster is healthy and playing well. The second is as a handcuff, when a RB2 is an excellent insurance policy behind one of your top backs in case of injury or perhaps disappointing production, but can also provide some value right now. Finally, the third is as a replacement, or a RB2 who will only have any fantasy value in the event that the RB1 on their team gets injured or loses his starting job. For this article, I will a look at seven options in each category.
Tandems
These are players who are solid fantasy pickups regardless of the status of their counterpart. Fantasy owners do not need to draft both players (although that strategy is not discouraged) in order to get solid fantasy production out of playing one of them in any given week. These are often time-share or RBBC (Running Back By Committee) situations where both players are likely to get a fair amount of work in the team's offense.
DeAngelo Williams and Jonathan Stewart, Carolina Panthers
Jonathan Stewart can be viewed as a number two fantasy RB regardless of the health of DeAngelo Williams. Stewart has big play ability and the size to make his carries count. In games Stewart didn't start, he averaged just over 11 carries per game and was also a threat receiving out of the backfield at times. He scored eight touchdowns in those 13 games he didn't start. The Panthers have a run-first offensive mentality and a strong offensive line, allowing both backs achieve fantasy success. If DeAngelo Williams were to go down with a serious injury, Stewart becomes a must-start RB1.
Ronnie Brown and Ricky Williams, Miami Dolphins
Ricky Williams could also go in the handcuff category due to Ronnie Brown's injury history, but Williams has significant fantasy value even with Brown in the lineup. The Dolphins love to pound the ball down the throats of opposing defenses using both Ricky and Ronnie. They even employ a wildcat option offense to get both players involved in the same plays and the talent of these two backs makes it tremendously successful for Miami. Ricky should continue to see the field this season and will only be helped by the fresh legs Ronnie allows him to keep. In 2009 Williams put up nearly 1400 yards and 13 total TDs, playing 9 games as Brown's backup, and 7 as the starter.
Brandon Jacobs and Ahmad Bradshaw, New York Giants
The Giants try to apply that "thunder and lightning" approach to their offense with the bull-dozing style of the massive Jacobs and quickness of Bradshaw. While Jacobs is considered the number one back at this point in time, these two guys are really more like 1a and 1b. Both players should get a fair amount of carries and Bradshaw will also be active in the passing game. Fantasy owners can keep either player in their lineup each week, regardless of the health status of the other one, making this potentially one of the most clear-cut cases of a tandem backfield in the league. Bradshaw is currently being drafted a round and a half later than Jacobs, presenting a slightly better value on draft day. In 2009 Bradshaw averaged a full yard per carry more than Jacobs.
Felix Jones and Marion Barber, Dallas Cowboys
Felix Jones and Marion Barber are another "speed and power" type of combination. While Dallas has made it pretty clear they want more carries to go to Jones this season, Barber will certainly still provide enough production to make him a viable fantasy option. Barber has struggled with some injuries the past couple of years, no doubt due to his reckless and violent running style, but when he's healthy he's an excellent inside runner with enough ability to make a big play on occasion. Even with the increased workload for Jones, Barber will still get goal line and inside carries at the very least, making him a solid fantasy option. Marion Barber is available in the 7th round of an average 10 team draft, while Felix Jones is going at the end of the 5th.
Pierre Thomas and Reggie Bush, New Orleans Saints
While Pierre Thomas is the number one back, Reggie Bush will have plenty of snaps, primarily in passing situations. While Bush has failed to live up to his lofty draft day billing, and struggled at times with injuries, he's also found a way to be a viable flex option as a fantasy player primarily in PPR leagues. He has a nose for the end zone, is an excellent receiver out of the backfield, and he plays in an explosive offense. This season he'll try to take another stop forward.
Arian Foster and Steve Slaton, Houston Texans
Few players had a more disappointing season in 2009 than Steve Slaton. Injury problems and an inability to hang on to the football made him one of the biggest fantasy busts of the year. However, he's too talented not to be given another chance. Slaton excels in the passing game, and is in line to see 3rd down work behind Arian Foster, who emerged at the end of last season and is in line to see the majority of the Texans early down work. Either player could wind up out-producing the other, but it's also possible they both become solid fantasy options this year. We like Foster in standard scoring formats and Slaton as a nice middle-to-late round pickup in PPR leagues.
Matt Forte and Chester Taylor, Chicago Bears
Chester Taylor has been a viable option as a fantasy back at times, even while playing behind one of the best backs in football in Adrian Peterson. Now he'll play in Chicago, and the Bears will pair him up with promising back Matt Forte, who had a very disappointing 2009 season. This looks like it's going to be a classic time share opportunity for both players, but Taylor's pass catching ability will get him on the field in Mike Martz's pass-happy offense. Even if somebody else drafts Forte in your league, keep Taylor in mind in the late rounds. He may just pan out, even as a part time player.
Handcuffs
These are RBs who are solid options for fantasy owners who have already taken the starter. These players hold less value when the starting back on their team is healthy and in the game, but still could have some fantasy impact as a spot starter or as a flex play in deeper leagues. If the starter goes down, these RBs will step in to fill the void and as a weekly fantasy start. The handcuff method can be very useful in almost guaranteeing you to have a starting running back on your fantasy team no matter what happens. By drafting both players, you reduce the risk of being down a starting back in the event your top guy gets injured or benched.
Jamaal Charles and Thomas Jones, Kansas City Chiefs
Jamaal Charles finished last season on a tear, including a 259 yard performance against the Broncos in Week 17. However, he's still a little unproven, and the Chiefs brought in veteran Thomas Jones, coming off another fantastic season with the Jets. Jones is older and he probably is on the verge of wearing down, but he should provide Kansas City with an excellent inside, complementary runner to the speedy Charles. Jones proved last season that he still has some tread left, and should Charles falter or get injured, Jones could be a surprisingly effective starter for the Chiefs. If you have Charles on your team, picking up Jones later might be an excellent option. Thomas Jones currently has an ADP of 103 and is an excellent value pick in rounds 8-10 regardless of if you drafted Jamaal Charles.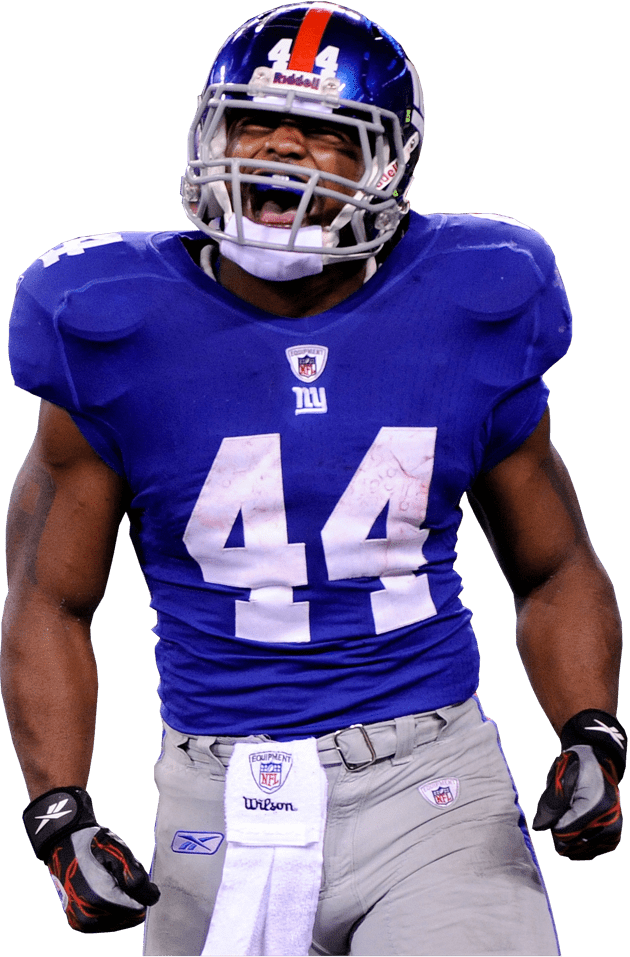 You're Missing Out!
Get access to this article and all our tools and rankings:
All Premium Content
The most Accurate Rankings Since 2010
Expert Draft Picks w/DraftHero
Highest Scoring Lineup + Top Available Players w/LeagueSync
...and much much more